The Struggle for Safety and Sovereignty
Jacqueline Agtuca, Editor, Restoration Magazine, and Edited by Brenda Hill, Director of Technical Assistance and Training, NIWRC
Spirituality is Organic to Who We Are as Indigenous Peoples
The origins of the movement for the safety of Native women are deeply rooted in the spirituality of the grandmothers who gave it life. As Native women, the movement's founding mothers anchored in their tribal nations naturally connected their spiritual beliefs, ceremonies, and practices of their nations to building the movement for safety.
Based on the Indigenous beliefs of the grandmothers, the relationship between spirituality and the struggle for safety and sovereignty is connected. It is organic.
The United States through the colonization of Indigenous peoples and their Indian Nations criminalized all concepts foundational to being indigenous—spirituality, tribal family relationships, language, sovereignty. Understanding this reality, the cultural genocide of colonization, is necessary to restoring safety for Native women.
Spirituality is an Indigenous Cultural View of the World
"It is our belief that we are spirits on a human journey. In that way, every step we take in our human life is a spiritual act. Every word we speak is a conversation with the creator."— Tillie Black Bear
The spirituality of the movement is a natural extension of the way of being as Native women and peoples. The movement's mothers as tribal women carried into the developing movement for the safety of Native women beliefs held by their tribes over centuries since their beginnings. The movement for safety was a reflection of who they were as daughters of their tribal nations.
"In the early years, women opened their homes to other women in need, and the children that came with their mothers. In the seventies, we did this as women helping other women, sisters helping sisters, as relatives."—Tillie Black Bear
The beliefs of Indigenous nations held women as sacred and respect a cultural foundation of relationships. These beliefs were natural protections and community safeguards for women within their nations. The introduction of violence against Native women was part of the colonization of the Indigenous nations by foreign governments, including the United States, and other countries around the world. The very laws and policies of the United States endangered Native women and eroded these social protections for Native women.
Criminalization of Indigenous Spirituality, Women, Nations
The long history of violence committed by the United States through the process of colonization is generally not understood by the American public. While the United States, acting through Congress, acknowledged and apologized for these official acts, this history is generally not taught in schools or to the public. The 2010 apology "recognizes that there have been years of official depredations, ill-conceived policies, and the breaking of covenants by the Federal Government regarding Indian tribes."1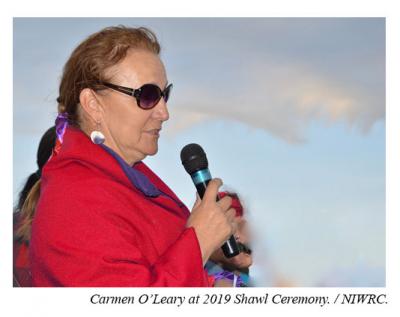 "History is not what happens, it's who tells the story."—Sally Roesch Wagner2 
In response to this reality, Tillie Black Bear often said, "We are a movement of resistance to colonization." The legal and cultural justification for the targeting of Native women rests on the United States Congress, the President, and Supreme Court. These acts, executive orders, and decisions provide the detailed history of cultural genocide and gender based violence against Native women that continues today. For allies of Native women, understanding this history is essential to understanding the importance of reforms strengthening sovereignty. While individuals carried out these mandates, unlike other populations of women, it was often under the color of law and at the direction of the federal government.
Spirituality as a Foundation for Survival
The First Amendment of the U.S. Constitution specifically states, "Congress shall make no law respecting an establishment of religion, or prohibiting the free exercise thereof…" Yet in 1883, the Code of Indian Offenses, defined the offense and the punishment for the practice of Indigenous spirituality. Two clauses, the 4th and 6th, specifically illuminate the cultural genocide the code intended to achieve.
"4th. The "sun-dance," the "scalp-dance," the "war-dance," and all other so-called feasts assimilating thereto, shall be considered "Indian offenses," and any Indian found guilty of being a participant in any one or more of these "offenses" shall, for the first offense committed, be punished by withholding from the person or persons so found guilty by the court his or their rations for a period not exceeding ten days; and if found guilty of any subsequent offense under this rule, shall by punished by withholding his or their rations for a period not less than fifteen days, nor more than thirty days, or by incarceration in the agency prison for a period not exceeding thirty days."
"6th. The usual practices of so-called "medicine-men" shall be considered "Indian offenses" cognizable by the Court of Indian Offenses, and whenever it shall be proven to the satisfaction of the court that the influence or practice of a so-called "medicine-man" operates as a hinderance to the civilization of a tribe, or that said "medicine-man" resorts to any artifice or device to keep the Indians under his influence, or shall adopt any means to prevent the attendance of children at the agency schools, or shall use any of the arts of a conjurer to prevent the Indians from abandoning their heathenish rites and customs, he shall be adjudged guilty of an Indian offense, and upon conviction of any one or more of these specified practices, or, any other, in the opinion of the court, of an equally anti progressive nature, shall be confined in the agency prison for a term not less than ten days, or until such time as he shall produce evidence satisfactory to the court, and approved by the agent, that he will forever abandon all practices styled Indian offenses under this rule."3 
"As young children we would wait on the ridge to watch for government agents to warn those in the purification lodge."— Tillie Black Bear
It was not until the American Indian Religious Freedom Act of 19784 that the right of Indigenous peoples—American Indians, Alaska Native, and Native Hawaiians—in the United States to exercise their Indigenous spirituality was restored. After 95 years, the Act reversed federal policy and recognized the inherent right of Indigenous peoples to "believe, express, and exercise" their "traditional religions." It decriminalized what the Code of Indian Offenses made illegal.
"Resolved by the Senate and House of Representatives of the United States of America in Congress assembled, That henceforth, it shall be the policy of the United States to protect and preserve for American Indians their inherent right of freedom to believe, express, and exercise the traditional religions of the American Indian, Eskimo, Aleut, and Native Hawaiians, including but not limited to access to sites, use and possession of sacred objects, and the freedom to worship through ceremonials and traditional rites." —American Indian Religious Freedom Act, 19785
The Spirituality of the Movement for Safety: Growth and Victories
1995 Wiping of the Tears Ceremony, February 23, 2004, Washington, D.C.

In 1995, following the passage of the Violence Against Women Act services for women continued to be tribally based and grounded in the specific beliefs and healing ceremonies of the women to be served. These services were based on relationships, and the women seeking safety were viewed as relatives. This organic linkage between tribal beliefs and the women to be served was an Indigenous approach to the wellness and healing of the woman from the abuse. The western approach of criminal prosecution was not, and for many Indian nations continues to be, not an option. While federal grant programs limit the project purposes and services that can be offered, tribal-based services are essential for Native women. These services often are not needed for one time but are essential as ongoing support as the woman continues her healing journey. To be meaningful these services must reflect the beliefs of the women to be served. The concept of victim services being statutorily defined is often in conflict with tribally based services that are specific to each tribal nation.
As a social justice movement, the movement mothers found guidance in their tribal beliefs. One example of this leadership was the Wiping of the Tears Ceremony held at the Senate Hart building on February 23, 2004. The event was hosted to inform and increase awareness of members of Congress of the need to reauthorize the 2005 Violence Against Women Act to include the Safety for Indian Women title. The new tribal title asserted the federal trust responsibility to Indian tribes in safeguarding the lives of Native women. The VAWA was reauthorized in 2005 and included Title IX. Safety for Indian Women.
2015 Quilt Walk for Justice, U.S. Supreme Court
On December 7, 2015, hundreds of people walked in front of the United States Supreme Court to send a message of "no more" in the Dollar General case. At question was the jurisdiction of the Mississippi Band of Choctaw Indians over the Dollar General Corporation—whose non-Indian store manager had repeatedly sexually assaulted a thirteen-year-old Choctaw boy while working at the store on the reservation. At 9 a.m., when hundreds arrived and began circling the sidewalk in front of the Court, a social media thunderclap in support of the Quilt Walk for Justice reached over two million people. When the case began, the walk paused and those gathered outside and across Indian Nations joined together in a National Prayer for Justice and Safety for Native women.
Traditional Chief Arvol Looking Horse led the national prayer for the safety of Native women that looked to a greater power than the United States Supreme Court. The national prayer reflected the strong belief of the people in prayer as a foundation for all components of one's life. Chief Looking Horse, who supported and assisted Tillie Black Bear and the movement over many decades, shared thoughts before leading the national prayer.
"We are the First Nations people here today. We come on behalf of our First Nations as one voice, one prayer, and united as relatives. We are the voice of our ancestors, our prayers, our songs. Today, we come here to support our relative during the hearing going on now inside the Supreme Court. Today, we say from this day forward no more abuse to women and children. We have come to this place after all the years and generations of abuse to women of this Turtle Island. Today, as we walk with our relatives, we represent ourselves as the original people showing that we honor our traditions, our nation, our beautiful way of life here on Turtle Island. We honor the women as the life-givers, Mother Earth as the source of life, not a resource."
Connie Brushbreaker, daughter of Tillie Black Bear, traveled from the Rosebud Indian Reservation to join Chief Looking Horse to sing a traditional Lakota encouragement song honoring women. She introduced it by explaining, "the song I am going to share today is one that my mother, Tillie Black Bear, always sang in her work in the women's movement since the mid 70s."
The U.S. Supreme Court upheld the lower court in favor of the Mississippi Band of Choctaw Indians.
2019 Shawl Ceremony, United States Capitol, Washington, D.C., September 17, 2019
This organic link between the spirituality of the grandmothers of the movement for safety continues today. It has shaped and guided the movement and is recognized in the saying, "Women Are Sacred." On the 25th anniversary of the Violence Against Women Act, September 17, 2019, a celebration was held on the lawn at the Capitol in Washington DC. It was sponsored by the National Congress of American Indians and the National Indigenous Women's Resource Center. The celebration began with an opening prayer song by Juana Majel Dixon gifted to our movement by her mother, elder Loraine Dixon, in 2001.
Following the prayer song Carmen O'Leary, a member of the Board of Directors of NIWRC, led a Shawl Ceremony in honor of victims of domestic violence, sexual assault, stalking, and missing and murdered Native women. Elder Jessie Johnnie of the Sitka Tribe gifted the Shawl Ceremony to the movement in 2004. An honor song accompanied the shawl ceremony.
"Today we must remember who this is really about the women who are not here today. The shawls represent the women that are not here and what they went through."—Carmen O'Leary, Board of Directors, NIWRC.
The 25th anniversary celebration of VAWA once again reflected that the culture of our movement is based in spirituality, respect, and honoring of women as sacred. The VAWA 2005, Safety for Indian Women title, was passed stating specific findings including, "the unique legal relationship of the United States to Indian tribes creates a federal trust responsibility to assist tribal governments in safeguarding the lives of Indian women."6 
The concept of "safeguarding" has a deeper meaning than the western criminal justice system's prosecution of perpetrators. Safeguarding is more holistic, encompassing the wellbeing of the survivors of violence to continue their journey in life. This tribal worldview of safety and justice for Native women offers assistance in understanding the purpose and focus of federal legislation including the reauthorization of the Violence Against Women Act and Family Violence Prevention Services Act.
During the 2019 Violence Against Women Consultation, Daphne Joe, representing the Asa'carsarmiut Tribe, clearly stated the role of federal legislation to Indian tribes. "The federal programs providing resources must be based on our tribal way of life. Federal resources can help us but not by changing who we are, but by supporting who we are as Yup'ik people, who we are as Alaska Natives."
As we organize to reauthorize the Violence Against Women Act and the Family Violence Prevention Services Act, it is helpful to look to the spiritual foundation of the movement for the safety of Native women. The western approach to providing safety is important but not foundational to restoring the sacred status of Native women within their nations.
"As women of the movement we play many roles. One is to understand and reform those laws, policies, lack of resources, and so much more that continues to separate us as Native women. Another is to restore the sovereignty and protections that are original to our Indian tribes."—Tillie Black Bear
More than Words
The words "Women Are Sacred," are often heard throughout our movement for safety and sovereignty. This belief appears in many places in our movement's history. Understanding the importance of uplifting the voices of Native women, NIWRC organized a webinar of Indigenous women to discuss and share their thoughts on tribal beliefs of "Women Are Sacred." Three Indigenous sisters—Amanda Takes War Bonnet, Cheryl Neskahi Coan, Rose Loke Pettigrew—were invited to discuss three important questions regarding the tribal belief of "Women Are Sacred." These three sisters are all rooted in their respective cultures and understand advocacy work for women. The time spent together was both energizing and calming, and we hope by sharing a part of the webinar—the voices of our sisters—it will be for you as well.
"I think coming together as women, even if it is in the form of a webinar, is ceremony and medicine," said Brenda Hill, NIWRC Director of Technical Assistance and Training. "We set some energy out there in a certain direction, and everyone that listens to it or reads these words is free to use what was shared to think, create, or explore on your own the nature of women, our spiritual strength, our roles in society, and on and on. I hope women will come together with other women to also make ceremony. In these trying times it is important to remember that our ancestors are with us. We need to remember their struggles and their resilience."
Q: What does Women Are Sacred mean?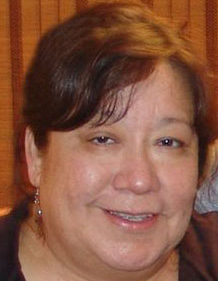 Amanda Takes War Bonnet,
Native Women's Society of the Great Plains, Reclaiming Our Sacredness
The understanding of "Women Are sacred" was ingrained in our belief system from our ancestors because women were the life givers. Beliefs and lifestyles were developed around the protection of women and their children, or the survival of the of the people. Reclaiming our sacredness is important today. Our Society uses this philosophy in our work, within our trainings, and when we advocate for the safety of women and children. We do this when we use our cultural teachings to reclaim that sacredness and to teach women about advocacy and keeping women safe, keeping children safe, and just all the different levels of the protection. Through understanding, encouraging and supporting our cultural identity of why we are sacred in our work, whether through ceremonies for healing or just identity, supporting self-love, or always finding ways to reclaim that sacredness that we have in us, that's, what's going to keep us strong as women and keep us safe.
Cheryl Neskahi Coan,
Indigenous Crime Victim Services Referral and Resource Center, Silverdale, WA in conjunction with the Women's Spirit Coalition
I think in many ways it is a very broad question, but at the same time, it's a self-question.Each of us have to really look at that and understand. You know, when we are created by virtue of being a female being in our traditional stories, our traditional teachings, our traditional culture, there was so much that it meant as women. The power, the strength, the resiliency, all of those things that bring this question to us today, from where we came from, and from our elders that are now our teachers, our spiritual protectors, and honoring that part of who we are as life givers. We are natural advocates. Those are roles that became a part of who we are because of our createdness. And so the advocacy of looking after and teaching and molding, our babies, our children into who they are today and looking at that piece of the mental wellness, the emotional wellness, the physical wellness, and the spiritual wellness of what that means, as part of our createdness.
Rose Loke Pettigrew,
Pouhana O'Na Wahine
(Pillars of Women)
As a Native Hawaiian, the sacredness of a woman begins at birth. The creator, Akua, created women to be the birthers, to be the nurturers of our nation. There's a responsibility to carry the families, generations of our people, and to support the continuing legacy of who we are. Colonization really decimated, and created a division within our identity, and who we are as women.
Where I come from many of our women experienced domestic violence, and other issues that really take them away from who they are as Native Hawaiian, or as a woman, a mother, a sister, and auntie, and all the relations to relatives. For me, everything is spiritual. Working with the women that I work with, it's heartbreaking to know the level of violence that they experience, and the sacredness of us as women to birth the nation, to nurture the children.
So we need to be firm as women because our bodies were sacred from creator, and continue to be, and will always be sacred. The Pouhana O'Na Wahine uphold our families, our nation. And, we educate on what it means to be Native Hawaiian, to be respectful, and to understand where we come from. In ancient times, women were a part of everything that happened, the responsibilities in the family, and the caring of the land. We are the land, and the land is sacred. That's what gives us life as well. Our people are the land. Our women are the land.
Q: In the face of the impact of colonization and modern-day levels of violence against Native women, how do we as Indigenous women experience, understand, nurture, and protect our sacredness?
Amanda Takes War Bonnet
In order to protect our sacredness, we really need to have that understanding of what that means, what is it? If we have that better understanding of it, then we can promote those teachings of why we are sacred, and why we value our sacredness. So, the most important thing is that understanding and to continue those teachings. How do we teach our girls? How do we teach our women to do this? A part of it is when we look at our self-understanding of our sacredness and the impact of colonization. One of the teachings that we had was our connection to Unci Maka, Mother Earth, we have that connection in our DNA, from our ancestors.
So when they ask why do we have water protectors? Why do we think about climate change? Why do we think about Unci Maka? This is simple and to the point, you know, all things are made of earth, but were just made differently. So that really gives us that spiritual understanding of life and why we need to protect our sacredness. So when we talk about how are we going to do that? Well, storytelling was a big part of history. It was something that was done since we first came on this earth and it was also a part of our ancestors' way of teaching. And we see it today in many forms in the world. Storytelling was that human behavior that we used, to promote culture and beliefs. Our ancestors did it. Europeans did it. When they came, they had their storytelling, they had the fables, they had their own way of using stories to ingrain their beliefs. And they brought that over here. And we call that a part of the colonization.
Cheryl Neskahi Coan
Sometimes this is something that can be hard, but I think it is important to understand that violent colonization is a part of our history, that it continues today. You know the raping of our women was used as a weapon, a violent taking of who we are as women, deep, deep down to our spirit, and the destruction that happened to us as women, you know, who were raped and thrown away. The concept now of how women are rape-able and is used as a weapon to weaken a nation.
And I think that's a very important piece of understanding, especially when we look at trying to understand that we're sacred. Even trying to understand the concept that we are rape-able as women. Much of our healing has to come from understanding that that's not a normal feeling, that's not a normal way for our culture, our tradition, as tribal Native women in being created, as sacred beings. From the beginning, we were created as sacred beings.
So for a long time, these were things that we were not able to talk about. It was shaming. We felt shame. We were treated with shame. All of those things about how we feel as Native women, if you've been raped, if you've been sexually assaulted. It's tied to domestic violence.
It took a long time for us to get to the place of being able to understand power and control, to understand that I'm a victim. I did not realize that that's something that I should not have to be blamed for. It's not my fault. It's not a part of our culture. Reclaiming our sacred - reclaiming ourselves is the beginning of nurturing and protecting our sacredness.
Rose Loke Pettigrew
We need to protect our sacredness by understanding who we are, where we come from, and how to engage in the teachings of our Kupu. Today we have the movement of Kapu Aloha, which means sacred love. Love is everything. If you feel love, you feel better. The love that is a genuine love for each other and for the sacredness through love and knowing that we're Kapu. And connecting ourselves to that for healing as well to nurture and protect ourselves and teach our ways to our people, our women, our men. Because there's so much trauma in both through life experiences that have hurt, each and every one. So the essence of sacred love is what guides Native Hawaiians. So we have to rise above the violence, domestic violence, racial violence, and just other violence in communities to continue to try to love and not use all that negativity.
You know, it's like the 30-meter telescope, and our people are rising and standing together and coming together to protect sacred sites. And the sacredness of what it means, in this particular Mauna Kea. You know, that, is a place where the connection between the birth of our people began. So, protecting the sacredness of not only our beings, but all that is sacred to us.  ina is our land and that's who we are. That's how we live. That's where we survive, through our lands and our teachings to protect that and to continue to teach the generations that maybe are disconnected, or were disconnected from who they are and where they come from. Again, I say, for me, and many other Hawaiian it's the identity? Who are you? Where did you come from? So you can start to heal and learn the stories and traditions and ways of life that we have been so far removed from. Now it's time to regain the teachings of our ancestors.
---
1. Apology to Native Peoples of the United States, H.R. 3326, page 45, https://www.govinfo.gov/content/pkg/BILLS-111hr3326enr/pdf/BILLS-111hr3….
2. https://www.withoutawhisperfilm.com/
3. https://rclinton.files.wordpress.com/2007/11/code-of-indian-offenses.pdf
4. 42 U.S.C. § 1996. See https://www.smithsonianmag.com/blogs/nationalmuseum-american-indian/201…
5. https://www.govinfo.gov/content/pkg/STATUTE-92/pdf/STATUTE-92-Pg469.pdf…
6. VAWA 2005.