MMIW Savanna's Act and Not Invisible Act Become Law
Elizabeth Carr (Sault Ste. Marie Tribe of Chippewa Indians) Senior Native Affairs Advisor, NIWRC
On October 10, 2020, President Donald Trump signed Savanna's Act and Not Invisible Act into law, bills aiming to address the Missing and Murdered Indigenous Women crisis. Savanna's Act and Not Invisible Act are a victory for tribes across the country.
Heightened attention to the issue of MMIW, perhaps as a result of the election of the first two American Indian Women to Congress, helped push these bills across the finish line. Congresswomen Deb Haaland (D-N.M.) and Sharice Davids (D-KS) on the House side and Senators Lisa Murkowski (R-AK) and Catherine Cortez Masto (D-NV) on the Senate side led the charge alongside tribal leaders and grassroots advocates who have been calling for and fighting long and hard to get the MMIW crisis recognized and addressed on the federal level.
According to the National Institute of Justice, more than four in five Native Americans and Alaska Natives have experienced violence in their lifetime. In some states, the murder of Indigenous women is at a rate ten times higher than the national average. According to the National Crime Information Center, 5,712 American Indian and Alaska Native women and girls were reported missing as of 2016, but only 116 of those cases were logged with the U.S. Department of Justice.
Savanna's Act is named in honor of Savanna LaFontaine- Greywind, a 22-year old pregnant citizen of the Spirit Lake Nation in North Dakota who was viciously murdered in August 2017. The Act aims to improve MMIW data collection, access, and directs the Department of Justice to review, revise, and develop law enforcement and justice protocols to address missing and murdered Indigenous peoples.
The Not Invisible Act of 2019 complements Savanna's Act, with its purpose to identify and combat violent crime against Indians or within Indian lands through the creation of an advisory committee on reducing violent crime against Native people. Comprised of tribal leaders, law enforcement, federal partners, service providers, and survivors, the advisory committee will make recommendations to the U.S. Department of Interior and Department of Justice on combatting violence against Native Americans and Alaska Natives.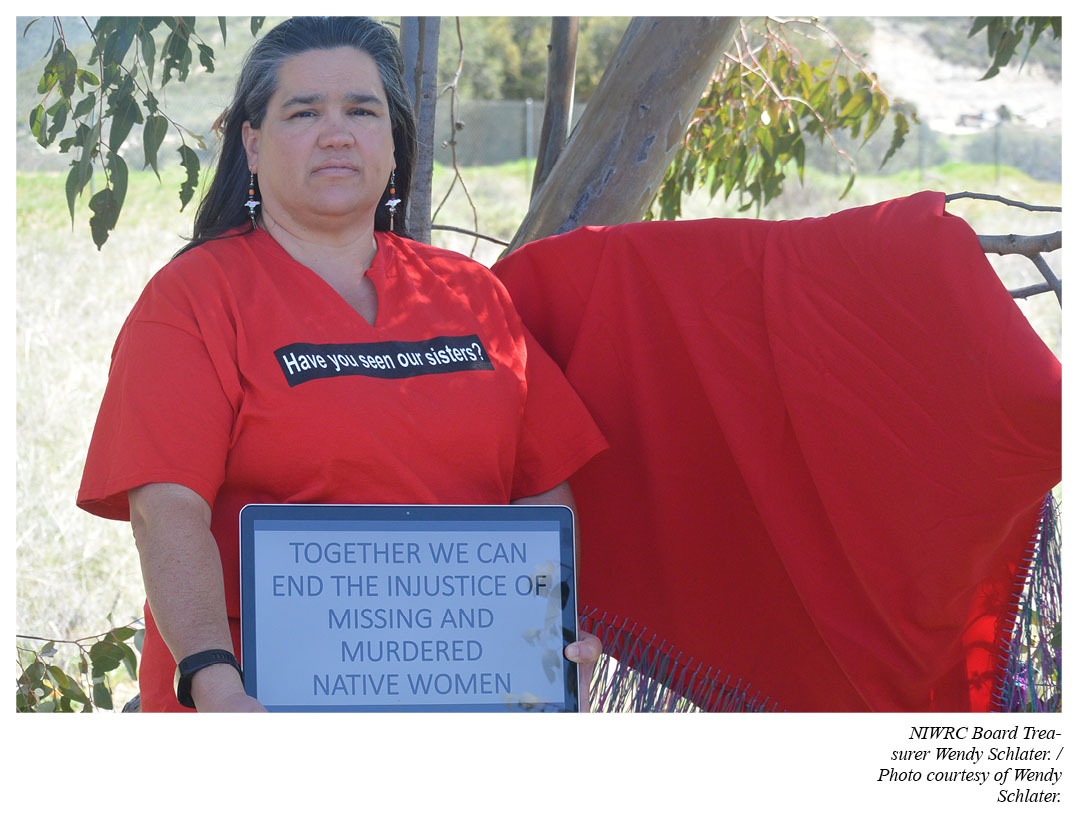 It is important to understand the connection between domestic, dating, and sexual violence and the high incidence of missing and murdered Indigenous women in the United States. The high rates of violence against Indigenous peoples, which includes the epidemic of missing and murdered Indigenous women and girls can be attributed to the historical and intergenerational trauma caused by colonization and its ongoing effects in our communities stretching back more than 500 years.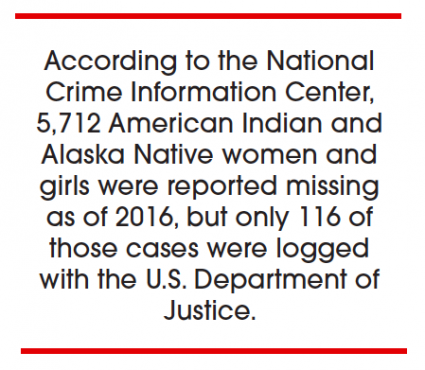 While these two bills are just a small step forward in beginning to address the impacts of centuries of colonization, historical and intergenerational trauma, we are grateful to members of Congress, Native tribal leaders, Native organizations, and the many individuals who supported the Acts from the beginning and tenaciously monitored and advocated for them.
The passage of these Acts are important steps in the right direction for our relatives seeking justice for their missing and murdered loved ones and for all of our relatives who have experienced violence in their lives.
New MMIW Resource Toolkit
NIWRC just released a new, comprehensive Toolkit for Understanding and Responding to Missing and Murdered Indigenous Women for Families and Communities. The toolkit includes a pocket reference guide, customizable missing person flyer, MMIW awareness poster for tribal programs, and an online database of local emergency contacts, hotlines and other resources.
Explore toolkit: niwrc.org/mmiwtoolkit