The Strength of Our Collective Survival and Resistance: Uplifting and Centering our People's Knowledge, Vision and Message of Healing for Native Women and Tribal Nations
Rose M. "Lashaawat" Quilt, (Yakama), Director of Policy and Research, NIWRC
In July, as statues around the globe began to topple in the midst of the Black Lives Matter movement, four Native women gathered in Detroit to stand in solidarity and reclaim a platform where a Columbus statue previously stood for over 100 years.1 Indigenous people know the region traditionally as Waawiiyaatanong, before it was renamed Detroit. Beautifully dressed in their regalia, each woman reclaimed the space as they thought of their ancestors and history. Wrapped in her shawl, Courtney Miller (Grand Traverse Band of Ottawa and Chippewa Indians), gracefully occupied the top of the column. At the foot of the former Columbus monument stood Hadassah Greensky (Waganakising Odawa), Joelle Joyner (Black and Indigenous Meherrin) and Teia McGahey (Anishinaabe) adorned in their jingle dresses.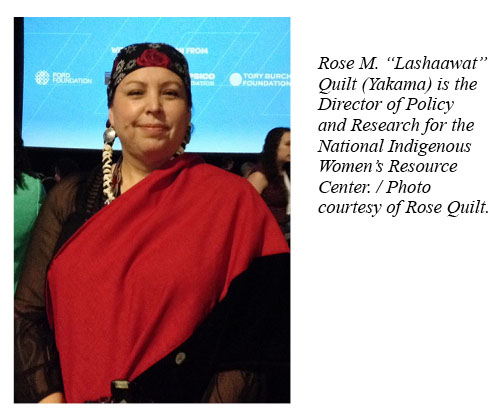 Many observing the photo may not understand the origin, vision and spiritual significance of the jingle dresses in relation to healing and the sacred role of Native women as shared by our Ojibwe relatives. There are several versions of the origin of the jingle dress but all rest on healing. "During World War I, an Ojibwe girl became very sick, possibly from the widespread Spanish influenza epidemic. Her father feared he was going to lose her and sought a vision to save his daughter. He saw the dress and the instructions for the dance, and went about putting the dress together for his daughter, then asked her to do a few "spring like" steps, in which she always kept one foot on the ground. She started feeling better, and kept dancing.2
Finally, she recovered completely, and kept on dancing, and eventually she formed the first Jingle Dress Dance Society.3
As our Sisters stood strong re-indigenizing that space, they felt strength, pride and healing. Each felt the spirituality of that moment and since that momentous occasion, their photo has traveled virtually across the globe signaling: not only are we not invisible but we stand as part of the survival and healing of Indigenous women and nations based on our tribal beliefs.
The symbolism and sacredness of their dresses carries their own history and ceremony. Just like the blue dress (originally made for Tillie Black Bear, Grandmother of the Movement) worn by Lisa Marie Iyotte, who stood beside then President Obama in 2010 when he signed the Tribal Law and Order Act into law.4 In many ways, as Lisa stood watching that historic moment, it was a time of prayer and healing, just as the origin and vision of the jingle dress. The journey of their traditional dresses to Waawiiyaatanong along with the blue dress and the herstoric TLOA signing ceremony are among many beautiful stories that reflect the strength of our movement firmly rooted in tribal women within their respective tribal beliefs and nations.
Increasing Safety for Native Women Requires Cultural Change
As an Indigenous-led advocacy organization dedicated to ending violence against Native women, the NIWRC continues to support the removal and renaming of statues, monuments, and imagery that glorify settler colonialism, genocide, and conquest. Symbols such as these represent centuries of injustice and oppression, by honoring historical figures who used colonizing and genocidal tactics such as war, violence and systemic racism to subjugate Black people, Indigenous people, and People of Color (BIPOC).
The very existence of colonial monuments and imagery perpetuates not only the idea that violence against BIPOC is acceptable but that such violence should be celebrated and revered. Many statues were erected in the early 1900s, an era when the federal government continued to aggressively dismantle Indian tribes, tribal lands, and families by way of frontier, military, and systemic violence with a hostile federal Indian law policy agenda. The historic legal relationship between the United States and Indian tribes serves as the foundation for American cultural tolerance of violence against Indigenous people, specifically Native women.
Statues were often erected as memorials, which are distinctly commemorative. Take Hannah Duston, one of the first white women memorialized as a publicly funded monument.5 Her statue brandishes a hatchet in one hand and a fistful of scalps in the other – six of whom were Native children— for which she was generously rewarded. Duston's statue served to demonize Indigenous people and to celebrate westward expansion and colonization. Voices in support of Duston claimed her statue should remain because she killed Native Americans in self-defense. Upholding cultural icons of colonization, such as Duston, Christopher Columbus, Andrew Jackson and others, only continues the genocide, dehumanization and legitimization of violence against Native women and has exacerbated the MMIW crisis rippling across tribal nations to present day.
The current epidemic rates of violence against Native women are the contemporary mirror of the violence adopted by European nations to achieve domination of Indian nations. However, through the perseverance, strength and unity in action of grassroots advocates, organizers, tribal leaders, and the resistance movement, enhanced protections and legal victories have been achieved for Native women along with continued advocacy despite layers of opposition. By centering our people, our knowledge, ceremony and values, we are changing the trajectory by returning to our sacred traditional ways to safeguard the lives of Native women.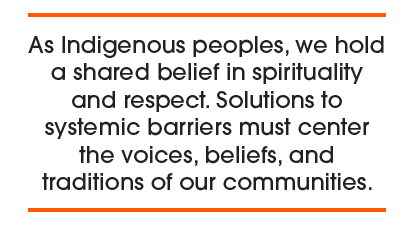 Now is the Time
As Indigenous people, violence and oppression do not align with our traditional values, and NIWRC stands firmly in solidarity with the peaceful removal of any and all imagery, symbols and monument or names that perpetuate racial violence, inequality, hate, genocide, misogyny and oppression. Recently, a resort that hosted the 1960 Winter Olympics was applauded by many tribal activists when they announced they would change the name "Squaw Valley Ski Resort" due to its derogatory meaning.6 Research reveals the resort was given the S-name based on a young white man traveling on his wagon who planned to "shoot and kill the first Indian" he saw. Upon reaching what is now the Olympic Valley, he shot and killed a Native American woman. The U.S. Government-sanctioned violence not only opened the way for frontier violence but encouraged it with rewards, with many colonizers often brutalizing, raping and killing Native women with impunity. Surviving colonization through traditional beliefs, Native women live with a legacy of dehumanization.
However, as Indigenous peoples, we hold a shared belief in spirituality and respect. Solutions to systemic barriers must center the voices, beliefs, and traditions of our communities.
It is in this spirit that NIWRC stands with our relatives in their collective advocacy against institutionalized violence and in their continued removal of any remaining statues, monuments and names representing hate, fear, injustice and division that we have been forced to endure for centuries. Collectively we must continue to reframe the truth about this nation's history and work to decrease the social tolerance of violence toward Native women. By expanding NIWRC's national strategy of safety and sovereignty, we can restore women's respectful status, safeguard the lives of Indigenous women and support the vision of healing for our women, people and nations. Our Unci, Tillie Black Bear reminds us, "as Indian Women we have survived. As tribal Nations we have survived because of our beliefs, teachings, and traditions."
---
1. https://www.bridgemi.com/urban-affairs/solidarity-indigenouscommunities…
2. https://indiancountrytoday.com/archive/origins-of-women-s-jingledress-d…
3. Id.
4. Agtuca, Jacqueline, "Safety for Native Women: VAWA and American Indian Tribes" (2015).
5. https://www.theguardian.com/us-news/2020/aug/03/hannah-dustonstatue-new…
6. https://www.espn.com/olympics/story/_/id/29938592/why-formerolympic-sit…
AT A GLANCE | Some of the Recently Removed Statues of Colonizers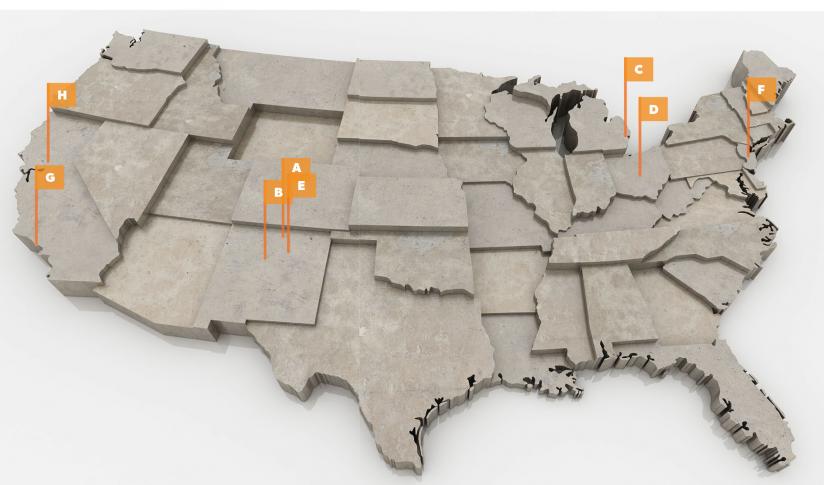 A: Statue of Juan de Oñate Alcalde,
NM | Status: Removed on June 15, 2020
Snapshot: The New York Times reports, "The agitation against honoring Oñate reflects a tension that has long festered between Native Americans and Hispanics over Spain's conquest more than four centuries ago, with protests this year over police violence unleashing a broader question of race relations in this part of the West."
B: Statue of Juan de Oñate
Albuquerque, NM | Status: Removed on June 16, 2020
Snapshot: Oñate was governor of the Province of Santa Fe de Nueva Mexico from 1598 to 1610, where he violently repressed Native people in the 1599 Acoma Massacre. Retaliating for the death of thirteen Spaniards at the hands of the Acoma, Oñate attacked and killed 800 Acoma Pueblo people and ordered his men to cut off the feet of at least 24 male captives.
C: Christopher Columbus
Detroit, MI | Status: Removed on June 15, 2020
Snapshot: For 110 years, a bust of Christopher Columbus stood next to Detroit's City Hall. Mayor Mike Duggan approved the decision for its removal, stating that City Hall should be a place of civility. Detroit voted to eliminate Columbus Day three year ago and celebrated its first Indigenous Peoples' Day on October 7, 2018.
D: Christopher Columbus
Columbus, OH | Status: Removed on July 1, 2020
Snapshot: A 20-foot-tall statue of Columbus in front of City Hall in Columbus, Ohio was removed this summer and placed in storage. Mayor Andrew Ginther announced that the spot outside of City Hall will now be devoted to "artwork that demonstrates our enduring fight to end racism and celebrate the themes of diversity and inclusion." Columbus State Community College in the city removed its Christopher Columbus statue as well in June 2020.
E: Don Diego de Vargas
Santa Fe, NM | Status: Removed on June 18, 2020
Snapshot: The legacy of Spanish territorial governor Don Diego de Vargas is celebrated annually during Fiesta de Santa Fe, where men portraying European colonists reenact his "bloodless reconquest" of Santa Fe in 1692. This one-sided history disregards de Vargas's genocidal campaign as noted by the Santa Fe New Mexican: "Following that initial peaceful interlude came years of brutal war, executions and enslavement of Pueblo Indians by the Spaniards." The statue was removed from Cathedral Park hours before a planned demonstration.
F: Theodore Roosevelt
New York, NY | Status: Approval of Removal Announced June 21, 2020
Snapshot: A statue of Theodore Roosevelt stands in front of the American Museum of Natural History in New York City. The statue depicts the 26th president on a horse with a Native American man on one side and an African man on the other side. On June 21, the New York City mayor's office approved the removal of the statue, saying in a statement to CNN that it "explicitly depicts Black and Indigenous people as subjugated and racially inferior."
G: Junípero Serra
Ventura, CA | Status: Removed on July 23, 2020
Snapshot: Junípero Serra, an 18th century Franciscan friar who led the California mission system during the era of Spanish colonization, was controversially canonized by Pope Francis in 2015. In July, Ventura City Council voted to remove two Serra statues from outside of and inside the City Hall building. Supporters of the statues' removal say Serra contributed to the forced conversion of Native people to Catholicism, confined Native people to missions and banned Indigenous beliefs and customs.
H: John Sutter
Sacramento, CA | Status: Removed on June 15, 2020
A week after being vandalized with red spray paint, a statue of John Sutter was removed from Sutter Medical Center in Sacramento. Sutter, a German-born Swiss immigrant, was a key player in the genocide of Native Americans, enslaving and sexually assaulting hundreds of Native people. The Sutter Medical Center's statue will be kept in storage and returned to its original donor, the United Swiss Lodge, at a later date.