Savanna's Act Calls for Law Enforcement Focus on Missing and Murdered Indigenous Women Murkowski and Cortez Masto Reintroduce Savanna's Act
The Savanna's Act responds to the calls for justice, and the concerns and recommendations for changes to the current failed response to the crisis of missing and murdered Indigenous women (MMIW). The families, communities, and tribes of MMIW have organized nationally and internationally creating a groundswell to hold lawmakers accountable for this crisis. In response to the murder of Hanna Harris at Lame Deer, MT, and other cases of MMIW, NCAI passed a resolution in 2016 calling on the federal government to make urgently needed changes.1 While not addressing all of the concerns, Savanna's Act is an important step forward in recognition of the injustice of MMIW and proposes important changes.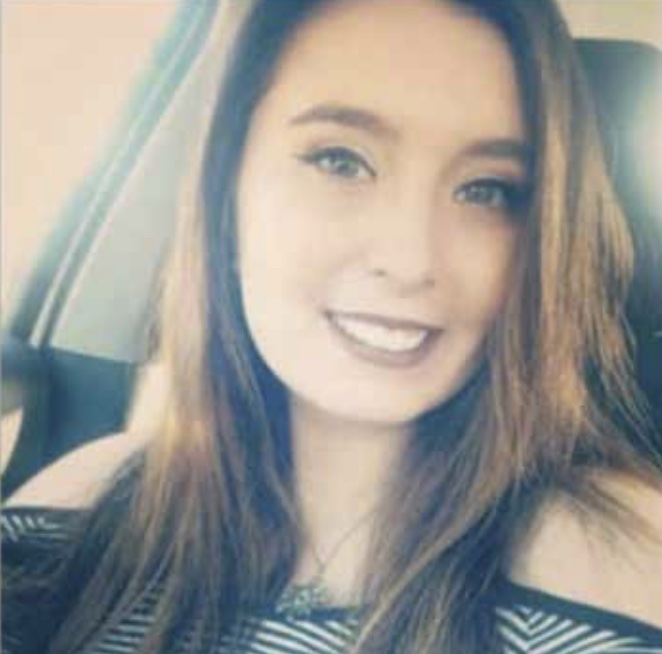 The legislation is named for Savanna LaFontaine-Greywind, who was abducted and killed in 2017 in Fargo, North Dakota. Indian tribes in ND and across the United States were outraged by Savanna's murder. The United Tribes of North Dakota called for government action in response to their specific set of recommendations for addressing the crisis of MMIW. 2 In October of 2017, former U.S. Senator Heidi Heitkamp introduced Savanna's Act, cosponsored by Senator Murkowski. Savanna's Act is the first piece of major legislation specifically addressing Missing and Murdered Indigenous Women and Girls. Savanna's Act passed the Senate unanimously in December of 2018 but did not pass in the House.
Senate 2019: U.S. Senators Lisa Murkowski (R-AK) and Catherine Cortez Masto (D- NV) reintroduced the Savanna's Act, S. 227. Senators John Hoeven (R- ND), Dan Sullivan (R-AK), Maria Cantwell (D-WA), Tom Udall (D-NM), Jon Tester (D- MT), Christopher Coons (D- DE ), Kevin Cramer (R-ND), Martin Heinrich (D-NM), Jeff Merkley (D-OR), and Thom Tillis (R-NC) are all original cosponsors.
Specifically, the legislation aims to bridge the gap of the limited data on the number of missing Native women by directing the US Department of Justice to formulate new guidelines for the reporting of violent crimes against indigenous people. The bill improves tribal access to certain federal crime information databases by mandating that the Attorney General and the Secretary of the Interior consult with Indian tribes on how to further improve these databases and access to them. It also requires certain federal agencies to solicit recommendations from tribes on enhancing the safety of Native women, as murder rates against Indigenous women are ten times the national average.
"In Alaska many rural communities lack public safety and are often hundreds of miles away from the nearest community with a Village Public Safety Officer (VPSO) or State Trooper. Compound that with the fact Alaska lacks a unified 911 system, which makes accessing resources even more challenging in many rural communities. Enacting this legislation will allow for greater partnerships between law enforcement at all levels and ensure they have accurate data from which to work. It will also ensure that law enforcement has the resources and cultural understanding to wholly and effectively address this epidemic. We have a duty of moral trust toward our nation's first people and we must all be part of the solution," said Senator Murkowski.
"It is long past time that Congress took action to help curb the tragic epidemic of violence toward Native American women," said Senator Cortez Masto. "I'm proud to join Senator Murkowski in reintroducing Savanna's Act.
House 2019: Savanna's Act failed to pass the House in 2018, and on May 19, 2019 it was reintroduced by Rep. Deb Haaland (D-NM) and Rep. Norma Torres (D-CA), with provisions strengthening certain sections of the legislation and adding new purpose areas to the OVW STOP Grant Program and the Grants to Tribal Governments Program..
Senate and House Bill Highlights:
Improves tribal access to certain federal crime information databases and mandates that the Attorney General and the Secretary of the Interior consult with Indian tribes on how to further develop these databases and access to them.
Requires the DOJ, Interior, and HHS to solicit recommendations from tribes on enhancing the safety of Native women and improving access to crime information databases and criminal justice information systems during the annual consultations mandated under the Violence Against Women Act.
Requires the creation of standardized guidelines for responding to cases of missing and murdered Native Americans, in consultations with tribes, which will include guidance on inter-jurisdictional cooperation among tribes and federal, state, and local law enforcement.
Requires statistics on missing and murdered Native women, and recommendations on how to improve data collection, to be included in an annual report to Congress.
Broadens the purposes for which funding under two VAWA grant programs can be used to include the development of protocols for responding to MMIW cases. And provides incentives from the same two programs for development and implementation of these protocols addressing MMIW cases.
Concerns Regarding MMIW and the Savanna's Act
No new funds are allocated under the Savanna's Act.
The resources under the Act are proposed by allowing tribes to use existing, limited funds they receive under the Tribal Governments Grant Program to address the development of a protocol to respond to MMIW cases.
Broadening the purpose areas for these grant programs does not address the reality or restore the authority that the Oliphant decision erased, leaving Tribes unable to investigate, arrest, and prosecute the perpetrators who commit the majority of violent crimes on tribal lands.
Tribes have not had the resources they need to protect Native women. Current funding under the Tribal Governments Grant Program is inadequate and does not reach all Indian tribes. If tribal governments had adequate funds, they would already be developing such protocols and increased responses.
The incentive increases under the Savanna's Act are taken from existing – not new funding under the Tribal Governments Grant Program. Thus, funds for the incentives to tribes complying with Savanna's Act will be taken from the funds currently received by all Indian tribes under the grant program, these are already less than adequate funds to respond. Without increased or new funding, the other lifesaving services that tribes provide with this grant funding will be reduced.
Indian tribes need increased, additional resources to broaden and address the crisis of MMIW. Further stretching what funds a tribe receives to provide incentives to others, falls short of "increasing support" to Indian tribes.
The Savanna's Act is supported by the National Indigenous Women's Resource Center (NIWRC). For full text of the S. 227 legislation, visit: https://www.congress.gov/116/bills/s227/BILLS-116s227is.pdf.
---
1. http://www.ncai.org/attachments/Resolution_QhZqbxotTvDxsknKMVORfimFgceB…
2. https://www.documentcloud.org/documents/5977487-UTND-Letter-on-Savanna-…