COVID-19 Raises the Curtain of the Ugly Stage of Justice in the United States: Incarceration of Native Women
Jacqueline Agtuca and Kelsey Turner (NIWRC), Carmen O'Leary (Native Women's Society of the Great Plains), and Pouhana O' Na Wahine members NaniFay Paglinawan, Dayna Schultz, Loke Pettigrew, and Wanette Lee
Andrea High Bear, a 30-year-old member of the Cheyenne River Sioux Tribe near Eagle Butte, South Dakota, died on April 28, 2020. She was the first woman in the United States to die of Coronavirus (COVID-19) while in federal prison custody. High Bear was convicted of a federal nonviolent drug offense and sentenced to 26 months in prison. Pregnant at the time of sentencing, she was sent to a federal prison in Texas, 900 miles away from her home in South Dakota during the COVID-19 pandemic—a death sentence.
Andrea High Bear's death from Coronavirus was avoidable. Why then did no one with the authority— judge or prosecutor—propose a more common-sense alternative for a high-risk, pregnant mother?
The COVID-19 Failed Response
As of December 2, 2020, the CDC reported 513 American Indian and Alaska Native women had died from COVID-19. The mortality rate among American Indians and Alaska Natives from COVID-19 is 1.8 times higher than for white people. This statistic is even higher for Native Hawaiians, who are experiencing some of the highest coronavirus rates of any racial or ethnic group in the U.S. In Los Angeles County alone, Native Hawaiians and Pacific Islanders have rates of infection up to five times that of white people.
To address the COVID-19 crisis, Congress must act to challenge the long-standing structural barriers to meet the healthcare needs of Indigenous peoples. The U.S. Civil Rights Commission reports that Native American healthcare is vastly underfunded and primed for catastrophe. The U.S., despite signing treaties with Indian nations promising healthcare services, spends nearly three times as much per person on non-Indian medical care than on health services for Indigenous people.
The COVID-19 crisis only complicates and increases the harsh realities of incarcerated Native women. Andrea High Bear was aware of the threat COVID-19 posed. In addition to her high-risk pregnancy, High Bear had a pre-existing medical condition that the CDC lists as a risk factor for developing severe virus symptoms. Before being sent 900 miles away to the Federal Medical Facility Carswell, she voiced her concern to the U.S. Marshals about moving away from the doctors providing her with prenatal care. Yet they moved her anyway because FMC Carswell is the only federal medical prison for women in the U.S.
Andrea High Bear began showing symptoms of COVID-19 shortly after arriving at the prison. She gave birth to her daughter while on a ventilator on April 1. Three days after the birth of her baby, she was confirmed positive for COVID-19, and three and a half weeks later, she passed away. She never got the chance to meet or hold her daughter.
A Racialized Justice System
"The judge in her case had the complete discretion to suspend her sentence, given her pregnancy, or to order her to serve time at home; the prosecutor had the discretion to drop or lessen the charges; the Bureau of Prisons had the discretion to allow her to serve her sentence at home, for the sake of her health and her baby's. However, none of this happened. Instead, these system actors made the decision that punishment for a mother selling $850 of drugs to support her family warranted risking her life and the life of her baby."—Root and Rebound
Native American women are six times more likely to go to prison compared to their white counterparts. As in police shootings of Native women, the government paints a picture of criminals as violent, dangerous, depraved people who must be incarcerated. Bad choices, particularly for Indigenous women, are often interconnected with poverty, abuse, and government agencies. Many, like Andrea High Bear, committed a non-violent crime. Would their actions leading up to prison sentences have been different if poverty did not dictate how they lived, and, for so many incarcerated mothers, cared for their children?
Since 2015, the number of Native Americans incarcerated in federal prisons has increased by 27 percent. According to 2019 Prison Policy Initiative data in South Dakota, Natives make up roughly 50 percent of those imprisoned despite making up only 8.7 percent of South Dakota's population. Similarly, they constitute about 25 percent of incarcerated individuals in Montana (which has a 6% Native population) and North Dakota (which has a 5% Native population).
Unfair treatment towards Indigenous peoples by federal and state justice systems is not an isolated incident; it reflects a pattern endemic to the structure of a racialized justice system that was never intended to serve its colonized peoples—American Indians, Alaska Natives, or Native Hawaiians.
The vulnerability of Native women to violence, crime, and poverty is an extension of the conquest of their nations. Federal policing—whether the military under the Department of War, U.S. Marshals, Indian agents, or the Bureau of Indian Affairs—was authorized by Congress to enforce federal laws made to eradicate and later assimilate Native peoples. In 1883, Congress passed the Code of Indian Offenses, effectively criminalizing Indigenous ways of life—language, spirituality, marriage, parenting, and more. Native Hawaiians also faced the overthrow of their government and criminalization of their Indigenous spiritual and cultural ways of life.
"While Alaska Natives make up about 15% of the Alaska state population, Alaska Natives constitute 38% of those incarcerated. The highest rate of incarceration of any race in Alaska," said Tami Truett Jerue, Alaska Native Women's Resource Center. "Like Hawaii, the number of women incarcerated in Alaska increased dramatically over the past 40 years. Between 1996 and 2000 in Alaska, the total of incarcerated white females went up by 26%, but Native female inmates skyrocketed by 41%."
The United States has 5% of the world's population, but 25% of the world's incarcerated people.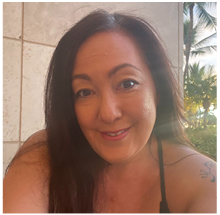 Native Hawaiian Women
Native Hawaiian women are disproportionately represented in Hawaii's prison population. In Hawaii, 19.8% of women identify as Native Hawaiian or part Native Hawaiian, yet 44% of women incarcerated under the jurisdiction of the state are Native Hawaiian. A large portion of Hawaii's prison population is sent to out-of-state facilities. Of this population, Native Hawaiians make up the highest percentage.
"Sense of place is vital to Native Hawaiians, and taking them out of their element, into a foreign place further cripples our mind, body and spirit, leaving permanent scars of oppression and colonization," said Dr. Dayna Schultz, Pouhana O' Na Wahine, Vice President (next column).
The reality that 48% of prisoners at a federal prison in Arizona, Saguaro Correctional Facility, are Native Hawaiians is shocking.
"Native Hawaiians use the term keiki o ka aina (children of the land) to describe the connection between the people, the aina, and kupuna (ancestor)," said Rose Loke Pettigrew, member of the Pouhana 'O Na Wahine. "The aina kupuna is important to our spiritual being as it relates to our identity as kanaka (a native of Hawaii). The word piko is synonymous with umbilical cord. Separating a kanaka from the aina kupuna is like severing us from our piko–the point of connection between aina kupuna and ohana (family). Aloha (love), aina, cultural values, connections, and ohana is integral to the healing of Indigenous peoples, communities, for the present and future generations."
Indigenous Women Need Services, Not Prisons
The U.S. justice system addresses substance use through incarceration, rather than treating it as a public health issue. The billions spent on building and maintaining incarceration facilities should be used for the long-term solutions of services and treatment in Indian Country. Compared to men, women are more likely to engage in drug and property crimes, as opposed to violent crimes. Because the War on Drugs in the 1970s increased the mandatory sentencing for drug crimes, the number of women in prisons has greatly increased over the past 50 years.
In South Dakota, the state where Andrea High Bear was arrested, Native populations are disproportionately arrested for drug offenses. Of the nearly 7,000 arrests for public intoxication reported to the FBI's national database in 2019, all but 56 involved Natives.
"Though South Dakota's Native reservations experience alcohol use disorder rates well above the national average, the federal Bureau of Indian Affairs has cut funding for substance use treatment and other health services in recent years," The Appeal reported. This punitive response to drug offenses also contributes to the unnecessary breakup of families.
"The vast majority of women behind bars are mothers— by some estimates, as many as 80 percent," reports Argus Leader, the daily newspaper of Sioux Falls, South Dakota. "And measures to slow the virus, including eliminating prison visitation and restricting access to phones, have cut off communication to their children and families on the outside."
This strain on families during incarceration is even greater for Native American women. When Indigenous women are prosecuted in federal court for low-level drug crimes that occur on reservation land, they are often sent to prisons far away from their children and families.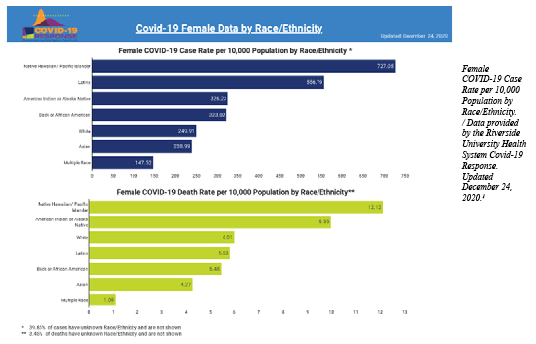 Indigenous Justice Solutions Exist
Recognizing Indigenous-based solutions and allowing tribal governments full authority to create safe communities offers an alternative to the federal and state prison industry. In the current prison system, prisoners are incarcerated to serve their time, not to make amends or redeem respect—ingredients essential to accountability and change.
"Pono (to make right) is a Hawaiian value that is a part of Ho'oponopono and is intrical in healing for the offender and victim. Including cultural methods of healing and reparation should be considered when working with Indigenous peoples, as it is not only the language they understand verbally, yet also the message and mana they comprehend internally," said Schultz.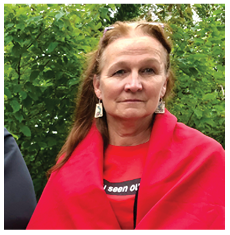 Traditional means of healing trauma and discord can create individual accountability to the person and community wronged. This requires prisoners to be kept as close as possible to their families and support systems, and to be given access to those aspects of their culture that keep them from endlessly recycling through the criminal justice system.
The federal and state systems of incarceration, removal, and isolation from community and loved ones are not long-term solutions to crime. Addressing crime within American Indian tribes, Alaska Native Villages, and Native Hawaiian communities will come from within, not imposed control from outside federal or state government.
Justice and Imprisonment Are Not Equal
"The lack of services for Native women who are abused, or have survived abuse, leaves women to cope on their own," said Carmen O'Leary, Executive Director, Native Women's Society of the Great Plains (below). "Some women turn to illegal activities, such as theft, the sale of drugs, or prostitution, to survive or because of threats by an abuser."
For nearly four decades the movement for victims of domestic violence and sexual assault have rallied behind abuser accountability through arrest, prosecution, and incarceration. This concept of justice for victims is woven into the Violence Against Women Act (VAWA) as the solution. In many cases, removal and isolation are absolutely necessary for the protection of the victim and future victims. But unfortunately, in most cases prisoners return home unchanged, often committing the same crimes against the same victim or new ones.
Prisons are now a business, and Indigenous peoples are its bread and butter—particularly women and children. The incarceration of Native children in South Dakota's state prisons, for example, brings in about $65 million in Federal funding to South Dakota each year. "This provides a financial incentive to continue removals from tribe and family," notes the Lakota People's Law Project. Many women in prison are victims of violence, including domestic violence, rape, sexual assault, and child abuse. According to the American Civil Liberties Union, 79% of women in federal and state prisons reported physical abuse and over 60% reported sexual abuse at some time in their lives. Women in prison are three to four times more likely than male prisoners to have experienced abuse, whether as a child or adult.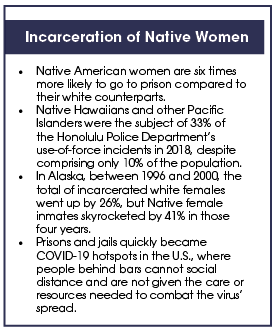 The lack of services for survivors of abuse leaves women to cope in ways criminalized under the law. Activists call this criminalization of women's survival strategies the "sexual-abuse-to-prison pipeline. Criminalizing survivors of domestic violence, sexual abuse, and trafficking for doing what they need to do to survive is not justice. The justice system must instead provide women access to services and treatment that will allow them to escape the abuse-to-prison pipeline once and for all.
As a social justice movement, it is time to acknowledge how little the government solution of federal and state prisons offers to Native women. It is also time to understand how dangerous the prison system is to everyday grandmothers, mothers, and daughters. "The reality is so many women need help to survive everyday problems we face as Native peoples. Native women surviving abuse now also face a health crisis. The problems they had before COVID have only doubled," O'Leary said.