Strengthening the International Movement to End Violence Against Indigenous Women
By Jana L. Walker, Cherokee, Loyal Shawnee, and Delaware, and Christopher Foley, Cherokee, Attorneys, Indian Law Resource Center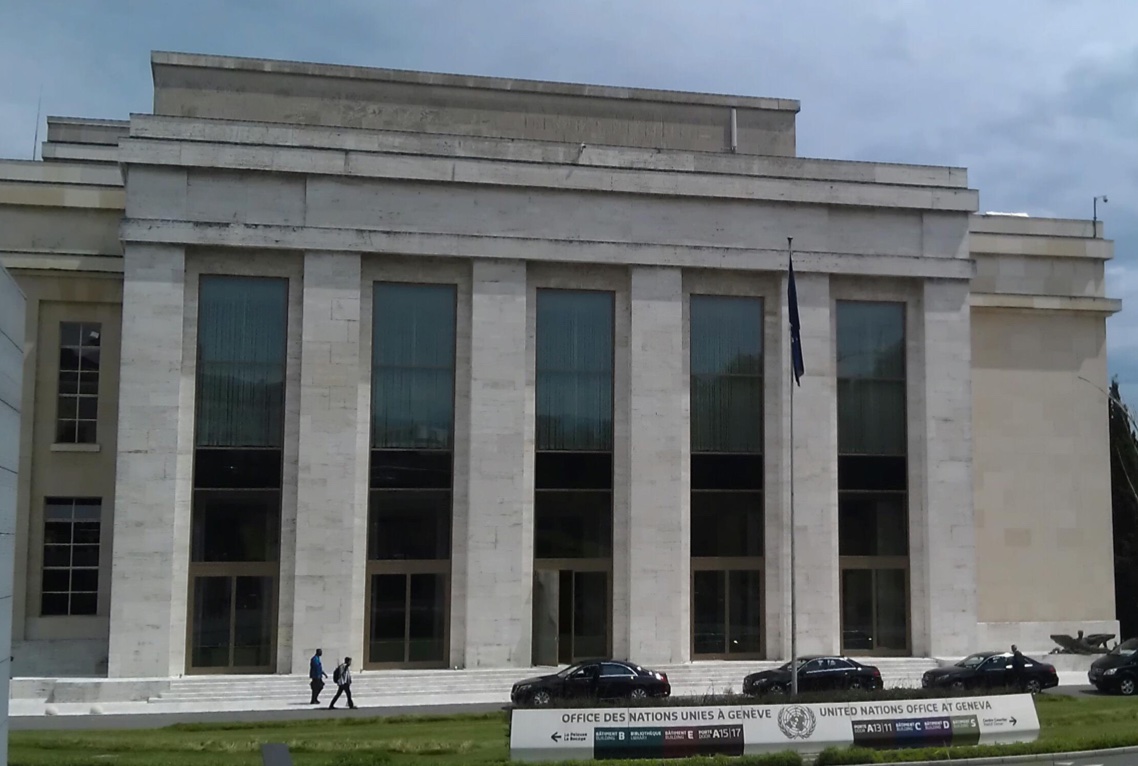 Indigenous women face terribly high rates of violence and discrimination not only in the United States, but in countries around the world. International advocacy allows us to connect with our relatives in other nations and to share information about our work and the solutions Indigenous peoples are developing in their own communities to end all forms of gender-based violence. Although the specific barriers to safety that Indigenous women in different countries face are unique, the struggle to undo the dangerous legacies of colonization is shared, and our national movements have much to learn from each other.
UN Commission on the Status of Women, 65th Session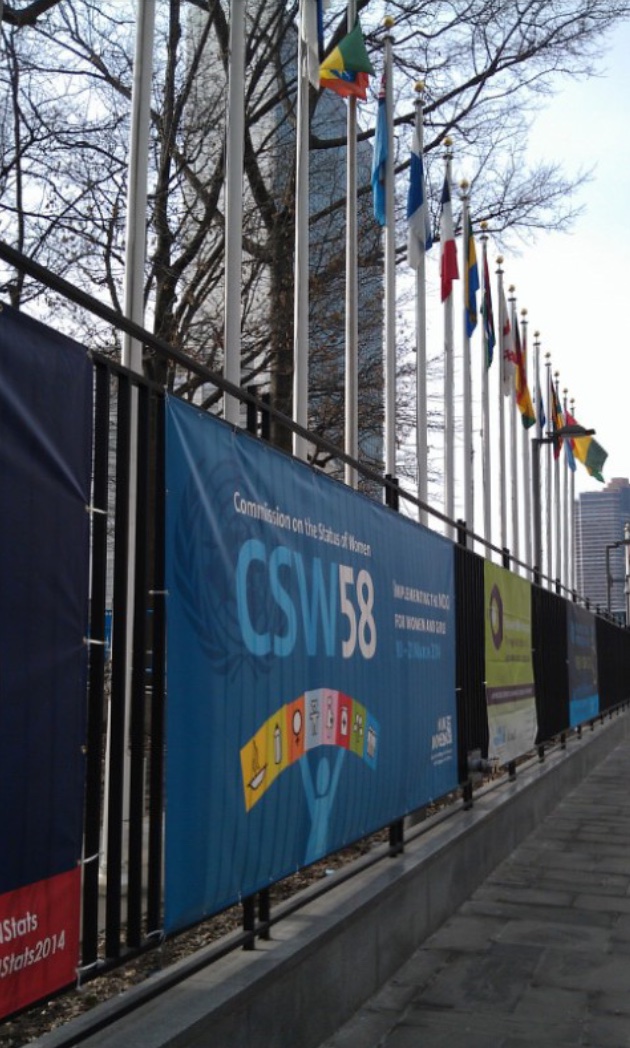 To contribute to this international movement, the Indian Law Resource Center, along with Alaska Native Women's Resource Center, Coordination of the Indigenous Organizations of the Brazilian Amazon, International Mayan League, National Congress of American Indians, National Indigenous Women's Resource Center, and the Native Women's Society of the Great Plains, co-sponsored a virtual meeting on March 22, 2021 to discuss the grassroots movements to restore Indigenous protections and to advance Indigenous women's rights, including their human right to be free of violence and discrimination. The parallel event, Violations of Indigenous Women's Rights: Brazil, Guatemala, and the United States, was part of the NGO- CSW65 Virtual Forum taking place alongside the 65th session of the UN Commission on the Status of Women in New York City. The video of the event is available at: https://bit.ly/32urgNY.
"Indigenous women's rights intersect with a wide range of issues: development and land rights, environmental and health rights, civil and political rights and human rights," said Chris Foley (Cherokee), senior attorney at the Indian Law Resource Center. "But it is Indigenous peoples' collective rights, especially our right to self- determination and our land rights, that are central to the work to restore safety to Indigenous women."
The panelists each spoke about their experiences working to improve and reform their governments' responses to violence against Indigenous women and to bring their countries' laws closer to the international standards in the Beijing Declaration, the UN and American Declarations on the Rights of Indigenous Peoples, and other human rights instruments.
Situation of Indigenous Women in Brazil
Judite Guajajara and Cristiane Baré, both Indigenous lawyers, spoke as representatives of the Coordination of the Indigenous Organizations of the Brazilian Amazon, a large Indigenous organization in Brazil mobilizing some 160 distinct Indigenous peoples.
"Indigenous women are at the frontline of the work to defend our collective rights," Guajajara said. "Many rights violations are specific to our intersectional identity, both as women and Indigenous peoples." Examples of this are violations of Indigenous territories, which, in addition to affecting the entire community, affect Indigenous women with specific violence. Sometimes it can take a week for a survivor to reach a police station because of the geographical distances, and then they face more difficulties in reporting perpetrators due to language barriers.
Cristiane Baré described some of the impacts of COVID-19 on Indigenous women and communities and how the pandemic has contributed to an increase in violence. "Often, the pandemic forces Indigenous women who are survivors of rape to remain close to their aggressors, in some cases because they need their financial support, given that they are the providers of the house or because the women lack access to the places where they could make complaints." Furthermore, in recent years, "Indigenous peoples in Brazil have also experienced increased invasions, fires and deforestation of their lands, and consequently seen an increase in violence against Indigenous women," Baré said. Baré also emphasized that "violence is not part of our culture or of our territories, but is one of the consequences of European colonization and the invasion of the country."
Situation of Indigenous Women in Guatemala
"The colonizing system that has been going on for more than 500 years imposed a very different model—a dominating approach—on Indigenous peoples," said María Eliza Orozco Pérez, who is part of the Guatemalan Integral Association of Indigenous Mam Women (AIGMIM). "We had a historical legacy as the children of our ancestors and our way of living with Mother Earth, but all that was ignored." Indigenous women have suffered violence since colonization, and Orozco Pérez described how "these women are becoming invisible; many women are disappearing, and migration is increasing."
Juanita Cabrera Lopez, Executive Director of the International Mayan League, spoke about human rights violations against Indigenous women, children, and families in Guatemala and at the U.S./Mexico border, and their impact on mobility, migration, and migration routes. Cabrera Lopez said there is an epidemic of femicide in Guatemala, citing findings that in just the first 25 days of 2021, 28 women and girls were killed. This violence is one driver of migration to the United States. She urged the recognition of Indigenous identities and language at the border, the documentation of human rights violations of Indigenous women in migration, and an investigative report on the five deaths of Indigenous Mayan children and the murder of Claudia Patricia Gómez González at the U.S. Southern Border.
Situation of Indigenous Women in the United States
"Native women in Alaska suffer the highest rate of forcible sexual assault in the United States. Alaska Natives are 16% of the state population, yet we make up 28% of the murder victims in the state," said Tami Truett Jerue, Director of the Alaska Native Women's Resource Center. "This problem is based on policies of colonization and laws that create barriers to the implementation of local solutions. We are demanding more resources, but we also need state and federal policy and law changes to create a legal framework that will let Alaska Native villages implement the changes that we need."
Carmen O'Leary, Director of Native Women's Society of the Great Plains, discussed efforts to secure improvements in U.S. law that could strengthen protections for Indigenous women such as broadening the criminal authority of tribes under VAWA, and addressing the protection of Indigenous women and communities from so-called "man camps,", incarceration, pipelines on or near tribal lands, and other issues associated with extractive industries on or near tribal lands.
In conclusion, Paula Julian, Senior Policy Specialist with the National Indigenous Women's Resource Center, observed that the panelists made clear that government-sanctioned violence and lack of government accountability are the source of the extreme rates of violence that Indigenous women experience throughout the Americas.
United States Universal Periodic Review
The Universal Periodic Review (UPR) is a process by which each UN member state's human rights record is reviewed. Established in 2006, the UPR reviews each of the 193 UN member states every three to four years. After the United States' latest review in November 2020, the Human Rights Council on March 17, 2021 adopted the third report of the United States. The report included some 347 recommendations for actions to bring U.S. law and policy into compliance with international human rights norms and standards. Many of these recommendations affect Indigenous peoples' rights, including recommendation 26.144, which calls on the United States to "Implement deliberate strategies to reduce the gap between African-Americans and the rest of the population, as well as between Indigenous and non-Indigenous populations, and hence reduce structural and institutional discrimination." The United States agreed to support this recommendation, as well as some 280 others. The documents from this UPR cycle are available at https://bit.ly/3gs4yxZ.
Upcoming International Events
20th Session of the UN Permanent Forum on Indigenous Issues
Established by the UN Economic and Social Council (ECOSOC) in 2000, the Permanent Forum on Indigenous Issues is a high-level advisory body that deals solely with Indigenous issues. The Forum is composed of 16 independent expert members serving three-year terms, half of whom are nominated by states and half of whom are nominated by Indigenous organizations in their regions. The Forum is mandated to discuss economic and social development, culture, the environment, education, health and human rights. The theme of this year's session is "Peace, justice and strong institutions: the role of Indigenous peoples in implementing Sustainable Development Goal 16." Official documents and other information about the Session are available at https://bit.ly/3go0JKf.
47th and 48th Sessions of the UN Human Rights Council
The Human Rights Council is an inter-governmental body within the United Nations system responsible for strengthening the promotion and protection of human rights around the globe and for addressing situations of human rights violations and making recommendations on them.
The 47th Session will take place June 21-July 9 and will include the Council's annual full-day discussion of women's rights. The 48th Session, from September 13-October 1, will include the Council's annual half-day discussion of Indigenous rights. When available, details and documents about these sessions will be available at https://bit.ly/3x9JeDu.
---
"It is Indigenous peoples' collective rights, especially our right to self-determination and our land rights, that are central to the work to restore safety to Indigenous women."
—Christopher T. Foley, Senior Attorney, Indian Law Resource Center
---