The Story of a Survivor
By Kelsey Turner, NIWRC Restoration Fellow
How an Alaska Native Woman Survived an Abusive Marriage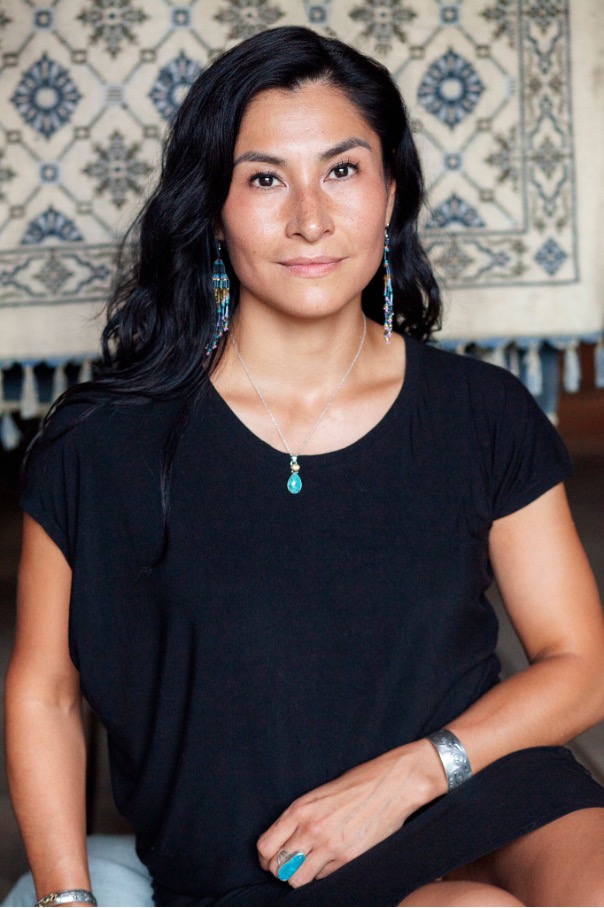 In her hometown of Yakutat, Alaska, Violet Sensmeier (Tlingit and Central Koyukon Athabascan) lives surrounded by family and friends. Her younger sister, who lives right next door, has children the same ages as her own children. Her parents live across the street. Her older sister lives just a couple of houses away, and her older brother lives in the next neighborhood over. "My kids can run out the door, go across the street, and they just have family everywhere they go," Violet commented. In Yakutat, Violet and her children are loved, they are supported, and they are safe.
But it wasn't always like this. Violet survived and ended an abusive marriage. After enduring years of abuse, she truly believed her husband would try to kill her if she left. Through advocacy services funded under the Family Violence Prevention and Services Act, Violet finally received the support she needed to break free from her abuser and become a survivor.
Living in an Abusive Marriage
Two years ago, Violet lived in rural Missoula, Montana with her three kids and her (now ex) husband. As Violet described him, her husband, a non-Native, was charming, he was handsome, he was a smooth talker, and he was abusive – emotionally, physically, verbally, and financially.
"Any decision I had to make, what was going through my head is, what is he going to say?" Violet recalled. Any time she had plans with her girlfriends, she would be drilled with questions when she got home. "Where were you? What did you do? Who did you see?" But if she stayed home, she would be isolated, stuck inside the house with her abuser. As an expressive outlet, Violet turned to photography and jewelry-making, an Indigenous craft she learned from her grandmother as a young girl in Galena, Alaska. Her husband, however, saw Violet's artistic endeavors as a waste of time. "You could have been home getting things done, being productive," he would say. "You're not getting paid to do photography. It's not benefitting us."
Despite her husband's doubts, Violet's jewelry-making did become profitable. With this small income, she became less economically dependent on her husband. "It actually turned into me making enough money to pay for my daughter's gymnastics classes, because that was very expensive," Violet said. "Since she was not my husband's biological daughter, there was always this thing of, 'well, that costs money.'"
Her husband was not only abusive toward Violet, but toward her daughter as well. In one instance, her daughter was on crutches after breaking her leg in gymnastics. "She wasn't moving fast enough to the car to make it to the bus stop, and she slipped and fell on ice," Violet recalled. "He picked her up by her backpack and caught her hair to hurry her into the truck so they wouldn't miss the bus. He threw her crutches in the back of the truck, and he was cursing the whole way down about how they were going to miss the bus."
"Why Don't You Just Leave?" The Obstacles to Ending an Abusive Relationship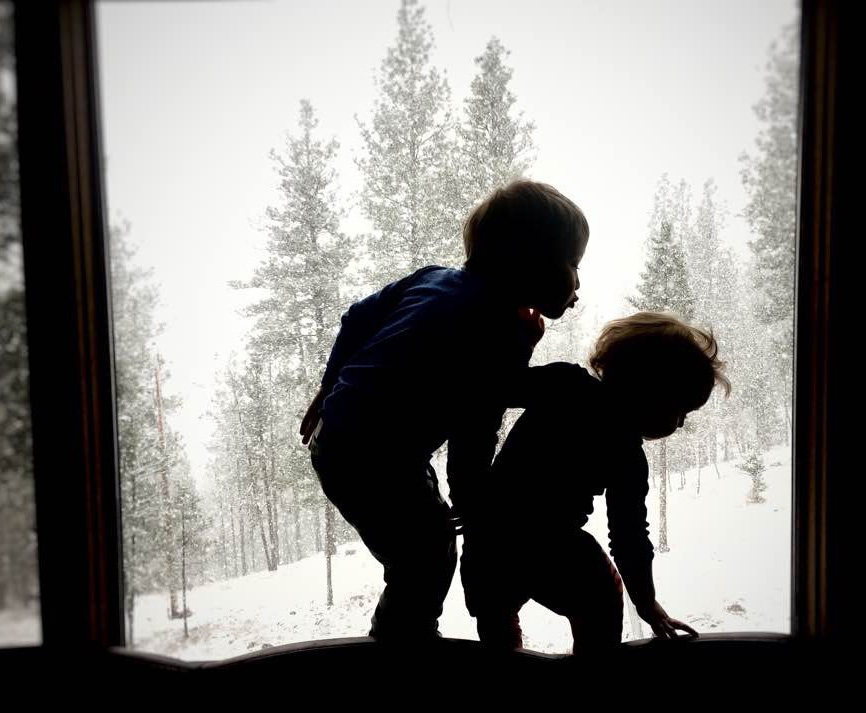 Although Violet was concerned for her own safety, she was more afraid of how the toxic relationship was affecting her teenage daughter and her two sons, who were just toddlers at the time. So in July 2018, she decided to take action.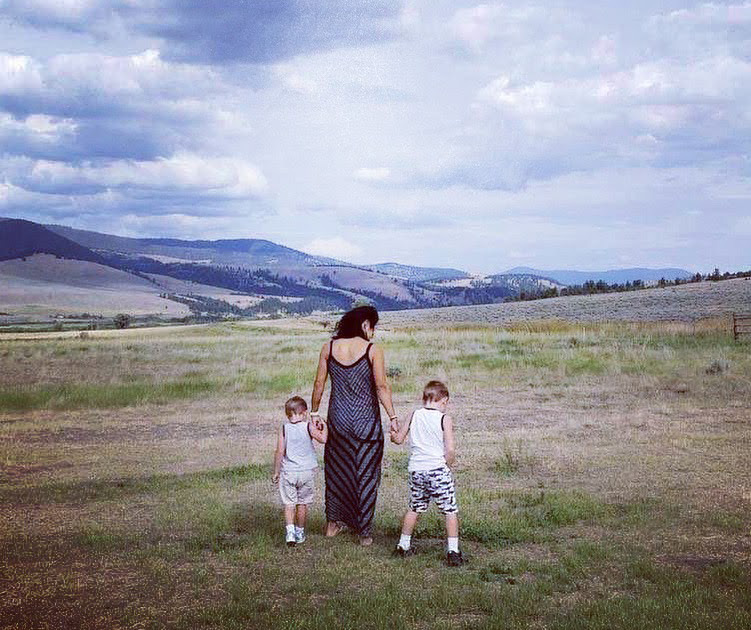 She considered filing a protective order against her husband. Protective orders can legally prohibit an abuser from entering the victim's premises, communicating, or having contact with the victim, and can allow the victim a temporary order of custody of minor children.1
However, as Violet went to file the paperwork, she talked herself out of it. "I took it all back," Violet said. "I was like, no, no, everything's good now, I can fix this, things are getting better."
In the fall of 2018, feeling isolated at home with two young children and no one to help raise them, Violet tried to talk with her husband about spending more time with family and friends in Alaska. Her husband looked at her and responded simply, "If you ever try to leave me and take the boys, I will put a bullet through your head."
Violet did not know how to respond. She walked away, leaving the conversation there, extremely worried about how she would ever be able to get away safely.
In April 2019, her husband began threatening her life again. "I could tell by the way he was coming up the road that he was upset," Violet remembered. "I could hear him screaming in the driveway and into the house, 'You are so f... dead! You are so f... dead!' Earlier that day, I'd paid some bills and didn't run it by him first. That was when I knew it was time to leave. I couldn't wait anymore."
Fearing for herself and her children, Violet knew she had to do whatever it took to get out. "I waited until he left the house, and I went to the domestic violence advocate, and I filed a protective order."
Her husband, however, found out about the protective order and immediately went to a lawyer to start the divorce process. He also closed their bank accounts and took her name off of all their credit cards. Violet was forced to rely on her domestic violence advocate, Jessie, to give her vouchers for groceries and gas.
Meanwhile, Violet was enduring a period of delay between filing the protective order and waiting for a judge to implement it. During this time, her connection to Jessie and other domestic violence services proved indispensable. "Jessie was very worried about me and my safety," Violet said. "She was constantly checking in with me and texting me to make sure that I was okay or that I was at least responding to her texts."
Jessie had good reason to worry for Violet's safety. According to the National Institute of Justice, about 75% of homicide victims in domestic violence situations are women who left or tried to leave their abuser within the past year.2 Although protective orders do generally help to increase women's safety, "Getting a protective order can sometimes make a bad situation worse by actually triggering a violent reaction by the abuser, especially if he's surprised by the request."3
Violet was able to find shelter through AWARE, Inc., a national domestic violence agency funded through the Family Violence Prevention and Services Act. "Before having to use one, I just thought, that has to be a scary place. Or, it's got to be really bad if you have to go there," Violet commented about the shelter. "But it ended up that those people have the biggest hearts."
He Said, She Said: When a Survivor is Not Believed
While waiting for her protective order to be served, Violet and her husband were racing against one another to file the divorce papers first. "He knew that I was leaving him because of domestic violence, but yet he wanted the courts to see it as him leaving me," she explained.
"I had spent three days in the self-help center, dragging my kids all over that place, trying to figure out how to fill out these forms because I couldn't afford a lawyer," she continued. "I had gotten everything spelled out, and I brought it to the clerk of court, and she knew I had spent days there trying to figure this all out. And when I went to give it to her, she said, 'He just filed a half hour before you did.'"
In court, Violet's abuser lied about everything occurring at home. "My ex-husband denied ever threatening to put a bullet through my head if I ever left," Violet said. "And the judge believed him."
The judge, a white man like Violet's husband, also did not honor her protective order. He enacted a no-contact order instead. "A no-contact order is basically nothing," Violet noted. "All it's doing is saying, you can't call her, you can't text her."
Without the protective order, Violet knew she had to get herself and her kids out of Missoula and back to Yakutat. "I put in a petition to move, and we had to go to court, because he didn't want the kids to leave the state."
The hearing was supposed to last a day, but ended up lasting an entire week. Fortunately, her family was able to fly down to support her. "Throughout the whole summer, since the judge did not keep the protective order in place, I always had family there, staying with me and taking turns," she said. "Literally, we kept the doors barricaded, and...it was scary to go anywhere."
Violet knew she had strong evidence for her case – she had the forethought to take audio recordings of her husband's outbursts, providing undeniable proof of his verbal abuse. Her ex-husband's lawyers argued that because she had recorded without his consent, the recordings could not be played in court. "My defense was that it was for my own safety," Violet said. "And the judge did finally allow us to play a few recordings. And honestly, once you heard those, that was ultimately a big factor."
Finally, in October 2019, the judge ruled to allow Violet to bring her kids with her to Alaska. She moved back to Yakutat, where she and her children now live surrounded by the love and support of their family.
Escaping Abuse: The Importance of Domestic Violence Services
Violet's ex-husband still lives in Montana, far away from Violet and her family in Alaska. She only communicates with him over text, and only if it has to do with their children. Her two sons, now five and seven years old, usually spend the summer months with their father and the rest of the year with Violet.
Since returning to Yakutat, Violet has been connected to strong support systems through the Yakutat Tlingit Tribe's Domestic Violence Program and the Alaska Native Women's Resource Center. "Here in Yakutat, they have funding for counseling if you don't have insurance, so they can help with that," Violet said. "There are also different ways funding can help people – whether or not they need to go to court, whether you need a safe place to stay."
Now, Violet helps other survivors connect with the Tlingit Tribe's Domestic Violence Program. "I got a pretty good foundation, especially in my community, of getting the word out there and letting the men and women know, if you are experiencing domestic violence, we have a wonderful program that will help you. And in fact, it's still continuing to help me."
Violet began sharing small bits of her story on social media as well. Many women reached out in encouragement, and to share their own stories of abuse. "I was really surprised, once I shared a good part of my story, the people that were coming out, messaging me, emailing me –these women are doctors, teachers," Violet said. "Domestic violence, it can happen to anybody. That was what really opened my eyes. All these women seemed like they had everything, and they could be and do anything, and yet they were in the same boat as me."
The Need to Strengthen Federally-Funded Domestic Violence Programs
Inspired by how profoundly her domestic violence advocate, Jessie, touched her life, Violet decided to work for the Tlingit Tribe as tribal court administrator and later as a domestic violence advocate. "When I was working there, we secured funding to provide a safehouse for people, because in most rural communities, especially during a pandemic, housing is limited, and you're often stuck with your abuser with nowhere to go. So we got funding to get a safe shelter for those people."
Funding for domestic violence programs is extremely crucial now during the COVID-19 crisis. Stay-at-home orders in 2020 led to an increase in intimate partner violence (IPV) as well as a decrease in women's access to services, causing IPV to be called a "pandemic within a pandemic."4
"I had women messaging me who were in the state of Washington stuck with abusers," Violet said. "They were asking, 'what can I do, where can I go?' And I'm trying to get them to different resources and get them help when they were too scared to even make a phone call."
"The stigma of domestic violence still needs to be broken down," Violet continued. "There is nothing wrong with you. You are not broken, you are not everything that your abuser tells you you are. You are capable of doing anything and everything you want, and you deserve all good things."
Incorporating Indigenous Culture into Domestic Violence Awareness
Violet now has a new job at the Yakutat Community Health Center, where she's training to be a Behavioral Health Aid. "My goal is to go all the way and get my Bachelor's in social work, eventually my Master's. And be able to really help my community." 
In addition to her job at the Community Health Center, Violet also coaches a group called Boys on the Run, an after-school program for 3rd-5th grade boys and girls of running, discussion, and cultural activities that honor Southeast Alaska's languages and traditional values. The program, developed in partnership between AWARE, Sitkans Against Family Violence, and the Central Council Tlingit & Haida, helps young boys build healthy relationships and create a community of respect for themselves and others.5
"Our motto is I toowú klatseen, and that means 'to strengthen your spirit,'" Violet explained. "It's all culturally relevant in knowing who you are and where you come from. It's so much a part of our identity. This is one of the exact reasons I wanted to get back to my hometown with my kids, so that they could be a part of things like this, and incorporate all of our cultural values, who we are, and create really strong bonds and connections with one another."
Violet also continues to make jewelry as her grandmother taught her. "It has been an art with Indigenous people for so long, and it feels so good to be connected to it," she said. "And because of that, my grandma still has an impact in my life, even though she's been gone."
These connections with her Indigenous culture, with her family and friends, and domestic violence support systems both within and outside of her tribe have given Violet the strength to live a healthy, fulfilling life. "I found my purpose through everything that happened. It's healing and it's rewarding, and feeling like, ok it all happens for a reason. And I'm going to try to help other people now."
As Violet continues sharing her story on social media and advocating for change, she has come to know that she is not alone. "I've been meeting so many other women, some of them are older, and they're starting over," she said. "And the one thing we all think is, we're so thankful. We're so thankful. We never thought life could be this good."
That, in essence, is the message Violet wants other domestic violence victims to understand–you are not alone, you are supported, and you deserve to be treated with love.
---
---