Essential Shelter and Services for Native Women
By Paula Julian, NIWRC Senior Policy Specialist, and Kelsey Turner, Restoration Fellow
2021 Consultation on the Family Violence Prevention and Services Act
Debbie Powell, Acting Associate Commissioner with the Administration for Children and Families, Family and Youth Services Bureau (FYSB) announced April 1, 2021 that FYSB will hold a consultation on the Family Violence Prevention and Services Act (FVPSA) sometime during summer 2021. This consultation will give Health and Human Services (HHS) the opportunity to meet with Indian tribes and discuss a change to the allocation formula FYSB uses to distribute tribal grants.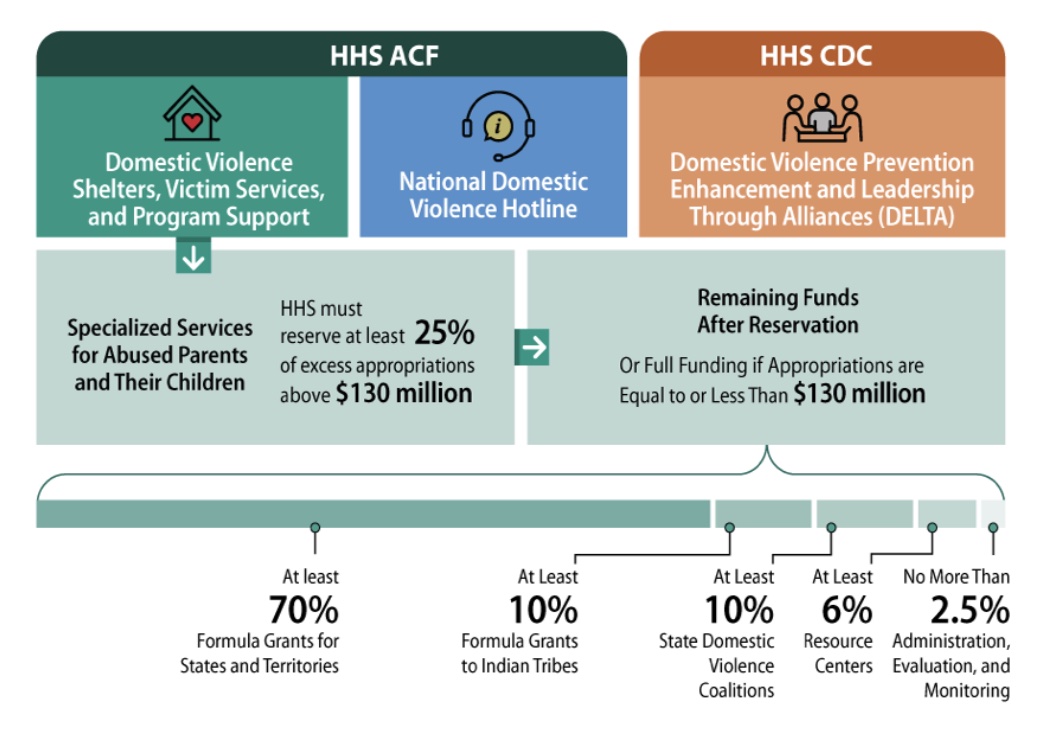 FVPSA is the primary federal funding stream for emergency shelter and supportive services for victims of domestic violence, including their children.1 First enacted in 1984, it provides tribes with lifesaving grants for shelter and supportive services for those experiencing domestic violence. It also funds essential technical assistance and training for tribal programs, including the National Indigenous Women's Resource Center, the Alaska Native Women's Resource Center, and StrongHearts Native Helpline, the national Indian domestic violence hotline.
FVPSA's authorization, however, expired in 2015. As advocates push for its reauthorization, tribal communities must ensure that funds for
domestic violence victims and survivors are more equitably distributed among tribes.
Currently, American Indian tribes, including Alaska Native villages and tribal organizations, are authorized to receive 10% of FVPSA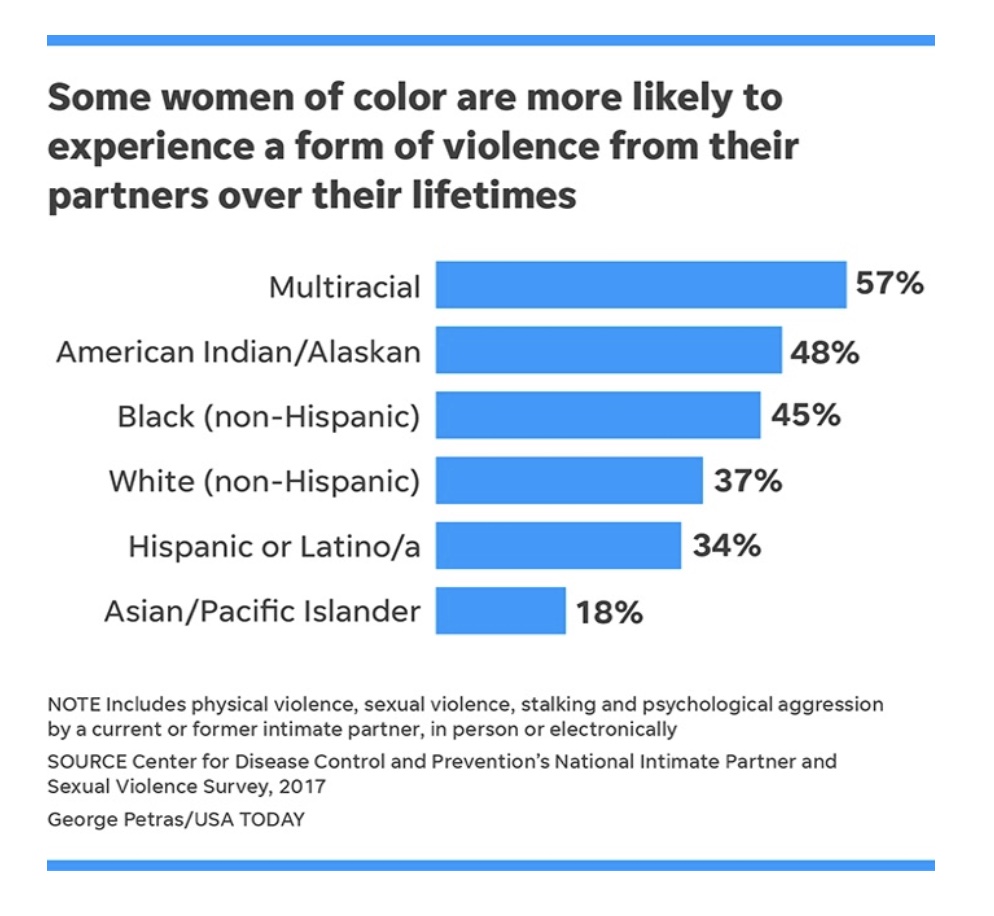 funds through formula grants. All federally recognized tribes are eligible to apply for funds. Tribes use these funds to support local domestic violence programs and provide shelter, supportive services, and advocacy for victims of domestic or dating violence and their children, as well as prevention and training.2
Given that 48% of American Indian/Alaska Native women experience some form of intimate partner violence in their lifetimes—a higher rate than nearly all other ethnicities3—a 10% allocation to Indian Tribes fails to meet the needs of Native victims. For FVPSA to truly support domestic violence victims, including children, we urge Congress to increase overall tribal funding to 12.5% and the FVPSA office to consult with tribes to increase the base amount beyond what small tribes have received.4
How Are FVPSA Funds Allocated to Indian Tribes?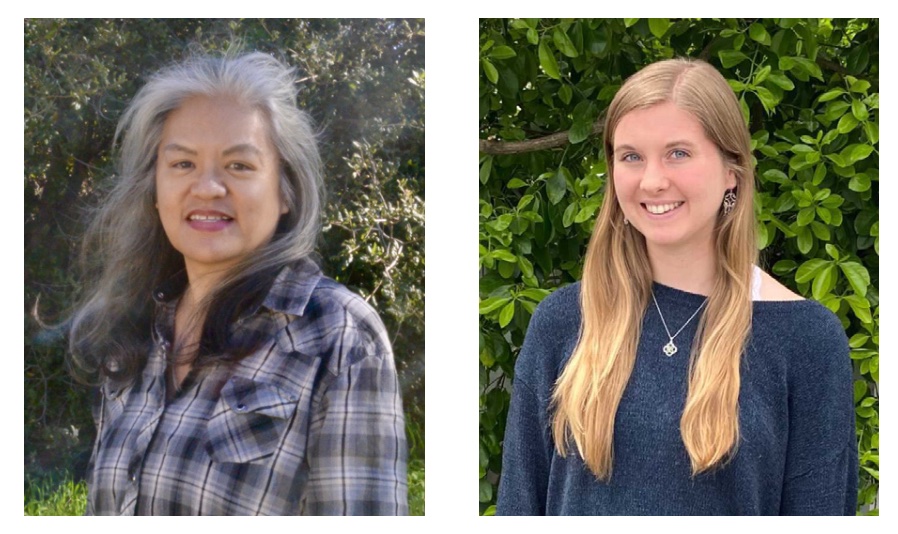 FVPSA funds are allocated to Indian tribes through a formula grant, which is a noncompetitive grant that distributes funding based on a predetermined formula. In the case of FVPSA, base allocations to tribes are determined by a tribe's population and a funds allocation schedule. Indian tribes with larger populations receive more funding, while those with smaller populations receive less.
According to the HHS, "Tribes with populations between 1 and 50,000 people receive a $2,500 base allocation for the first 1,500 people. For each additional 1,000 people above the 1,500 person minimum, a Tribe's base allocation is increased to $1,000." Tribes with populations of 100,001 to 150,000 receive a base allocation of $175,000.
The overall amount of FVPSA funds is inadequate, so this population-based formula leaves smaller tribes with severely inadequate funding. Despite the 10% tribal set- aside, fewer than half of all federally recognized tribes receive FVPSA funding. There are less than 60 Native shelters operating across the country, compared to more than 1,500 non-Native shelters. The HHS notes that the largest number of tribes are typically funded in Alaska and California (between 45 to 70 tribes), followed by Nevada, Oklahoma, and Washington (13 to 23 tribes). All other states have fewer than ten tribes funded through FVPSA.5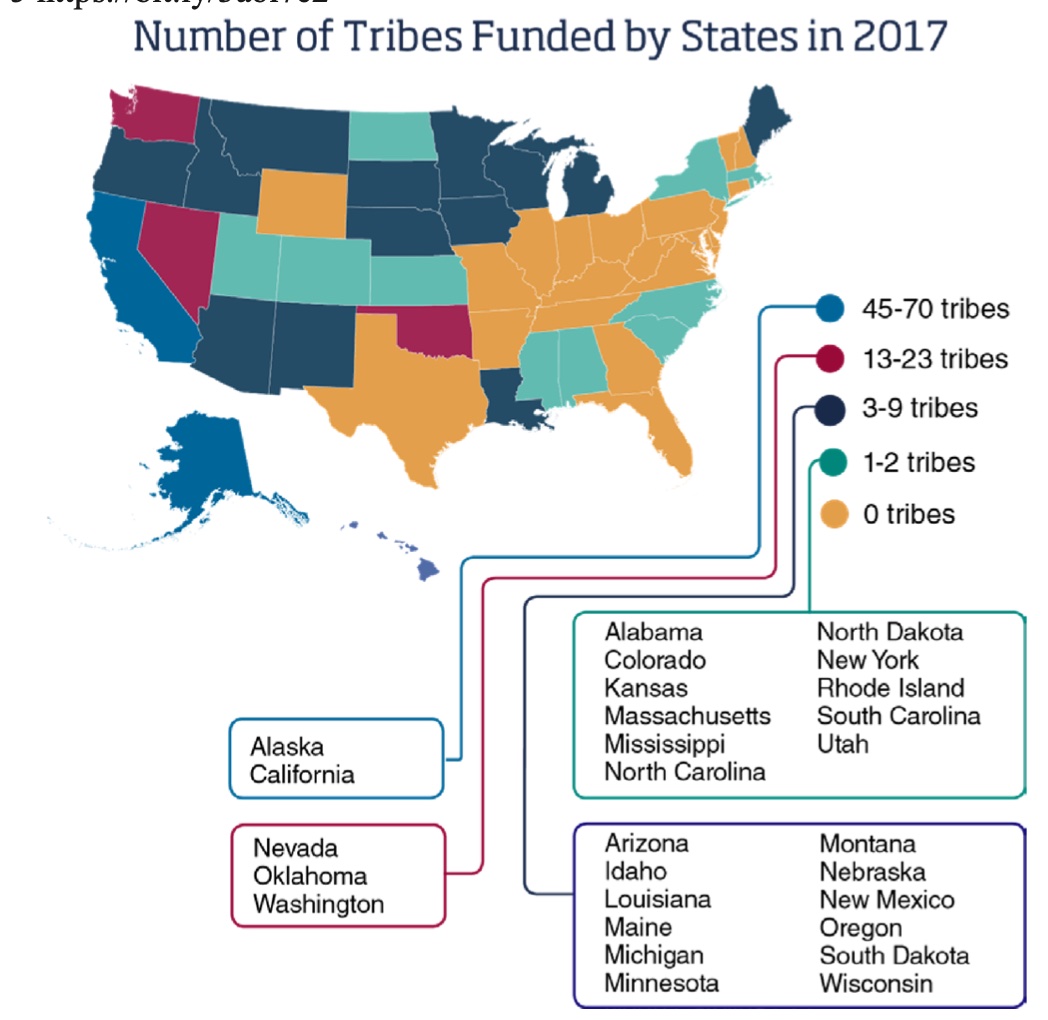 Tribes Funded by FVPSA by State in 2017 (Image by Family Violence and Prevention Services, HHS.)
In addition to underfunding small tribes, the current formula is outdated. The 10% allocation to Indian Tribes was established before Alaska tribes were restored to the Department of Interior's list of federally recognized tribes in 1993. This recognition of Alaska Native Villages caused more than 220 tribes to become eligible for FVPSA funding, nearly doubling the eligible tribes. Yet, FVPSA funding available to tribes was not increased.6
It is therefore crucial for Congress to authorize the increase to the overall percentage of FVPSA funds allocated to Indian tribes. Native women and their tribal nations throughout the country rely on FVPSA, as it is the federal government's only dedicated funding source supporting domestic violence shelter and supportive services.
Upcoming HHS Consultation
The upcoming tribal consultation with the HHS provides an opportunity for tribes to voice their concerns and recommendations for increased FVPSA funding and other enhancements.
Executive departments and agencies are federally mandated to hold consultations with Indian tribes. A consultation, as defined by the 2000 Executive Order on Tribal Consultation, requires collaboration with tribal officials regarding the development of policies that have tribal implications.7 Consultations are meant to strengthen the government-to-government relationship between the United States and Indian tribes and reduce the historically devastating results of federal policy on Native peoples.
The HHS, through its Office of the Administration for Children & Families, is responsible for administering all FVPSA programs. The HHS is federally mandated to hold consultations for the development of all policy that will significantly affect Indian Tribes.8
FVPSA 2021 Reauthorization: Proposed Changes
On April 21, 2021, Senators Bob Casey (D-PA) and Lisa Murkowski (R-AK) introduced Bill S. 1275, known as the Family Violence Prevention, Services and Improvement Act of 2021. This updated version of FVPSA would expand programs to give more survivors access to support and safety.
The proposed 2021 FVPSA reauthorization includes adjustments to the current FVPSA formula that would increase funding to tribes from 10% to 12.5% off the top. These formula changes would strengthen tribes' sovereign authority to respond to domestic violence in their communities. The reauthorization would also authorize funding for tribal coalitions, which provide vital support to tribes and tribal domestic violence programs, but are not currently authorized to receive FVPSA funding. Lastly, the bill would authorize funding for the StrongHearts Native Helpline and authorize required funding for an Alaska Native Tribal Resource Center on Domestic Violence to reduce tribal disparities, a role fulfilled by the Alaska Native Women's Resource Center,9 and authorize funding for a Native Hawaiian Resource Center on Domestic Violence.
"FVPSA reauthorization with all of the enhancements will ensure the door to life-saving shelter and supportive services for all victims of domestic violence remains open," testified Wendy Schlater, Vice Chairwoman of the La Jolla Band of Luiseno Indians, at the House Subcommittee on Civil Rights & Human Services hearing on March 22.10
Prior to FY 2018, the La Jolla Band of Luiseno Indians, a small tribe, received $17,454 and beginning in FY 2018 this increased to $46,380. House and Senate appropriators recognized the need for tribal resources and increased the 10% tribal funding with additional amounts starting in FY 2018. House and Senate authorizers must now match this recognition by changing authorizations to reflect this need.
The La Jolla Band of Luiseno Indians is in rural San Diego, where public transportation is not available to and from the community. "For a victim to flee from abuse, she must have her own car or someone she can call for help to get away," Schlater said. Since 2009, Schlater has been Director for the Safety for Native Women Avellaka Program, a FVPSA-funded program that gives victims the option to access 24/7 help from Native advocates locally on their reservation.
One day, Schlater's office got a call from a victim who was married to one of their tribal members. "The woman had gotten kicked out of shelter because her abuser had stalked her with a tracking device in her car, which he used to track her to the shelter," Schlater recalled. "He had threatened her and their children with a gun. She had nowhere to run to after being forced out of the shelter, except to her sister's home on our Reservation. We knew she would not be safe for long. We assisted with a restraining order, food, a safety plan, and most importantly a one way airline ticket to family out of state. This woman now lives violence free and has gotten the healing help her and her children needed. This may have ended in homicide if we didn't have FVPSA funding to buy her one-way ticket back home."
FVPSA funding is essential to the La Jolla Band of Luiseno Indians. But every year, she must stretch limited funds so that the program does not run out of money before the year is over.
"Our FVPSA funding fills in the gaps that victims would otherwise fall through," Schlater continued. "One of those gaps is the justice system, which often fails victims. For these victims all they have are FVPSA-funded advocacy, shelter and supportive services. FVPSA- funded resources may be all that's standing between a victim and going missing or being murdered."
Tribal Priorities for the HHS FVPSA Consultation to Increase Safety for Native Women
The current crisis of missing and murdered Indigenous women (MMIW) is part of a spectrum of violence Native women endure within the United States due to systemic barriers. Responding to the MMIW crisis must be multifaceted, including safe shelter and services for victims of domestic violence. In this area of need, FVPSA funding to Indian tribes plays an essential role.
In her testimony, Vice Chairwoman Schlater urged the House Committee on Education & Labor and Senate Committee on Health, Education, Labor and Pensions to reauthorize FVPSA with all the proposed enhancements. Schlater specifically called upon the Committees to:
Increase overall authorizations above $185 million to ensure greater access to shelter and supportive services;
Increase the funding for tribes to 12.5% off the top;
Dedicated authorization for tribal coalitions to provide culturally appropriate technical assistance to tribes;
Dedicated authorization for a national Indian domestic violence hotline; and
Dedicated authorizations for an Alaska Tribal Resource Center and a Native Hawaiian Resource Center on Domestic Violence to reduce disparities facing Native victims. 
At the upcoming consultation, tribal leaders must make HHS officials aware of the inadequate FVPSA funding provided by current population-based formula grants. We cannot leave our smaller tribes behind. Through open government-to-government dialogue, tribes can work together with the HHS to ensure that reauthorization of FVPSA provides all Native victims of domestic violence access to the help and support they need.
Take Action Now
---