Roe v. Wade in Danger
By Mallory Adamski, Diné, Managing Editor, Restoration Magazine
Advocates and Native organizations partner on amicus brief in Dobbs v. Jackson Women's Health Organization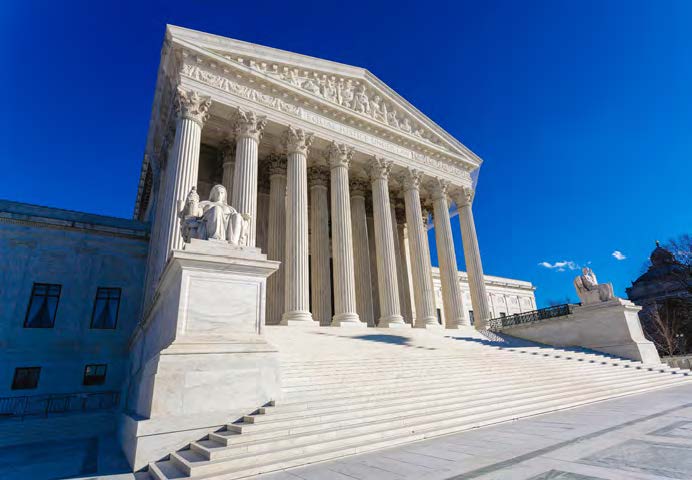 This November, the United States Supreme Court will be hearing a case, Dobbs v. Jackson Women's Health Organization, that could overturn Roe v. Wade, which upholds the constitutional right to access an abortion as part of reproductive health as a right to privacy. The state of Mississippi has filed its brief, and it calls for the complete overturn of Roe v. Wade which would allow individual states to completely ban abortion.
In response to the threat on reproductive justice and body sovereignty, an Indigenous team including Cecilia Fire Thunder, Lael Echo-Hawk, Sarah Deer, Lauren van Schilifgaarde, Abigail Echo-Hawk, Kaeli Flannery, and Elise Higgins, an abortion rights scholar who provided research assistance to the project; and Native organizations including the Native American Community Board and the National Indigenous Women's Resource Center organized to file an amicus brief in this case. They, along with 32 organizations and 225 individuals, are filing the brief on behalf of Native birthing peoples to provide the U.S. Supreme Court with written arguments about how overturning Roe v. Wade would substantially harm Native women, girls, and birthing people.
"All women have a right to body sovereignty, and this case is a threat to our sovereign rights over our bodies as women," said Lucy Simpson, Diné, Executive Director of the National Indigenous Women's Resource Center. "Conversations about reproductive rights have left out Indigenous women's voices and perspectives for far too long, and it's past time for our voices to be heard."
Native reproductive health could be uniquely impacted by Dobbs v. Jackson Women's Health Organization, because of federal obligations to provide safety and healthcare to Natives and because of devastating shortcomings to the fulfillment of that obligation that has resulted in massive harm. When the Hyde Amendment, a restriction on the use of federal dollars to fund abortion services, was challenged in 1980, Native women were not mentioned in any of the oral arguments or briefs.
The Hyde Amendment was upheld, and this is the primary reason that Natives cannot typically access abortion through the Indian Health Service today.
"Historically Indigenous women have always had the knowledge to determine the size of our families or even if we wanted to have a family, those decisions were always respected," said Charon Asetoyer, Comanche, Founder and Chief Executive Officer of the Native American Community Board." As an Indigenous woman, it is our right to have access to safe, free, and/or affordable abortions, with confidentiality and free pre- and post-counseling."
The amicus brief, titled National Indigenous Women's Resource Center-Native American Community Board-Fire Thunder, will be submitted this fall as part of the case, Dobbs v. Jackson Women's Health Organization. This case is expected to be argued before the U.S. Supreme Court in the 2021 Term.
If you have questions or further interest in this case, individuals can contact NativeAmicus2021@gmail.com. Supporters can also watch NIWRC's website for further updates at niwrc.org/news.