Family Violence and Prevention Services Act Advances Toward Reauthorization
By Paula Julian, Senior Policy Advisor, NIWRC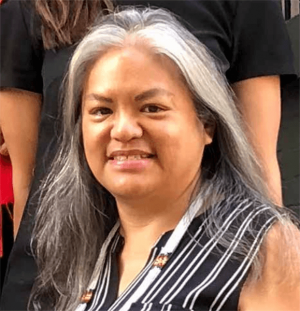 On December 12, 2019, the Senate Health, Education, Labor, and Pensions (HELP) Committee passed a package of legislation, S. 2971, inclusive of a bill to reauthorize the Family Violence Prevention and Services Act (FVPSA). The FVPSA provides critical support for shelters, coalitions, training and technical assistance centers, children's services, emergency response hotlines, and prevention initiatives. The FVPSA is the only federal grant program dedicated to domestic violence shelter and supportive services. It is the primary source of funding for these services for Indian tribes.
This past year, a coalition of national advocacy organizations worked closely with congressional staffers to draft an enhanced reauthorization of the FVPSA reflecting the diverse needs of domestic violence victims and priorities of Indian tribes and the domestic violence field. This coalition included the National Indigenous Women's Resource Center (NIWRC), Alaska Native Women's Resource Center, National Congress of American Indians, StrongHearts Native Helpline, and the Alliance of Tribal Coalitions to End Violence.
The partnership between congressional champions and the movement to protect Native women resulted in the introduction of bills to reauthorize the FVPSA in both the House and Senate. In July, Senators Bob Casey (D-PA) and Lisa Murkowski (R-AK) introduced S. 2259. In November, House Representatives Lucy McBath (D-GA), Gwen Moore (D-WI), Tom Cole (R-OK), and John Katko (R-NY) introduced a companion bill H.R. 5041. These bills, S. 2259 and H.R. 5041, expand grant programs and make many needed improvements so that more survivors have access to support and safety.
"While S. 2971 as passed by the HELP Committee makes slight improvements, S. 2259 and H.R. 5041 provide a more complete and better pathway for providing Native victims with the advocacy services so desperately needed," said Lucy Simpson, Executive Director of NIWRC. "We will continue to advocate on the importance of moving this critically needed legislation forward, ensuring that it aligns more closely with the actual needs of the victims we all aim to serve."
According to the 2018 annual survey of the National Network to End Domestic Violence, in just one day, domestic violence programs across the country were unable to meet 9,183 requests from survivors.
"Native survivors of domestic violence urgently need increased services and we welcome the Committee's vote to move the reauthorization of FVPSA forward," said Paula Julian, Senior Policy Specialist for NIWRC. "S. 2971 includes some of the important enhancements that our coalition advocated for by recognizing the role of tribal domestic violence coalitions, the StrongHearts Native Helpline a national Indian domestic violence hotline, and the Alaska Native Women's Resource Center. Our coalition will continue to work with both the Senate and the House to more closely align a final bill with the more fully enhanced provisions in S. 2259 and H.R. 5041."
"We are thankful for the recognition of the unique role that tribal coalitions play in supporting tribes and tribal organizations to address domestic violence and look forward to ongoing negotiations to secure the tribal resources so badly needed," said Dawn Stover, Executive Director of the ATCEV.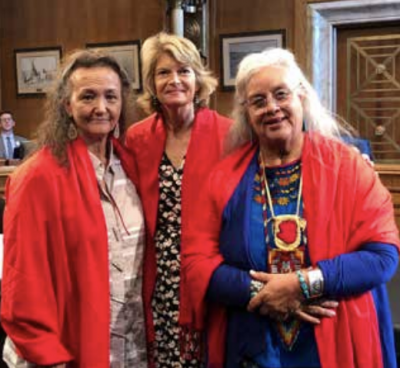 The tribal improvements in S. 2259 and H.R. 5041 reflect the needs of domestic violence victims and priorities of Indian tribes and our coalition, including but not limited to the following:
- Increasing the overall funding authorization level to address very low per-program funding levels and provide access to FVPSA funds for more tribes and programs not currently funded.
- Strengthening the capacity of Indian Tribes to exercise their sovereign authority to more fully respond to domestic violence in their communities by increasing the current 10% tribal allocation to 12.5% off the top of appropriations.
- Authorizing recognition and meaningful funding for tribal coalitions to provide Indian tribes and tribal organizations with technical assistance and training on developing responses to domestic violence.
- Authorizing recognition and funding for the currently funded Alaska Native Women's Resource Center.
- Authorizing recognition and funding for the currently funded StrongHearts Native Helpline to serve as the national Indian domestic violence hotline.
The coalition does not support the straight reauthorization of FVPSA, S. 85, introduced by Senator Chuck Grassley (R-IA), because it lacks increased support for survivors. "S. 85 falls short of our coalition's call for improvements to the law," said Lucy Simpson of the NIWRC. "Given the growing call of families and grassroots organizing against the injustice of missing and murdered Indian women, and resulting state and federal attention, the need for advocacy services for Native victims is urgent."
"Imagine: a mother in rural Alaska has fallen victim to an abusive partner, alongside her two children. The mother and her children desperately need to find a safe place to stay and recover from the abuse, but the closest shelter is nearly 100 miles away and it's already over capacity. The village they call home isn't connected to a road system and the family can't afford air fare to reach the next closest shelter. Instead, they're forced to remain in a hostile environment and the cycle of domestic violence continues. This situation may seem far-fetched to some, but unfortunately in Alaska this scenario is not unique. It is a heartbreaking reality for too many. Alaska Native women have reported rates of domestic violence up to 10 times higher than in the rest of the United States and physical assault rates up to 12 times higher. As we work to tackle these unacceptable statistics, FVPSA will help ensure victims and their children have the support they need. This is just one piece of the puzzle when it comes to addressing the issue of domestic violence and assault, but it's an incredibly important one."

-Sen. Lisa Murkowski (R-AK)
Funding Under the FVPSA 2020 Reauthorization Must Increase
While all federally recognized Indian tribes are eligible to apply for tribal FVPSA funding, unfortunately the current funding level prevents funding all the tribes. We applaud the FVPSA office for funding 134 tribal programs representing 238 Indian Tribes, yet this number must increase. Currently fewer than half of all federally recognized tribes receive FVPSA funding. The FVPSA office graphic is disturbing. "Typically, the largest number of tribes funded are in Alaska and California (between 45 to 70 tribes), followed by Nevada, Oklahoma, and Washington (13 to 23 tribes). All other states have fewer than ten tribes funded through FVPSA. To meet the need for shelter, tribal programs contract with hotels, utilize safe homes, and access nonNative shelters outside of their villages, communities, and reservations."1 Less than 50 tribal domestic violence shelters currently exist. FVPSA funding must increase to support additional Indian tribes to provide lifesaving shelter and services.
1 https://www.acf.hhs.gov/sites/default/files/fysb/fvpsa_tribaldvservices…