StrongHearts Native Helpline Exceeds 5,000 Calls from Indian Country
Created by and for Native Americans in response to the severe rates of intimate partner violence in Tribal communities, the StrongHearts Native Helpline has now received more than 5,000 calls since it opened the lines on March 6, 2017.
The helpline can be accessed anonymously by dialing 1-844-7NATIVE (762-8483), serving victim-survivors, concerned family members and friends, youth and teens, adults and elders by offering a direct, culturally- based support line available 7 a.m. to 10 p.m. Central time, 365 days a year. Callers reaching out after hours are provided with an option to connect with the National Domestic Violence Hotline (1-800-799-SAFE) by selecting option 1.
StrongHearts Native advocates—grounded in a strong understanding of Native cultures, sovereignty and traditions—are specially trained to provide callers with emotional support, crisis intervention, personalized safety planning, and a connection to a Native and Tribal service provider if needed.
"Providing a safe and confidential space for Native women and men to talk openly about the abuse experienced in their intimate relationships is crucial," said Lori Jump, Assistant Director for the StrongHearts Native Helpline. "We know many Native people hesitate to reach out for help for fear of their abusive partner finding out or because they have been failed by the system so much that they don't believe reaching out will do much of anything. This is why the StrongHearts Native Helpline exists—to validate a Native victim in their experience of intimate partner violence and support them on their journey to healing."
The mission of StrongHearts Native Helpline is to restore power to Native American people impacted by domestic violence and dating violence by weaving together a braid of safety, sovereignty and support for callers. Since March 2017, of the 485 Native victims reaching out for assistance*:
9 out of 10 needed emotional support (92%);
1 in 2 needed personalized safety planning (55%);
2 out of 5 needed domestic violence education (43%);
About 1 in 3 needed crisis de-escalation (30%).
Native advocates further provide a connection to culturally-appropriate and Tribal-based service providers to support callers in a culturally- rooted way. To date, StrongHearts has identified 257 Native providers for American Indian and Alaska Native people, and the helpline's Native advocates have made 2,124 referrals to these services for callers. 
As a collaborative project of the National Indigenous Women's Resource Center, the National Domestic Violence Hotline and the Administration on Children, Youth and Families, Family and Youth Services Bureau, U.S. Department of Health and Human Services, all helpline services are available free of charge.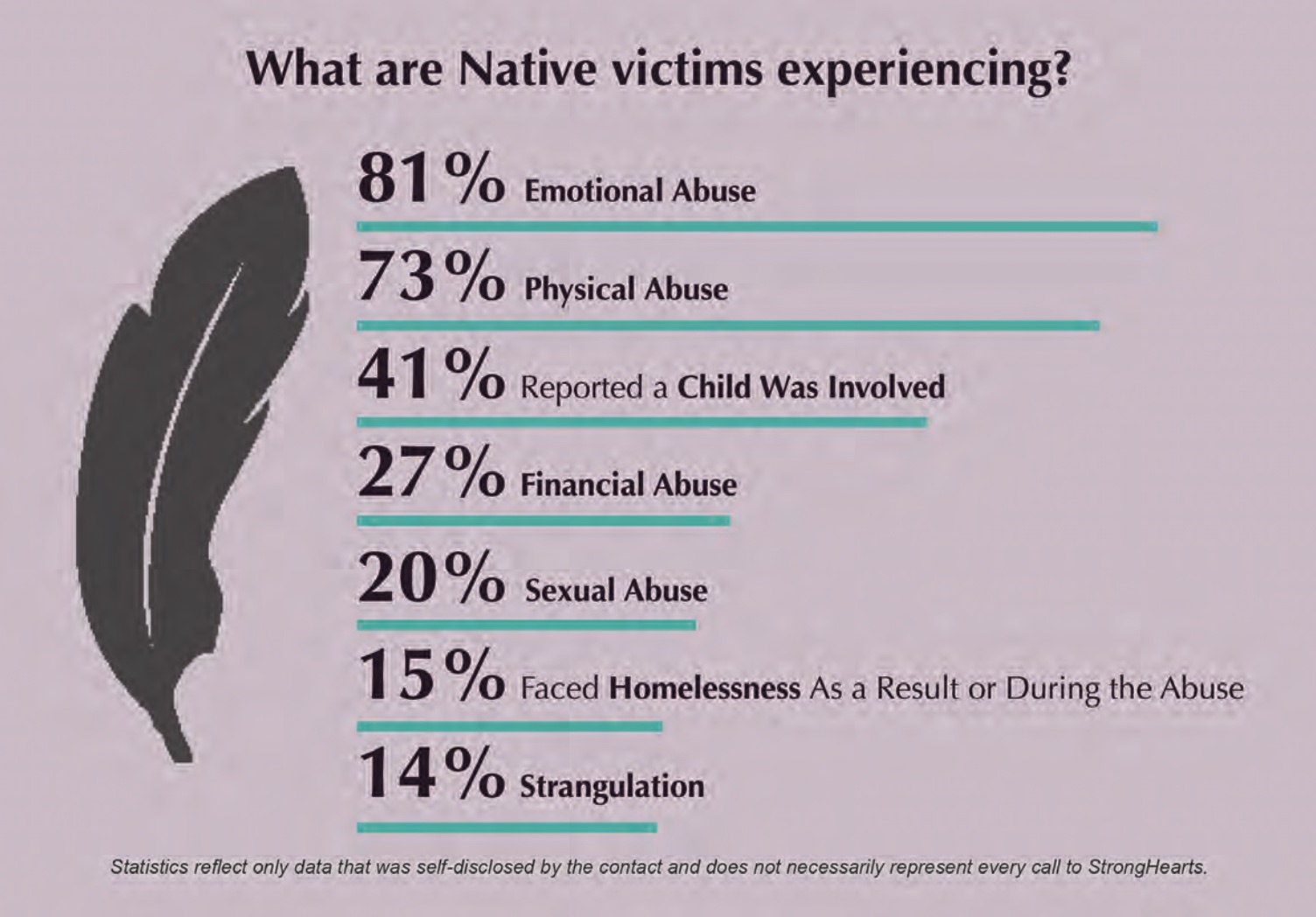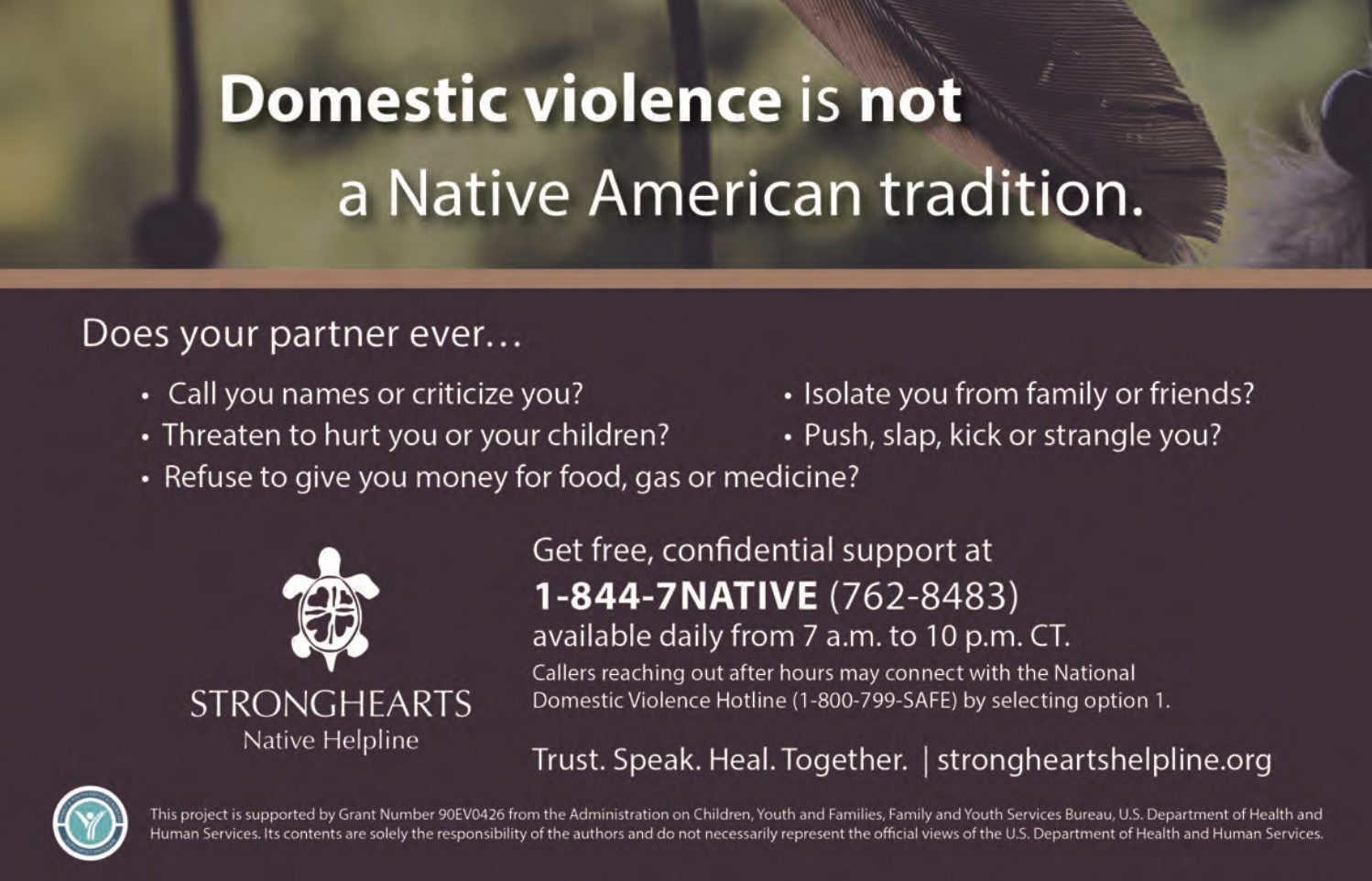 ---
*Statistics reflect only data that was self-disclosed by the contact and does not necessarily represent every call to StrongHearts.