Congratulations and Welcome Mallory Adamski New NIWRC Director of Communications and Advancement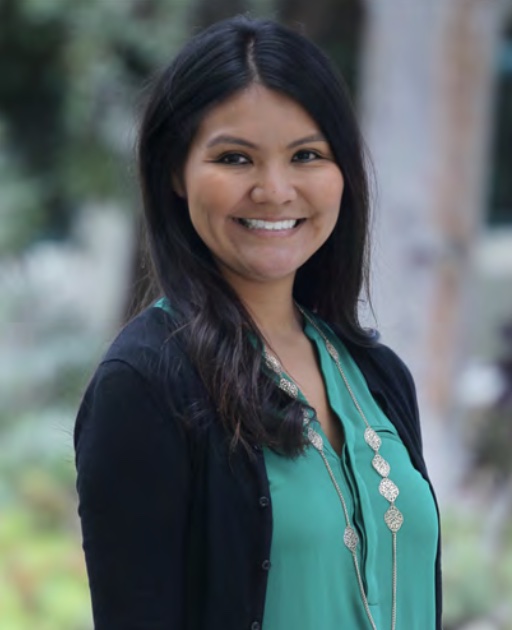 "NIWRC, welcomes Mallory Adamski, Diné (Navajo), as the organization's new Director of Communications and Advancement for the National Indigenous Women's Resource Center! Mallory brings incredible talent and experience in the communications field to her new position."—Lucy Simpson, Executive Director, NIWRC.
Mallory is of the Bitter Water Clan, born for the Near to the Water Clan, and was born in Salt Lake City, Utah. In her new role, Mallory will lead NIWRC's public awareness and education initiatives, fundraising, and advancement, as well as manage its strategic communications activities. She will also serve as managing editor of Restoration of Native Sovereignty and Safety for Native Women.
Mallory began her work with NIWRC serving as the first Communications Manager for the StrongHearts Native Helpline, where she played an important role in launching StrongHearts' brand, website, and communications. She has traveled extensively to promote the helpline and build relationships throughout Indian country and urban Native communities. In the past, Mallory served as a Communications Specialist for San Diego State University, Division of Student Affairs, developing content marketing initiatives to promote student resources on campus.
Mallory is an award-winning independent journalist and freelance writer, having produced stories on Native community health, cultures, politics and environmental issues that were published by the American Heart Association's Voices for Healthy Kids, the former Native Peoples Magazine, and the former Native Health News Alliance –a Native health news collaborative of the Native American Journalists Association.
Mallory earned an M.A. in Journalism from the Medill School of Journalism at Northwestern University in Evanston, Illinois. She also holds a B.A. in Communications-Public Relations and a minor degree in Peace and Justice Studies from Utah Valley University in Orem, Utah. She is a member of the Native American Journalists Association and is a former National Press Foundation fellow.
"It has been an incredible journey working with the StrongHearts team, and I know my communications and advancement work for NIWRC will be just as rewarding. I am excited to be a part of NIWRC's next steps forward and for the opportunity to take a closer look at how mainstream media influences public perceptions and leads to stereotypes of Native people, affecting their rights to safety and justice."— Mallory Adamski, Director of Communications and Advancement, NIWRC.