Wind River Feature Film Tackles the Subject of Missing and Murdered Native Women
By Princella RedCorn, Communications Officer, NIWRC
WARNING: Spoiler Alerts!
A dead, 18-year-old, Native American woman's frozen body is found on the Wind River Reservation. This scene is the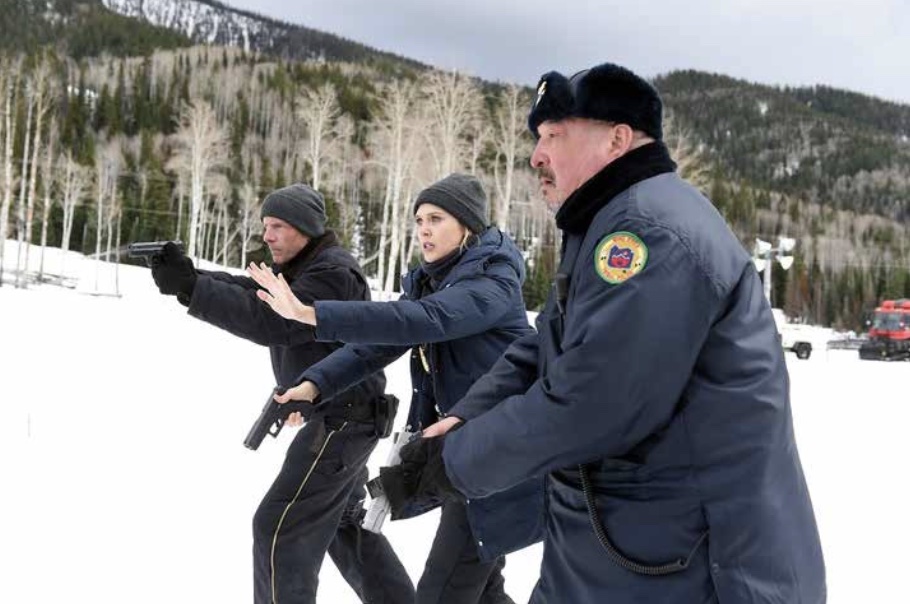 catalyst for the story in Wind River, a feature film written and directed by Taylor Sheridan. How did she get out to the middle of the forest? Where are her shoes? Who is she? Was she murdered? Watching this murder mystery unfold, with background knowledge of the Violence Against Native Women movement, is full of anticipatory dread for what lies ahead. For those in the audience with no background knowledge of the movement, Wind River raises a general awareness surrounding the issue of missing and murdered indigenous women (MMIW) and touches on the complexities that tribal law enforcement face when seeking justice for victims.
Wind River hit theaters nationwide in early August of 2017. The storytelling is beautifully mastered, highly suspenseful, and classified as a thriller/murder mystery genre. While Wind River does raise awareness of relevant issues facing tribal communities, at its core, the story is about a non-Native man coming to terms with his own missing and murdered Native daughter. Actor Jeremy Renner plays Cory Lambert, a veteran game tracker for the Fish and Wildlife Service. Lambert is separated from his Native wife Wilma, played by actress Julia Jones, after the mysterious death of their own teenage daughter years back.
In the opening of the film, Lambert finds Natalie, the dead Native woman, played by Kelsey Asbille Chow, as a part of his job tracking game in the wild. Actress Elizabeth Olsen plays Jane Banner, a young FBI agent sent to investigate the woman's death, who is clueless to the ways of an Indian reservation, tribal people, or any of the issues involved. In reality, U.S. Attorneys often decline to prosecute Indian Country crimes. Having both Lambert and Banner, non-Native characters, as the film's main characters, helps a non-Native audience relate and care about the story and "enter" the reservation, as complex issues are drawn out and briefly explained in the guise of unassuming entertainment. The film is a great educational tool to get a general audience interested in the issue of MMIW, but needs more context and open dialogue, post- viewing, to fully understand the issues that were raised in the film as well as learn about what positive solutions are happening.
As Lambert and Banner investigate Natalie's disappearance and death, the jurisdictional maze of tribal, state, and federal law enforcement begins to appear. In the morgue scene, the coroner describes Natalie's cause of death to Agent Banner. It's similar to watching a crime scene investigation (CSI) TV show, and then it hits; this is a Native woman they are describing and this kind of scene happens in real life. Natalie's cause of death is explained to be from exposure to natural elements and she has also been raped. Agent Banner explains if Natalie died from exposure then she, as an FBI agent, can no longer take on the case. Banner can only investigate as an FBI agent if Natalie had been murdered.
After following the clues, it is revealed that Natalie had a non- Native boyfriend who happened to work at an oil-drilling rig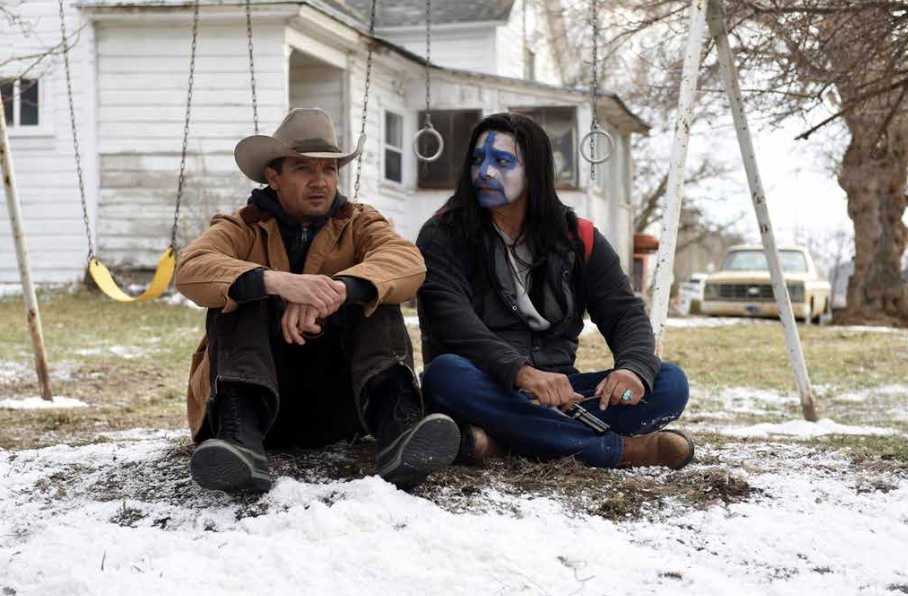 near the reservation. The mention of an oil rig raises a red flag for those familiar with violence against Natives and the national movement to end such violence. Natural resource extraction sites, on or near reservations, is a common hot spot for increased activities of abuse and sexual violence toward Native women and Native youth. Referred to as "man camps," these temporary dwelling communities house short- term workers, with high-paying wages.
It is at the oil rig man camp on the Wind River Reservation that a jurisdictional boundary war takes center stage in the film. Tribal police, state police, and oil rig workers all come to a standstill, guns drawn, pointing towards one another, in an all-too-real power struggle for authority. The tribal police are disrespected and brushed off as not having any power/jurisdiction to dictate orders to the oil rig workers, who point out that they are on leased land, not tribal land, meaning they do not have jurisdiction. Agent Banner herself calms the tense situation, by waving her FBI badge, beating jurisdiction of all involved, and demanding access to the man camps. This theme of struggle for power and control is present in the next scene, as the mystery of Natalie's death is revealed.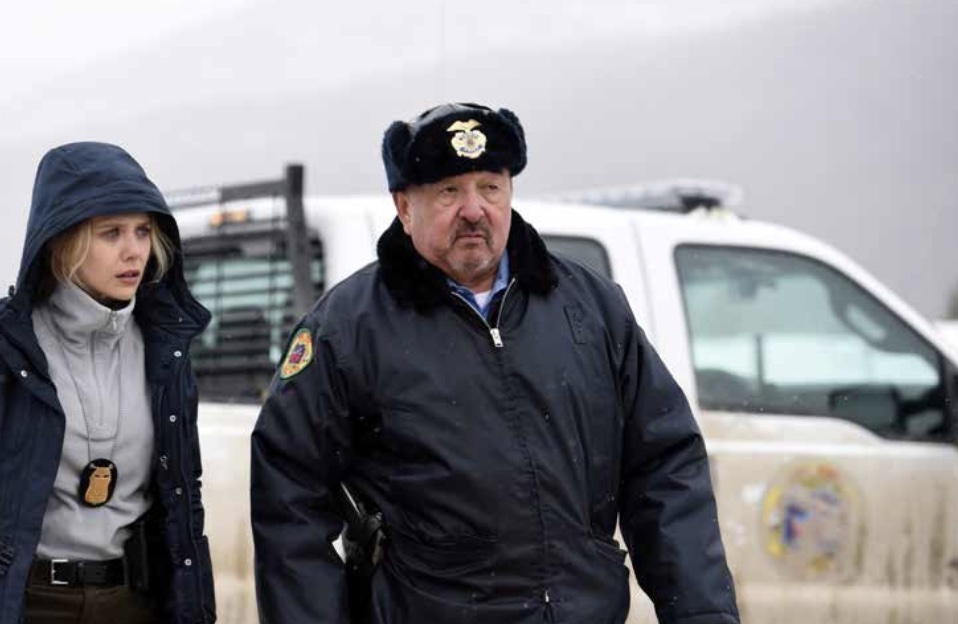 Agent Banner is granted access to the living quarters of oil rig workers and the power of writer and director Sheridan's storytelling is revealed. Take note at this point in the film, current victims and survivors of rape and sexual assault could become re- traumatized. A young and beautiful Natalie stands at the door to the living quarters, paying a surprise visit to her boyfriend Matt, played by actor Jon Bernthal. There are gut checks and heart-wrenching moments as events leading to Natalie's rape and her ultimate death unfold on screen. The danger of the man camps comes full force as the men begin attacking one another, in utter lawlessness. It is important to include here the foundational understanding that national experts agree upon—that power and control is at the root of sexual assault and domestic violence. The rape scene perfectly exemplifies this.
The rape of a Native woman on screen is unbearable to watch. Was it necessary to show? No, if used only for pure entertainment purposes. Sure it can render uncomfortable emotions in the audience, but do the violent realities lived by Native women and children really sink in? Does it create impact and call to action on the audience besides pure entertainment? And yes, it is a necessary evil to show, if taking into account the wide scope of the potential audience who will watch this film and see an entertaining entryway into the issues, and if the film succeeds at holding a mirror up to perpetrators of violence and to citizens of a country that has had a policy of genocide of Native people and culture. At best, the audience walks away from this film informed and ready to make decisions to help end violence against Native women by helping to protect our women, respect and empower tribal sovereignty, and equip and build the capacity of our tribal police with resources necessary to ensure justice.
The rape scene manifests the uncomfortable reality of sexual assaults that Native women and youth have endured at substantially higher rates than any other minority group across the United States. As the National Indigenous Women's Resource Center has stated from various reports, one in three Native women will be raped in their lifetime, and three in five will be physically assaulted. Native women are more than twice as likely to be stalked than other women and, even worse, Native women are being murdered at a rate ten times the national average. Sheridan the writer and director has stated, "It (tribal reservation) is a place where addiction and murder kills more than cancer, and rape is considered a rite of passage for girls on the cusp of womanhood. No place in North America has changed less in the past century, and no place in America has suffered more from the changes that have taken place."
The film ends with vigilant form of justice served by Lambert. In reality, majority of the missing and murdered cases of Native women often go unresolved and uninvestigated, similar to the backlog of untested rape kits in the nation. This is the bleak and depressing reality. The ending scene states, "While missing person statistics are complied for every other demographic, none exist for Native American women. No one knows how many are missing." People need to have stories to relate to and humanize any issue. Wind River successfully humanizes missing and murdered Native women and the challenges of protecting and seeking justice for them. Missing from this narrative is the heart and healing power of Native women's voice, the tireless, all-inclusive, and solution-driven work. This side of the story is ready to be addressed in future stories from and by Native women writers and directors who can materialize their voice, vision, and truth on film.
Culture is at the core of who we are and Native women are at the forefront, seeking justice through inclusive and healing ways such as engaging men, prayer circles, traditional healing practices and ceremonies, and relying on traditional Native culture for strength, healing, and resilience in the uphill battle for respect and treating women as sacred. Perpetrators of sexual and domestic violence, Native and non-Native, deserve accountability for their actions. Victims deserve justice, legally and culturally. Survivors deserve healing and support.
WATCH: Wind River trailer at http://imdb.to/2h1da1P