Rainbow of Truth, Respect Is Traditional, Violence Is Not by Wendy Schlater
By Wendy Schlater, Program Director, La Jolla Band of Luiseno Indians Avellaka Program
As post-VAWA generations come of age, many understand and much work remains to reach across all populations including same-sex relationships. The Lesbian, Gay, Bisexual, Transgendered, or Queer peoples, often referred to as LGBTQ or Two-Spirit, were historically and continue today as organic members of tribal communities fulfilling essential tribal roles and responsibilities. Our movement's tribal legislative victories are of historic significance and must continue to reach all Indian nations and in this context, we as a national indigenous movement must also recognize the impact of the legal attacks on LGBTQ or Two-Spirit people.
Fortunately, the frightening efforts to amend state laws to criminalize LGBTQ relatives do not reach into tribal law. Unfortunately, these efforts as cultural attacks reach across all borders threatening the safety and lives of LGBTQ tribal relatives. Recognizing these state legal attacks have a national impact discussion of the need to stand with LGBTQ tribal relatives is an important one for our movement across tribal communities. For tribal peoples, this discussion must acknowledge current legal barriers imposed upon the jurisdiction of Indian tribes impact LGBTQ/Two-Spirit people living on reservations. Specifically, the rights of Native LGBTQ/ Two-Spirit people to equality, justice, and protection as citizens of Indian nations.
The national movement to increase safety of Native women has a role in reclaiming safety and security for Native LGBTQ/Two-Spirit people by raising awareness, and increasing intervention and, prevention efforts. Increasing safety and strengthening tribal sovereignty is linked to understanding the incredible effects of colonization that has disrupted our cultural customs and traditions that as Native people, respects all life. Within many tribes, our indigenous creation legends have examples of acknowledging LGBTQ folks and holding safe space, honor, and respect within our societies, clans, and moieties for Native LGBTQ/Two- Spirit people.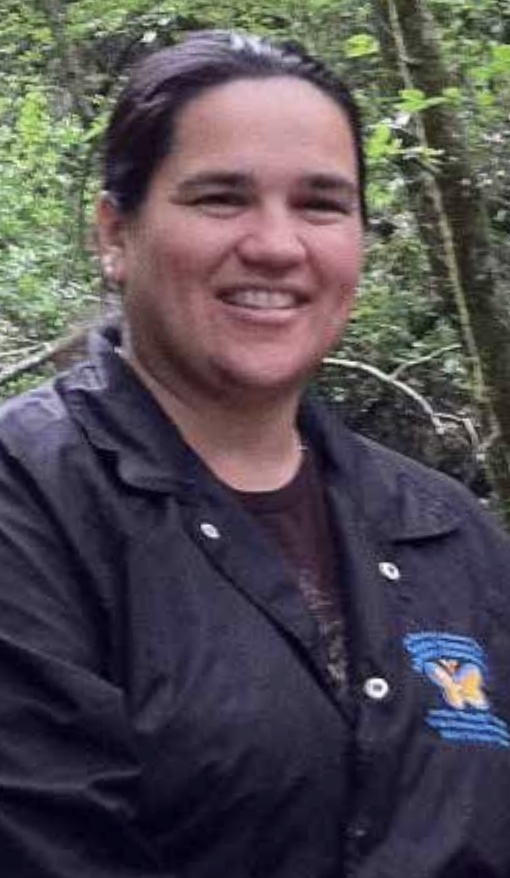 "We understand our roles and responsibilities to our tribal nations today and traditionally over time. Thus, it is shortsighted and narrow to seek only legal protections for Native LGBTQ peoples. We seek restoration of respect for our traditional sacred roles as honored members of our tribal nations."
—Wendy Schlater
Indigenous Cultures of Respect
Rooted in deep traditions and distinct ways of life, tribal nations are defined by indigenous peoples, places, cultures, and governance. When we as indigenous people practice our tribal values and teachings of "Respect All Life," we are demonstrating cultural beliefs and value systems of governance that has existed long before colonization and predates the U.S. Constitution. Generally speaking, we as indigenous people understood it was not in the tribes' best interest, nor did it align with our spiritual and cultural beliefs, to be disrespectful to community members, family, animals, land, and water. This included community members that identified as Native LGBTQ/Two-Spirit people.
Most tribes embraced the powerful and definitive involvement of women within tribal governments, often looking to women for important and overall community decision-making. For centuries prior to colonization, there were times of intentional unified peace across neighboring tribes, in which we conducted and organized nation-to-nation treaty-making. Societies were constructed within tribes that affirmed and enforced positive roles for all community members. As in pre-colonial times, tribes continue to demonstrate self-determination, self-governance, and tribal sovereignty.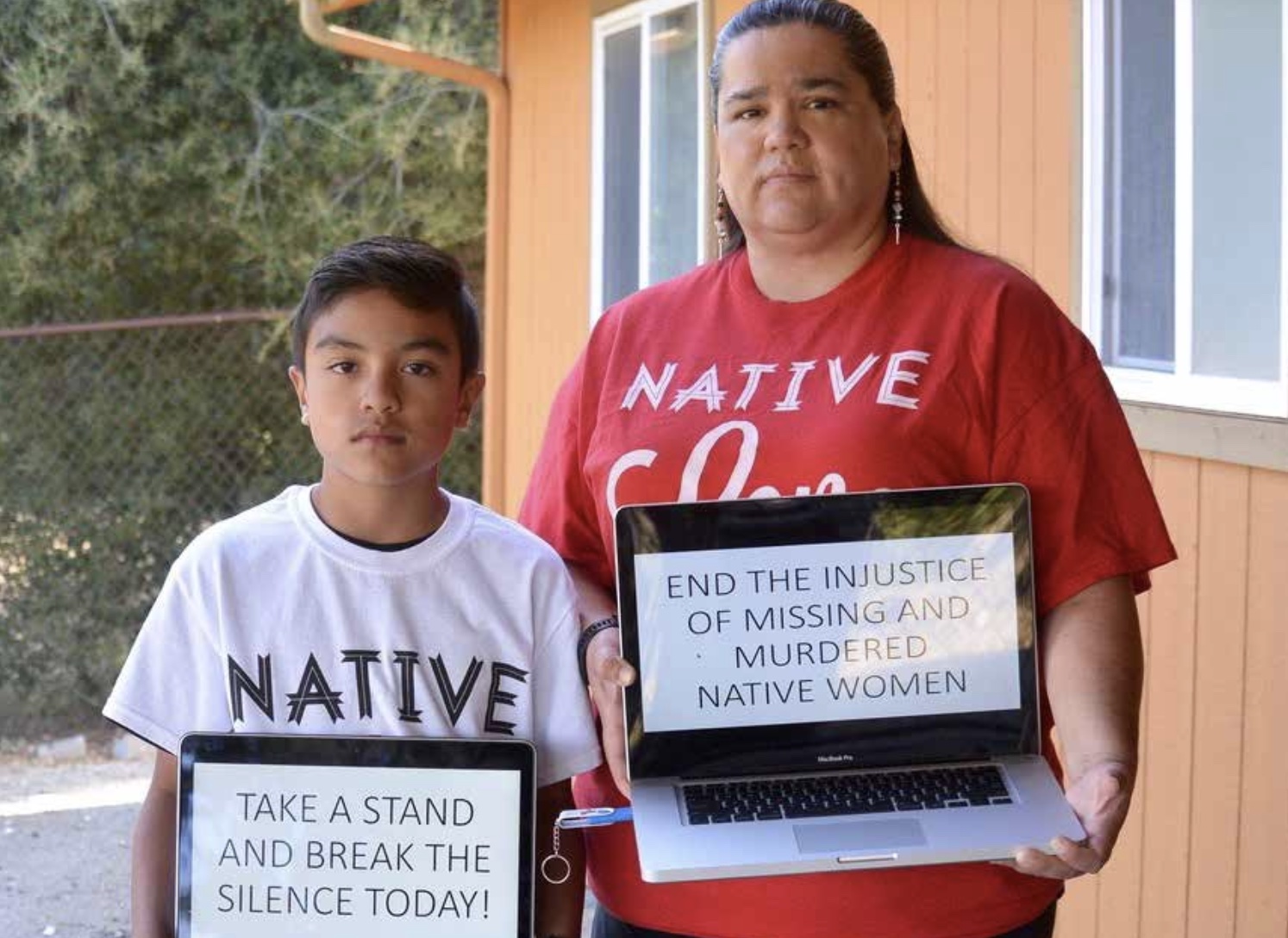 A Historical Indigenous View
Within Native cultural traditions, it was understood and often embraced, those with varying sexual orientations and-or gender expressions occupied a social and spiritual position somewhere in between male and female. These individuals could walk in both male and female worlds without community preoccupations of binary views. They had the ability to "see" from multiple points of view, and communicate fluidly between worlds. In many tribes, this was considered sacred, special, and they were often considered teachers and those from which to seek advice.
Early explorers were unable to understand why "those" people (Native LGBTQ/Two-Spirit) were often held in high esteem within the community. Some of the early explorers and missionaries referred to them as Berdache, reflecting the European religious crusades from centuries earlier. The term Berdache refers to male cross-dressing slaves kept for sexual purposes in ancient Persian society.
Like many Native communities, the Native Californian communities of the San Francisco Bay area recognize additional third and fourth genders. These individuals were distinguished from other men and women by wearing clothing, having mannerisms, and doing work associated with the gender different from their sex at birth. 
Additionally, individuals with varying sexual orientations and gender expression in some California tribes had special responsibilities as healers, shamans, and undertakers. However, Spanish-colonial religious doctrine, military regulations, and civilian laws only recognized two genders and condemned those who identified outside of those identities (whom the colonists called "joyas" and "amazonas"), and referred to them as sodomites.
Organizing a National Movement to Increase Safety
The national movement for the safety of Native women has and continues to win victories to protect Native women and strengthen sovereignty. By doing so, our movement strengthens respect for all Native peoples and Indian nations. Inclusive within this movement are LGBTQ relatives who play a multitude of roles from advocacy, program directors, to tribal leadership and so many more. Looking toward the future, this organic relationship not only serves our national movement but offers many lessons to our non-Native allies.
About Wendy Schlater
Wendy Schlater is an enrolled member of the La Jolla Band of Luiseño Indians. Wendy was born, raised, and lives on the La Jolla Indian Reservation in the Palomar Mountain range located in northern San Diego County. Wendy has served her tribe in several capacities, including being the youngest Tribal Chairwoman. Currently, she serves as Program Director of La Jolla's Avellaka Program addressing safety for Native women on her reservation. In this capacity, she led the La Jolla Native Women's Advisory Committee to organize the first annual Inter-Tribal Sexual Assault Awareness Walk in 2010, which continues today traveling to different Tribal Reservations and is on its 9th year. The walk has more than 2,000 plus participants, an activity that helps Tribal communities gain awareness about the epidemic of violence against Native women in their community. Wendy is also a member of the San Diego County Sexual Assault Response Team Committee and a Tribal Subcommittee member of the Violence Against Women Act Committee. She has experience serving as an on-call sexual assault advocate for the rape crisis center in San Diego County and a victim advocate for the Peace Between Partners Program at the local Indian Health Council. The National Indigenous Women's Resource Center is honored to have Wendy serve as the Treasurer of NIWRC's Board of Directors. Watch Wendy at www.youtube.com/watch?v=HFUM3ZkRUj8.
---
The Meanings of Common Terms
According to the Human Rights Campaign many Americans refrain from talking about sexual orientation and gender expression identity because it feels taboo, or because they're afraid of saying the wrong thing. The following glossary was written to help give people the words and meanings to help make conversations easier and more comfortable.
LGBTQ | An acronym for "lesbian, gay, bisexual, transgender and queer.
Lesbian | A woman who is emotionally, romantically, or sexually attracted to other women.
Gay | A person who is emotionally, romantically, or sexually attracted to members of the same gender.
Bisexual | A person emotionally, romantically, or sexually attracted to more than one sex, gender or gender identity though not necessarily simultaneously, in the same way or to the same degree.
Transgender | An umbrella term for people whose gender identity and/or expression is different from cultural expectations based on the sex they were assigned at birth. Being transgender does not imply any specific sexual orientation. Therefore, transgender people may identify as straight, gay, lesbian, bisexual, etc.
Queer | A term people often use to express fluid identities and orientations. Often used interchangeably with "LGBTQ."
For more information visit www.hrc.org/resources/glossary-of-terms, www.ucdmc.ucdavis.edu/lgbtq-council/lgbtq_training.html and www.nwnetwork.org/youth-programs-and-activities