Lives Lost in Alaska Demonstrate the Inequalities to Families in Investigations in PL 280 States
By Michelle Demmert, Assistant Professor, University of Alaska Fairbanks and Law and Policy Director, Alaska Native Women's Resource Center, Tlingit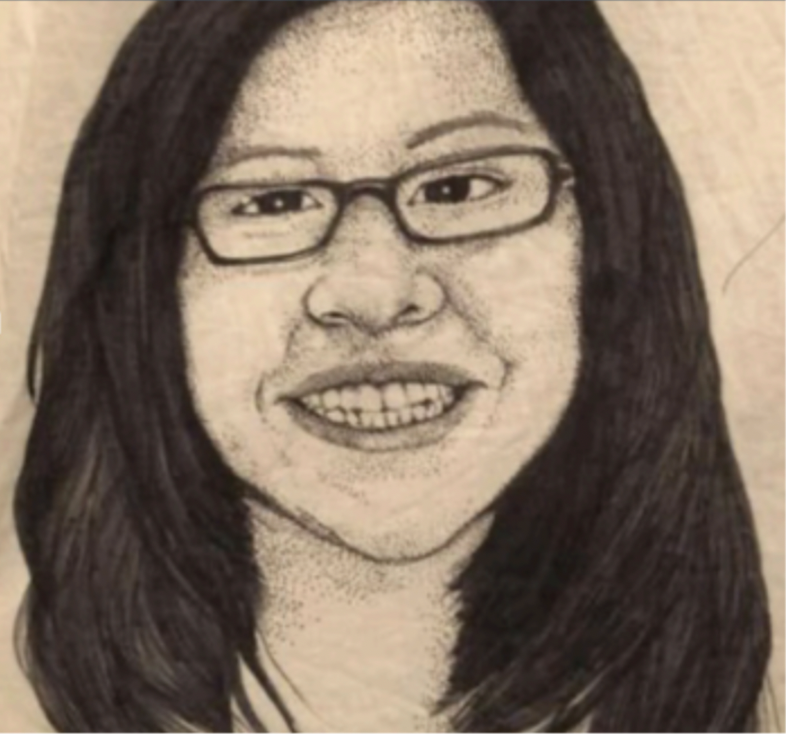 An Honoring Totem Raised for One Victim, and Resolution Demanded for Another
The day was overcast and calm. As the ceremony unfolded and the crowd convened, eagles flew overhead as if knowing their clan sister's life would be honored on this day.  The ceremony opened with prayers, remembrances, and an explanation of the totem by the carver and ended with singing and dancing to recognize the life of Judylee Guthrie.  The carver, Tony Christianson, explained the story on the totem, with the front of the totem representing Judylee and her clan, Eagle, and the symbolism of the missing and murdered indigenous women (MMIW) crisis that has taken far too many of our young women. The red handprint faces upwards and could be described as equaling justice.  The back of the 8-foot totem shows another woman's face that is masked with beads, with red handprints facing downward symbolizing the many lives lost who have not seen justice. Francille Turpin's case is one such life lost without any formal closure and without someone being held accountable for her death, despite systems that have been put in place to help find justice.  
The story is far too common—two lives lost in a small Alaska Native community, Klawock, Alaska. Judylee Guthrie was 28 in 2016 when her life tragically ended at the hands of a convicted murderer, Albert Macasaet III.  Within the same small town located in Southeast, Alaska, Francille Turpin was 37 in 2018, when her life ended at what was described as "foul play." To this day, no one has been held responsible. Both lives were filled with meaning and are mourned by those that loved them. Of these two deaths, one family has what can be described as closure while the other family continues to work towards a resolution and answers.  
Judylee Guthrie was a devoted mother of two who worked at the Boys and Girls Club in Klawock. She was also a daughter, granddaughter and niece, committed to her family, her culture, and her community. Judylee went missing one night and her body was found in a wooded area near Klawock on July 31, 2016. Macasaet, the sole suspect, initially resisted arrest and held hostage two adults and three children (two of which were his own) during a 10-hour standoff. He eventually surrendered and was taken to the hospital for a possible drug overdose. Three years later, Macasaet was convicted and sentenced to the maximum sentence of 99 years because the court found that he had shown "no remorse" for killing Judylee by strangulation.  
The family of Judylee was able to see a measure of justice accomplished. To honor Judylee's life, they, along with Helping Ourselves Prevent Emergencies (HOPE), commissioned a memorial totem from Haida Carver Christianson. The Na'ah Illahee Fund and Sealaska provided funding for the totem and memorial. On July 31, 2022—6 years after Judylee's death—the totem was raised along the entrance to the location of where her body was found.  
For Judylee's family and community, there were many tears shed and stories told. The family participated in traditional dancing designed to help heal the family and release the grief of many years. The community embraced this ceremony, which ended with food and informal sharing. Linda and Gordon Guthrie, parents of Judylee, looked exhausted and relieved to have this ceremony honoring the life of their sweet daughter. An ending with answers and resolution.
 


Not more than two miles away was the family of Francille Turpin, still waiting for answers and resolution for the death of their beloved mother, daughter, niece, friend, and granddaughter. Francille Turpin, who was found unresponsive and airlifted to Harborview Hospital in Seattle, Washington, died 10 days later. Her death highlights the problems that numerous Indigenous families across Alaska and the United States encounter when a Native woman's life is tragically and violently lost. While law enforcement found the circumstances of her injuries suspicious, the death certificate lists the manner of death as "undetermined." Deaths are defined as either natural or unnatural; with unnatural being defined as an accident, homicide, or suicide. If no conclusion can be established, the death is deemed "undetermined." The family was told she had severe injuries and the death certificate lists numerous injuries that are unexplained, yet no conclusive manner of death could be provided. Why did she die; how did she die; will someone be held accountable? These questions remain unanswered. 
Francille's family, searching for answers, was put in touch with the MMIP Coordinator in the U.S. Attorney's office in Anchorage, who put them in touch with the cold case unit of the Bureau of Indian Affairs (BIA). The MMIP coordinator's goal is to work with federal, Tribal, state, and local agencies to develop common protocols and procedures for responding to reports of missing or murdered indigenous people. In November 2019, U.S. Attorney William Barr announced the Murdered and Missing Indigenous Person Initiative and the Alaska U.S. Attorney's office hired a coordinator who could lead the initiative in all 229 Tribal communities in Alaska. As part of this process, the BIA's Office of Justice Services (OJS) brought on a BIA/OJS Missing & Murdered Unit (MMU) investigator for the state of Alaska. In states such as Alaska, defined as a P.L. 83-280 (PL 280) state, (i.e., the federal government has transferred its jurisdiction to the state government), when a Native American/Alaska Native victim dies unnaturally, the MMU investigator can "offer" federal technical assistance to investigations. However, the catch is, they can only "offer" assistance upon an "official request" by local or Tribal "law enforcement." At the urging of Francille's family, the MMU investigator "offered" his review and assistance to the Klawock City Police. However, this offer was politely declined; the explanation provided by the MMU investigator informed the family:
"I provided my contact information and offered my assistance to the Klawock Police Department. As I explained … Alaska is a Public Law 280 state in which I do not have federal jurisdiction. I operate under the authority of an Alaska State Troopers Special Commission. What this means, in short, is that a request from the investigating agency needs to be made for me to assist. At this point the Klawock Police Department has not requested my assistance.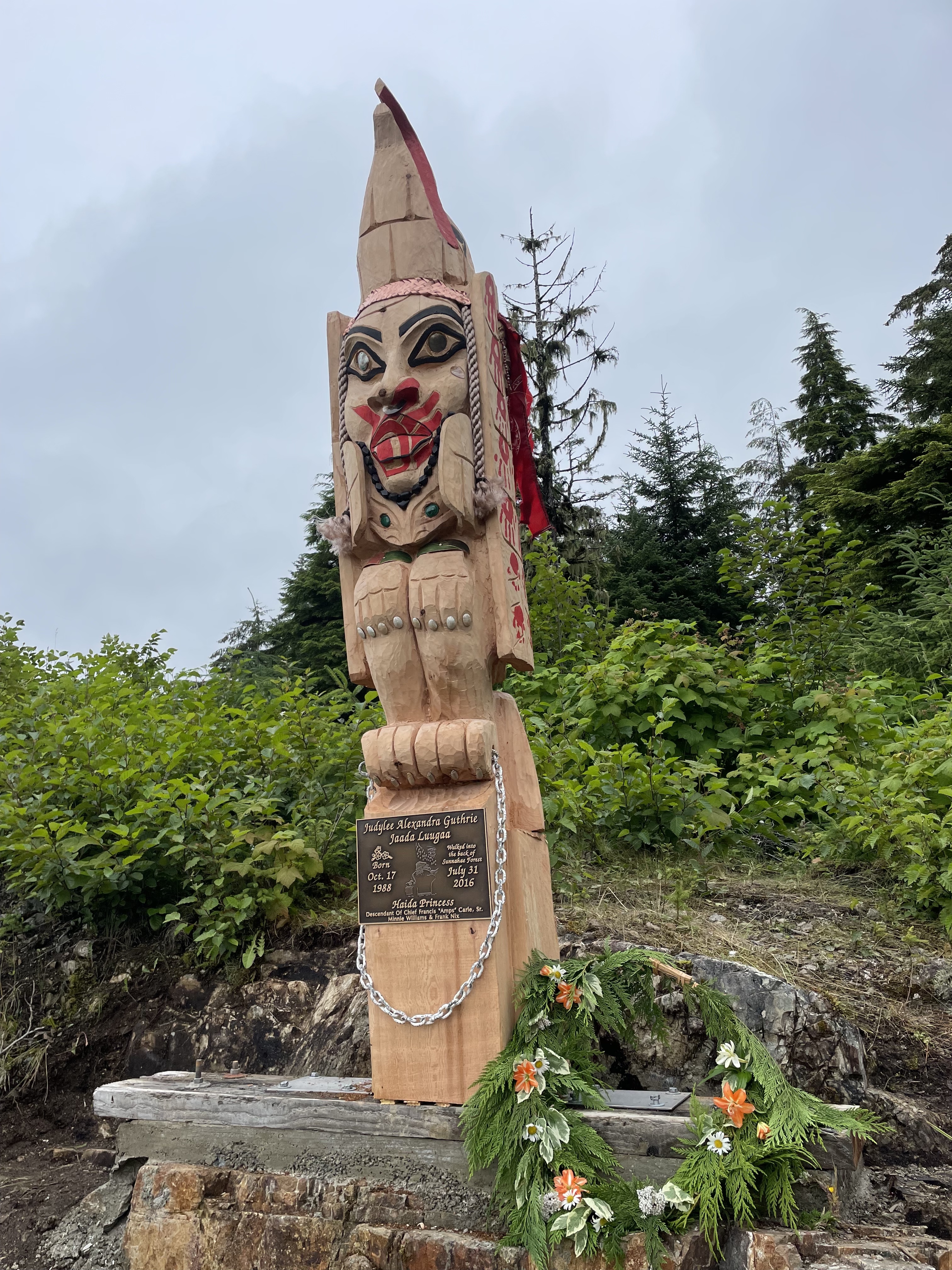 Given the status of the case and investigation, it appears there is not an investigative function the Bureau of Indian Affairs, Missing and Murdered Unit would be able to provide that would further the case as I was told the completed case is with the prosecutor's office."
No resolution and yet another question unanswered. Where can this family turn to for help?
Reportedly, the local law enforcement has provided the file to the local prosecutor and more than 4 years later, Francille's family is still left without resolution. Herein lies a problem. Savanna's Act, signed into law in 2019, was named in honor of Savanna LaFontaine-Greywind, a 22-year old pregnant citizen of the Spirit Lake Nation in North Dakota who was viciously murdered in August 2017. The Act aims to improve Missing and Murdered Indigenous Women data collection and access and directs the Department of Justice to review, revise, and develop law enforcement and justice protocols to address missing and murdered Indigenous peoples. As mentioned, the law requires the Department of Justice to have training for Tribal, state, and federal law enforcement officers to cooperate to establish investigative and data collection protocols. However, to access the specialized protocols and enhanced investigations, only a "law enforcement" agency can make the request for assistance. Most Tribal communities lack Tribal law enforcement and do not meet the requirements for additional assistance. How can Alaska Tribes benefit from the heightened level of investigations called for in the recent MMIP federal legislation?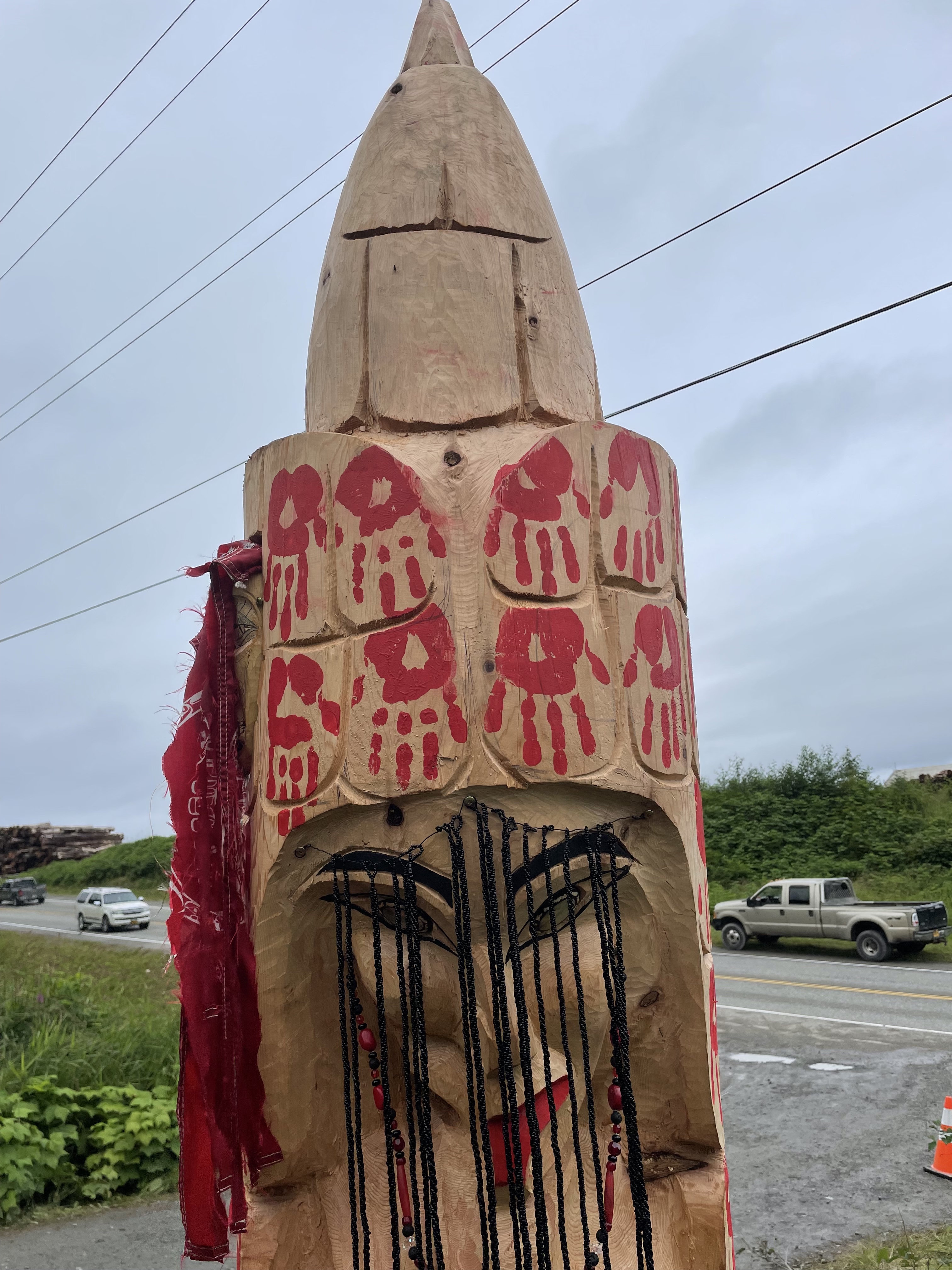 As has been reported previously, the Violence Policy Center reports that Alaska is ranked first among states with the highest homicide rates of women by men. Alaska  is the most violent state in the nation, with Anchorage as one of the most violent cities within the Union. The Seattle-based Urban Indian Health Institute reports that Alaska is among the top ten states with the highest number of missing and murdered Native Americans and Alaska Natives. Why has the state of Alaska not required cooperation with the measures envisioned in Savanna's Act?  
While this article is designed to focus on the beautiful, traditional healing ceremony held on July 31, 2022, in memory of Judylee Guthrie, it would not be authentic in this close-knit Tlingit community, without mentioning the unresolved suspicious death of Francille Turpin, a beautiful mother of eight. To this day one death and a murderer have been held accountable, and another unnatural death goes unexplained, leaving the family with many unanswered questions and unresolved grief. While we are grateful for the justice for Judylee Guthrie, justice for Francille Turpin is still needed.