Celebrating NIWRC's Growth and New Staff
By Liane Pippin, Cherokee Nation, Communications Specialist, NIWRC
The past year brought growth and opportunity for the National Indigenous Women's Resource Center to expand its staff, continuing our efforts to offer culturally based technical assistance and training, advocacy, and programmatic and policy development for Tribes and grassroots advocates. With gratitude, we welcome Cassandra Roy, Julie Weddell, Marquel Musgrave, and Heather Bruegl. This growth results from the consistent work of our dedicated staff. Let us celebrate each other, and all that led us here.
---
Cassandra Roy is a member of the White Earth Band of Ojibwe, based in St. Paul, Minnesota. She is passionate about uplifting Indigenous voices and communities, working collaboratively to ensure healing, safety, and sovereignty in all Indigenous communities within and outside of the United States. Previously, she worked as a Communications Coordinator with StrongHearts Native Helpline, a national domestic violence, dating violence, and sexual violence helpline, culturally specific for Native Americans and Alaska Natives.
"As a Data Specialist for the National Indigenous Women's Resource Center, I hope to work collaboratively with the team to optimize database workflows." —Cassandra Roy, Ojibwe, Data Specialist, NIWRC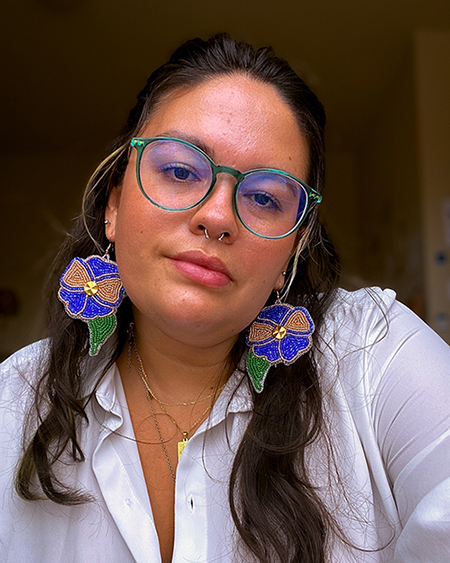 Cassandra is currently pursuing her degree in psychology with the intention of gaining her Master of Social Work (MSW) while specializing in the healing of Indigenous communities.
---
Julie Weddell is Ihanktonwan Dakota, residing on the Yankton Sioux reservation in southeast South Dakota. After graduating high school from Marty Indian School, she received her BA from Augustana College (Sioux Falls, SD) and her Juris Doctorate from the University of South Dakota School of Law. Julie practiced Tribal law and established the Yankton Sioux Tribal Court in 1994, then moved to the Human Resources Department in 2002.
"As a survivor of domestic violence and a lifelong proponent of women's and Indigenous rights, I'm excited to bring my expertise to the National Indigenous Women's Resource Center and to be a part of an organization that truly makes a difference in the lives of Indigenous women across Indian Country."  —Julie Weddell, Ihanktonwan Dakota, Human Resources Manager, NIWRC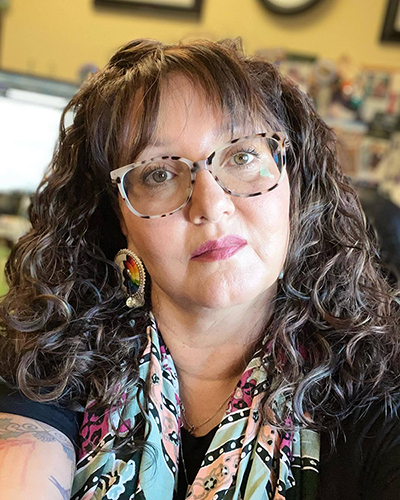 ---
Marquel Musgrave (they/she) is a mother, auntie, and Tribal citizen of Nanbé Owingeh (the Pueblo of Nambe). She joins the National Indigenous Women's Resource Center as the COVIDTA Specialist after dedicating the last two years as the Membership and Communications Director at the Coalition to Stop Violence Against Native Women (CSVANW). During their time at CSVANW, Marquel had the honor of being a member of the core work group that organized to pass the Indian Family Protection Act, effectively codifying the federal ICWA protections in the state of New Mexico.
"We know the decisions we make now ripple through time and impact future generations and we have the opportunity in this time to create and restore systems centered in health, balance and equity. I feel called to this role and am excited to support our Tribal Nations, Tribal coalitions, advocates and survivors in resource sharing to contribute to the collective health and wellness of our Nations." —Marquel Musgrave, Nanbé Owingeh, COVID TA Specialist, NIWRC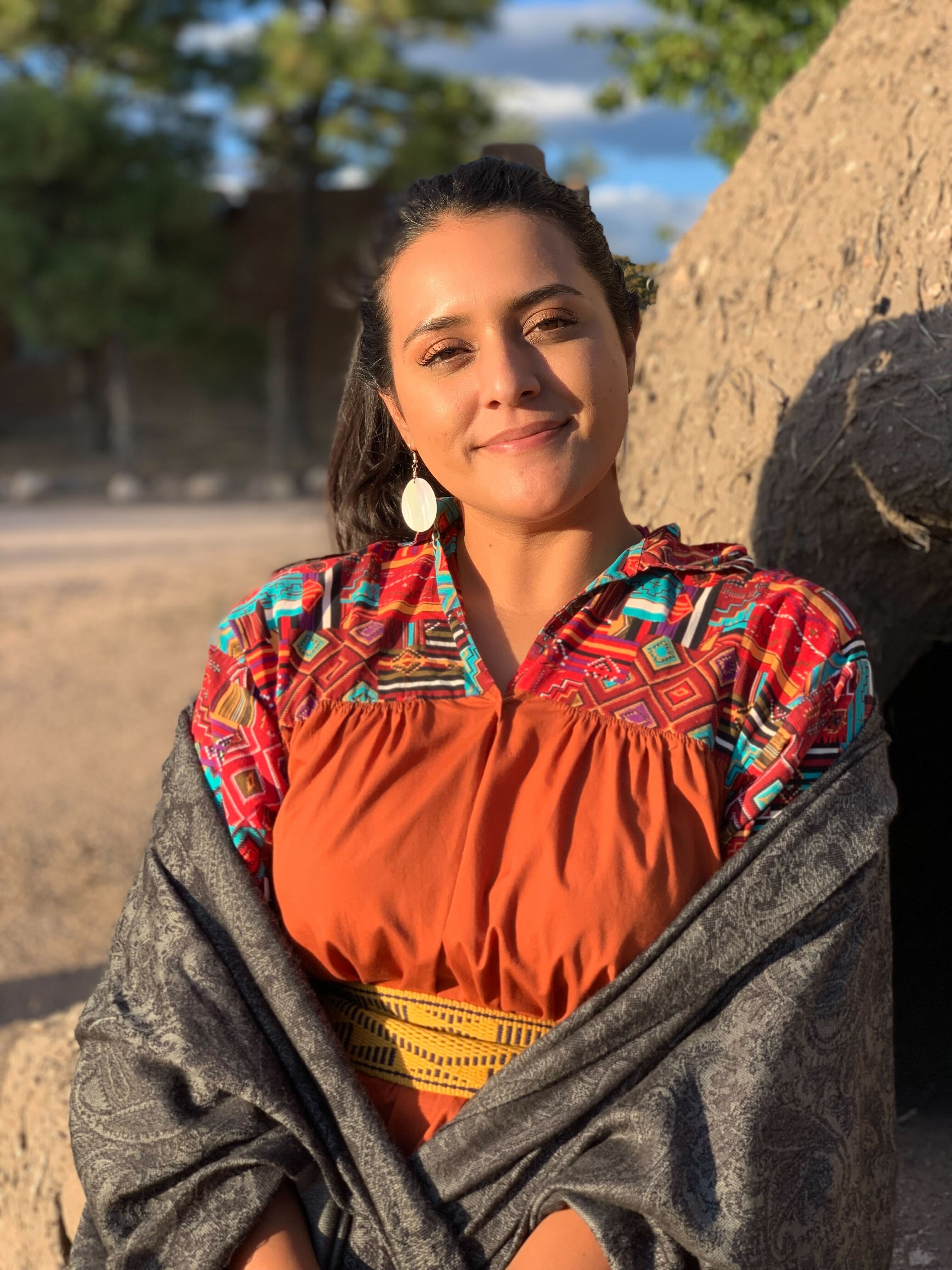 Marquel's recent advocacy work focused on mutual aid projects, clean indoor air mitigation, and disability justice to support the collective and long-term health of Tribal communities in the southwest region during the COVID-19 pandemic and ongoing climate crisis.
---
Heather Bruegl is a citizen of the Oneida Nation of Wisconsin and a first-line descendent of the Stockbridge Munsee. She is a graduate of Madonna University in Michigan and holds a Bachelor of Arts and Master of Arts in U.S. History. Her research comprises numerous topics related to American history, legacies of colonization, and Indigeneity, including the history of American Boarding Schools, and Missing and Murdered Indigenous Women. She has been invited to share her research on Native American history, including policy and activism for such institutions as the Tate and the Brooklyn Public Library. Heather opened and spoke at the Women's March Anniversary in Michigan, in 2018, and at the first Indigenous Peoples' March in Washington, D.C., in 2019. From 2019-2021, Heather spoke at the Crazy Horse Memorial and Museum in South Dakota.
"Being a historian by training, I have been able to see all through history how the violence of colonization has led to the violence that we see today. I am honored to be able to continue the work of those who came before me. I hope that the work that we do helps to be able to begin a healing among our people." —Heather Bruegl, Oneida Nation, Policy Specialist, NIWRC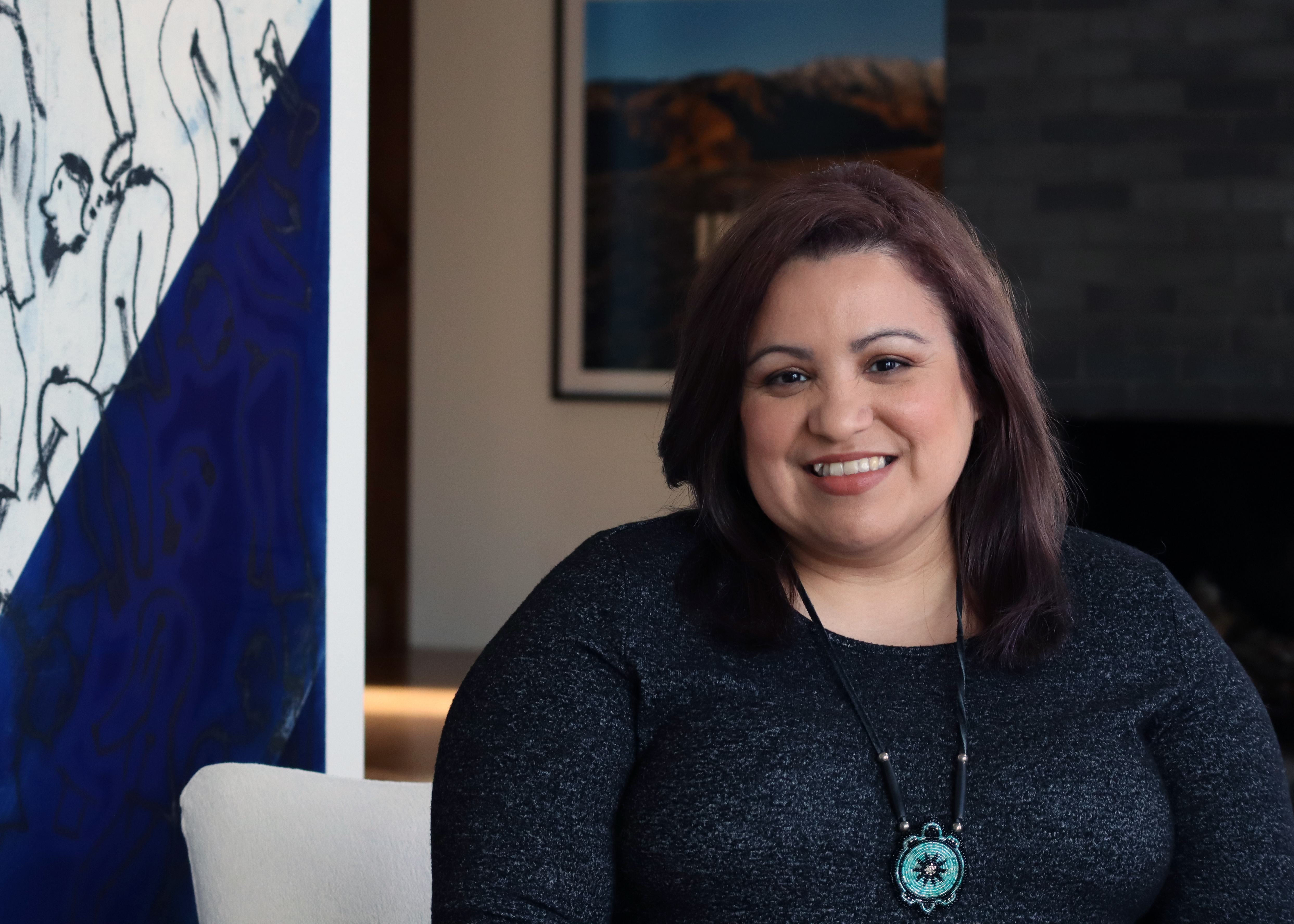 Heather is a public historian, activist, and independent consultant who works with institutions and organizations for Indigenous sovereignty and collective liberation. She currently calls upstate New York home and is also a doctoral student at the University of Wisconsin-Green Bay in First Nations Education.
---
Farewell to Mallory Adamski
We take a moment to lift and acknowledge our sister, Mallory Adamski (Diné), who continues to strive for women's rights by departing from NIWRC and Restoration Magazine and joining She The People. Mallory laid the foundation of our Communications Department and we cannot wait to see the incredible moves she makes next. Mallory, thank you. NIWRC owes you our love and gratitude for all you have done for NIWRC, and continue to do for Tribes, Native and Indigenous women, and communities. Thank you for carrying your medicine forward.