Mvto and T'igwicid (Thank You) To Former NIWRC Board Members Cherrah Giles and Deborah Parker for Serving NIWRC
By Paula Julian, Filipina, Senior Policy Specialist and Editor, NIWRC Restoration Magazine.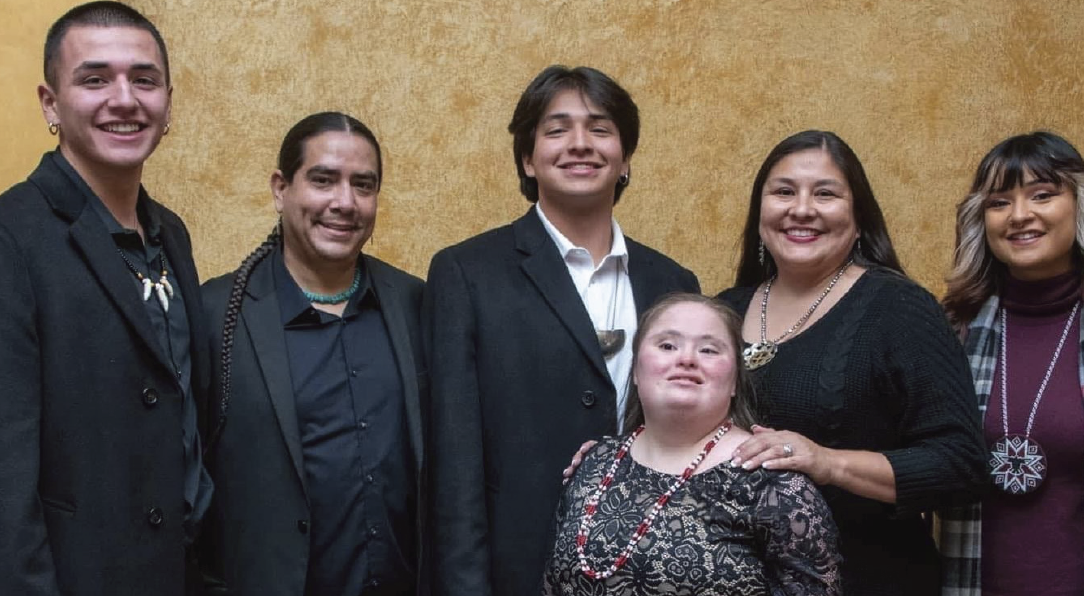 On behalf of our staff and Board of Directors, we acknowledge our deep appreciation for the contributions of our sisters and former Directors from our Board, Cherrah Giles and Deborah Parker, to the development and growth of the National Indigenous Women's Resource Center (NIWRC).

"From NIWRC's early years advocating for the strengthened Tribal amendments in the Violence Against Women Act Reauthorization 2013, Cherrah and Deb were inspirational sources of bravery and leadership for the entire NIWRC family and our grassroots movement," said Lucy Simpson, NIWRC Executive Director. "Centered by her Mvskoke and Cherokee beliefs and experiences as a survivor and advocate, Cherrah's leadership and support as Board Chairwoman are reflected in NIWRC's growth and national impact with realizing our vision and mission of restoring Tribal sovereignty and women's safety. Centered by her Tulalip beliefs and experiences as a survivor and advocate, Deb's leadership and support as a Board member clarified the strategic development of NIWRC as an Indigenous-centered national resource center dedicated to women's safety. We thank them for their years of strong-hearted leadership and service to NIWRC and our national movement."

"NIWRC has been an integral part of my healing journey and I will be forever grateful for the opportunity to serve alongside such powerful Warrior Women," said Cherrah Giles. "I will continue to uplift the work of NIWRC and use my voice to advocate for those in need."

"It has been an honor to advocate alongside the staff, board, and NIWRC's many partners to restore sovereignty and increase Indigenous and all women's and nations' safety," said Deborah Parker. "I look forward to partnering with NIWRC to address the intersection with the injustices committed against Indigenous children in boarding schools."

Cherrah Giles is Muscogee (Creek) and Cherokee, from the Fuswvlke (Bird Clan), and  Rekackv (Broken Arrow Tribal Town). She served as a legislator for over 10 years, on the Muscogee (Creek) Nation (MCN) National Council, where she had been the youngest female at 24 years old elected, and the first female elected as Second Speaker. Cherrah has also served as the first appointed Cabinet Secretary of the MCN Department of Community & Human Services.

Cherrah received her Master of Social Work degree from the University of Oklahoma. Her career has ranged from Child Welfare Investigator, College of the Muscogee Nation Adjunct Instructor, Director of Operations, Administration & Programs Director, and Deputy Project Manager. She was co-founder of the Mvskoke Women's Leadership and a member of All Tribes Community Church. In 2014, Cherrah was named an "Unsung Hero" by The Mary Kay Foundation for her leadership in and advocacy for domestic violence awareness.

While with NIWRC from 2014-2022, Cherrah assisted with so much of our advocacy, including providing testimony to the United States Congress and the United Nations regarding the safety of Indigenous women and girls, speaking during Hill briefings and other educational presentations, and representing at National Congress of American Indians Violence Against Women Task Force meetings. Cherrah now makes her home in Northern Virginia with her husband Justin and daughter Tafv. Her other children—E'tya, Russell, and Ridge continue to live in Oklahoma.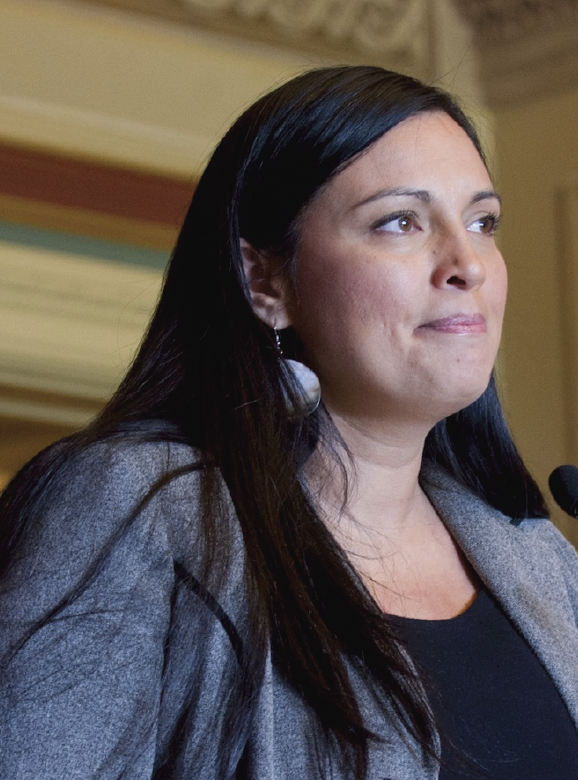 Deborah Parker, Tsi-Cy-Altsa (Tulalip/Yaqui), is a well-respected mother, leader, and citizen of the Tulalip Tribes serving on NIWRC's Board of Directors from 2014-2022. She is also of Yaqui and Apache descent on her mother's side. While with NIWRC, Deb brought her passion and wisdom, helped develop our strategic vision, raised funds, and engaged with federal policymakers. She currently serves as the Chief Executive Officer for The National Native American Boarding School Healing Coalition (NABS). She was elected and formerly served on the Tulalip Tribes Board of Directors. Deborah's experience includes as a policy analyst, program developer, communications specialist, and committed cultural advocate and volunteer in the Tribal and surrounding communities. As a legislative policy analyst in the Office of Governmental Affairs for the Tulalip Tribes from 2005-2012, Deborah provided quality analysis of issues pertinent to the exercise of sovereignty and Tribal governance, emphasizing education, finance, taxation, and health care. Before joining legislative affairs, Deborah developed two unique outreach and education programs for the Tulalip Tribes—Young Mothers, a culturally relevant program for teen mothers, and the Tobacco Program, which sought to inspire responsible use while acknowledging tobacco's sacred place in Indigenous cultures.

Before the Tulalip Tribes, Deborah served as Director of the Residential Healing School of the Tseil-Waututh Nation in Canada and in the Treaty Taskforce Office of the Lummi Nation, where she was mentored by American Indian leaders such as Joe Delacruz, Billy Frank, Henry Cagey, and Jewell James. As a passionate advocate for improved education for Tribal members, Deborah is focused on educational reform, which includes developing a curriculum that reflects an Indigenous ethics and knowledge system. She believes in the inherent right of all Native Americans to expect and receive a quality education free from racial or cultural bias. Deborah remains committed to education by volunteering in her children's schools. In 2010 Deborah was honored with a Parent of the Year award from the Washington State Indian Education Association (WSIEA). In 2011 the National Association of American Indian Education (NAAIE) also named her Parent of the Year.

In addition, Deborah spent several years in communications and helped to produce video and print journalism for the Native American community. Her film credits include documentary and narrative work. Deborah graduated from the University of Washington with a Bachelor of Arts degree in American Ethnic Studies and Sociology. She distinguished herself as a scholar and a young Indigenous leader.