Mana Mauli Ola o Nā Wāhine: The Strength of the Breath of Life, Power of Healing Women
By Rosemond K. Pettigrew, Dr. Dayna Schultz, NaniFay Paglinawan, Dolly Tatofi, Native Hawaiian, Board of Directors, Pouhana O Nā Wāhine
Point 2: Recognize and Respect Indigenous Responses of Native Hawaiian Communities and Organizations to Protect Indigenous Women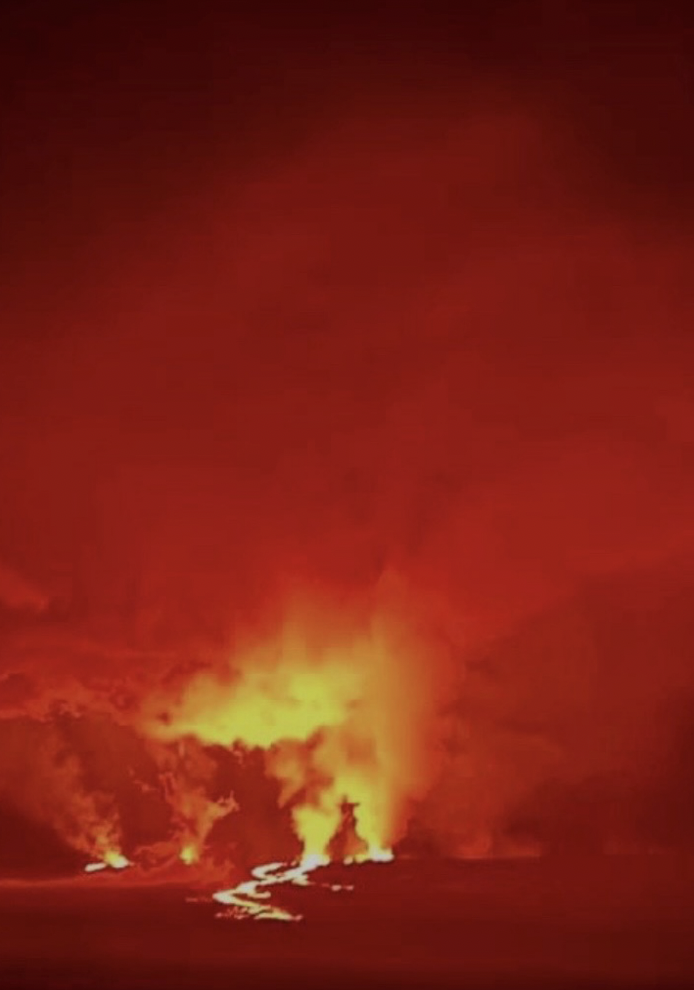 The Pouhana O Nā Wāhine recognizes the shift in perspectives on Akua Wāhine (female goddesses) because of colonization as it went from positive, uplifting, and respected to negative, destructive, and silent. We highlight Akua Wāhine to restore their sacredness, reclaim their power, and revive the importance of the impact they have on our lives as Native Hawaiian women.
Dolly The imposition of western ways on Native Hawaiians beginning in the 1800s caused disruption and dilution of culture, identity, self-preservation, and grounding in personal and communal mana. This disconnect has been carried through the ʻohana (family unit) generationally and is seen in the statistics reflecting variable disparities. The honorable roles that kāne (men) and wāhine (women) held were flipped around and not fully understood by outsiders. This was the same for anything, and everything Hawaiian, including the moʻolelo (stories) shared orally within the ʻohana. Separation was the vice that came with colonialism, a concept that was not a part of nohona Hawaiʻi (Hawaiian lifestyle).
As we uncover these misunderstandings, then do we start to remember and reconnect where we left off with our kūpuna (ancestors). Learning and sharing our kūpuna's moʻolelo is a pathway to healing and restoration of self. We come to learn about not only our kūpuna's practices, beliefs, and traditions. but we embrace the very characteristics embodied through poʻe (people), kanaka (a person), ʻāina (land), kai (sea), the elements, and through nā ʻaumākua (family spirits) and nā Akua (gods). As we come to restore the safety and honor of nā wāhine kapu (sacred women), reconnecting with moʻolelo wāhine (women stories) and moʻolelo Akua wāhine (divine women stories) supports us in achieving this in completeness. To be complete in self as wahine kapu (sacred woman) and to be known as such is mana (divine power).
Rosemond Akua Wahine is the embodiment of divinity and pure light as the creator of ʻāina (land), mother of the earth, and the giver of all life forces on the ʻāina or earth. Nature is sacred to me, as I am nature and embrace my kuleana (responsibility) to malama (take care of) her as her child and a child of the land - ʻkeiki o ka ʻāina. The connection to Akua Wahine is inseverable as a mother and a child cannot be changed, discarded, or removed as the life-giver. One cannot exist without the other because we are one body, mind, and spirit. The heaven (lani), ʻāina, kai (ocean), lā (sun), and hoku (star) are all one with heaven and the same with the earth, which is how it is in the realm of the Akua Wahine.
Some foreigners came with closed minds and hearts to the traditions, beliefs, and customs of the peoples of Hawaiʻi. They diminished the importance of and respect for Akua Wahine. Hōʻihi or ʻihi is the root word that means sacred, holy, majestic and dignified. They were no longer respected as the creators of life and light that they are. The restoration of the sacredness of women and divinity of the light and giving light to the world is important. We all must Malama her because our children's and their children's lives depend on her. With the current climate crisis, it is even more crucial that we, as children of the land, Malama the ʻāina, kai and lani and, therefore, Akua Wahine.
NaniFay The status of Native Hawaiian wahine (women) changed with colonization. Prostitution, trafficking, domestic violence, and sexual assault were introduced and forced on Native Hawaiian women with the contact of white male seafarers and missionaries wanting to conquer the world. Anyone not white was considered savage. Therefore racism and sexism were introduced into Native Hawaiian society.  
Many of the women goddesses disappeared. When akua (women) were mentioned, it was all negative. Pele, the volcano goddess, became the destroyer of land instead of the builder of land. The stories were always about goddesses fighting each other because of jealousy over a Kane (man). All schools were taught in a very white, male-colonized manner. They used Christianity to control the mind, language, and ceremonies of Native Hawaiians. There was only one superior race, the white American. Restoring our teachings about our Akua Wahine will help to protect our women.
Dayna The beauty, grace, and Aloha bestowed within these wahine include gifts of healing and natural elements which were viewed as witchcraft and evil, eventually leading to their banishment. A perfect example is that of Pele, the Goddess of Volcano and Fire. While her function is culturally understood as one who clears the way for land and the future, Western society identified her as a " destroyer" and turned her work and purpose negative. We live in her home, and should the volcano erupt, this is her way of rebirthing land for new beginnings.
Pele honua mea was born in Tahiti to Haumea, Earth Goddess and Kane Milohai, Creator of sky, earth and the upper heavens. Haumea, Pele's mother, is a direct descendant of Papa, Earth Mother, and Wakea, Sky Father, who are identified as the first parents in Hawaiian History. Pele's name is believed to evolve from Tahitian culture, in which Pere is a volcano.
After 34 years of rest, Tūtū Pele went to work, igniting and erupting Mauna Loa and Kilauea on November 28, 2022. In Native Hawaiian culture, Tūtū Pele is highly respected, and her work is understood as the intentional clearing of the land for new land and life. Native Hawaiians understand that we are a guest in her home, therefore we honor her through offerings of oli (chant), pule (prayer), hula (dance), and ho'okupu (traditional wrapped offering) to pay our respects and recognize her beauty, power, and love for our ʻāina. It is important that Tūtū Pele, along with other goddesses, be remembered for their function and purpose within our culture and not for Westerners' negative outlook. Wahine Akua held special kuleana in our culture and history, which is why we highlight them to help our women and girls identify with our Wahine Akua.
---