Art's Role in Advocacy - Artist Spotlight: Nick Alan Foote
By Kelsey Foote, Tlingit (Taakw.aaneidí), Communications Specialist, Creative Editor of Restoration Magazine, NIWRC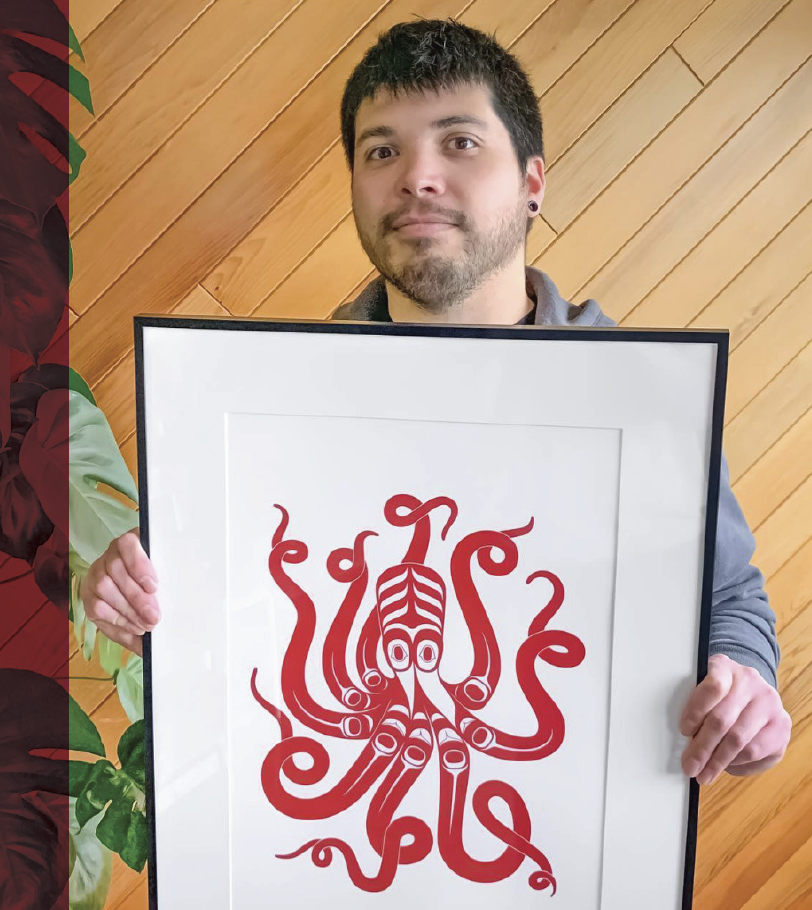 What is the role of art in advocacy? The question arose during a discussion of last year's National Week of Action for Missing and Murdered Indigenous Women (MMIW)1, a 'call to action' organized and facilitated annually by the National Indigenous Women's Resource Center (NIWRC). The awareness campaign seeks to commemorate our stolen sisters, whose lives we continue to honor through grassroots advocacy by demanding accountability in the face of government inaction.
The imagery, the art, associated with MMIW awareness often features a red handprint, recognizing the violence that silences countless Indigenous women. The red handprint is a widely acknowledged symbol of the crisis; it can be found in the artwork of all disciplines, from carved totem poles2 to chiffon fabric3 used in contemporary fashion. It even graced mainstream media on the cover of  Vogue magazine in 2020 and 2021.4  The red handprint symbolizes solidarity between artists and storytellers alike. We will no longer stand for another stolen sister.

The powerful visibility of MMIW artwork is only one example of how artists build onto and influence social action. An art piece may not change society alone, but perhaps it complements the heart behind policy, emphasizing the voice and human experience the collective needs to sustain a movement.

NIWRC embraces the intersection of art and advocacy through several partnerships (Neebin Southall, Danielle Fixico) and encourages Native youth to participate in art challenges as a response to various awareness months throughout the year. More recently, in November, NIWRC considered artists to create an MMIW-inspired piece for this year's National Week of Action. The Policy Team sought to connect with an artist who understands the history of our missing and murdered women and one who would respect the integrity of the relatives involved.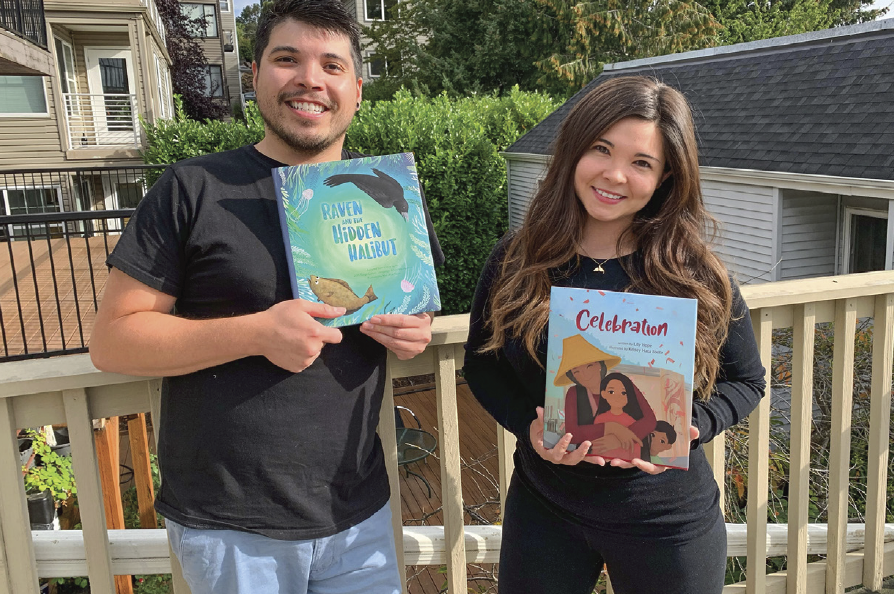 My brother, artist Nick Alan Foote, was eventually chosen to create an MMIW piece as a collaborative project alongside myself as the supporting NIWRC staff member. After years of creating art in parallel6, we are honored that our first collaboration stands in solidarity with MMIW.

Nick is a 2S+/LGBTQ+ Alaska Native artist from Ketchikan, Alaska. His inspiration comes from his Tlingit heritage (Taakw.aaneidí clan) and childhood spent in the rainy, rural fishing towns of Southeast Alaska. Unfortunately, like many Alaska Natives, he is no stranger to the MMIW crisis. Alaska Native communities experience exceptionally high rates of violence. Despite making up only 19% of the population, 47% of the state's reported sexual assault victims are Alaska Native, and over 40% of Alaskan villages are without full-time law enforcement.5

I read these statistics aloud before our first drafting session for the design. "It's a hard reality to swallow," he said. "These are our cousins, our aunties, our neighbors. We grew up hearing stories, dark stories, that we were warned to never repeat or tell. It's still happening."

When asked about the connection between art and advocacy, Nick said, "from a cultural perspective, you want people to see the world as you do. You want them to see the joy and the horror. It's more about sharing a reality that you cannot unwitness. And I think that's an honest contribution to any movement."

As this issue of Restoration Magazine goes to print, Nick and I are working alongside the NIWRC's Policy Team to create a final MMIW design for the 2023 National Week of Action and the National Day of Awareness for Missing and Murdered Indigenous Women and Girls (May 5).

The 2023 National Week of Action will be held from May 1-5 to call our nation together in honor of missing and murdered Indigenous women. We invite everyone to participate in our webinars, workshops, social media storms, and a 5k race during this time. Join us in demanding enough is enough.
---
1 niwrc.org/mmiwnatlweek22
2 n8ve.net/KE2A2wOF
3 n8ve.net/wRJ2R7gN
4n8ve.net/5WgMTWHB
5n8ve.net/MzJSWRcK
6sealaskaheritage.org/institute/education/education-programs/baby-raven-reads