Yup'ik Women's Coalition Launches the Justice Now! Campaign to End Rape: Hopi-Tewa Women's Coalition Shares Lessons in Creation of a SART
Hopi-Tewa Women's Coalition to End Abuse is a tribal domestic violence and sexual assault coalition that provides education, technical assistance, and training to the community and organizations who provide direct services to victims/survivors of domestic violence and sexual assault.
P.O. Box 239
Second Mesa, AZ 86043
(928) 737-9000
@hopitewawomenscoalition
September 1, 2016, Anchorage, Alaska—The Yup'ik Women's Coalition (YWC) gathered tribal leaders, administrators, and longtime advocates to map the Justice Now! campaign to end sexual abuse in the Yup'ik region. The women were joined by representatives from the Hopi- Tewa Women's Coalition to End Abuse (HTWC), Executive Director Carey Onsae, and Board President Dorma Sahneyah.
"We welcome you to Alaska," said Lenora Hootch, Director, YWC. "We know the campaign has to come from our villages. We have seen over the years programs that are not based on our traditional ways do not work in our villages. It is always so hard to try to make outside campaigns and curriculums fit our villages. And it never works. So we are very excited to have the Hopi-Tewa Women's Coalition share their lessons as a coalition and as a tribe. We have so many similarities."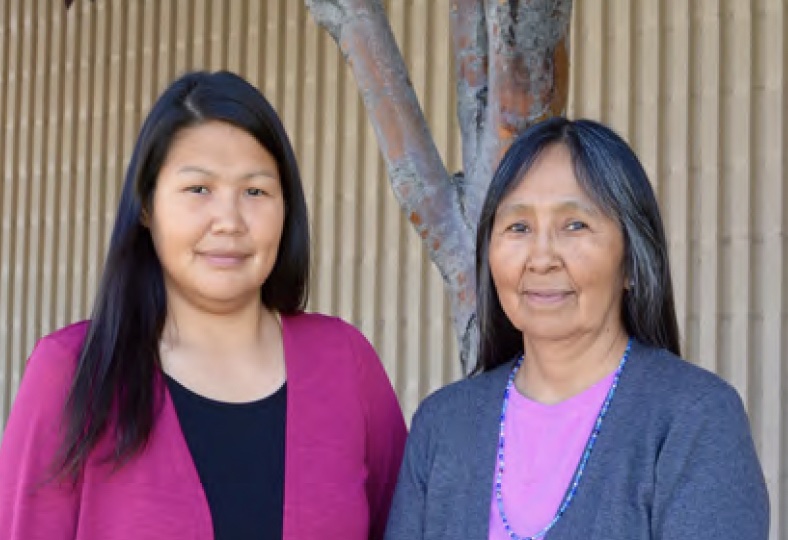 The YWC extended an invitation to the HTWC to attend its planning session in Anchorage. "We are also excited to join you and share our experience in developing the Native Hopi Health Care Center SANE unit," expressed Dorma Sahneyah. "Exchanges like this are critically important given the stark lack of indigenous-based sexual assault programs and SANE units within tribal nations." The two-day planning session was designed to facilitate an exchange of information and lessons between the HTWC and the YWC as indigenous peoples.
"The system is failing us and we cannot wait for it to be fixed while women and children suffer. When we know there are young girls going to one man's house, we have to confront the man and not be afraid," said Lenora Hootch, Director, Yupik Women's Coalition. "We need to say to him if you are gathering young girls in your home and if there is anything you are doing to harm them sexually I am going to report you. And then that man is aware that we are watching him. People know who we are in our villages and we know who the perpetrators are in our villages. We have our grandchildren playing on the roads so we have to protect them. We have to watch over our children, our daughters, and our granddaughters and grandsons."