An Interview with Journalist and Advocate Luella Brien on MMIW
By Liane Pippin, Cherokee Nation, Communications Specialist, NIWRC
Founder, Executive Director, and Editor-In-Chief of Four Points Media and featured in the Showtime Docuseries, 'Murder in Big Horn'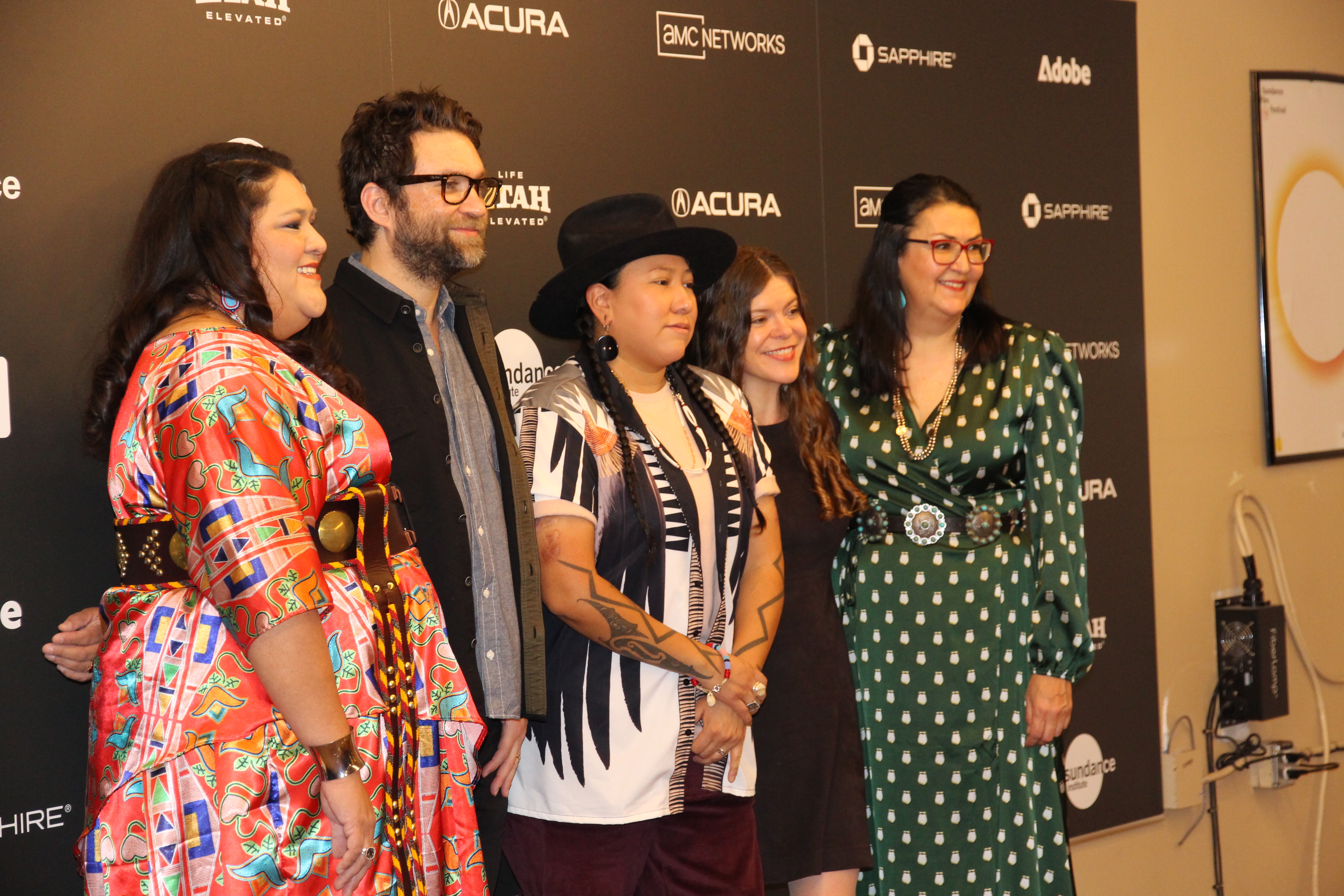 WHAT PROJECTS ARE YOU WORKING ON RIGHT NOW?
It's a series of biographies and case studies of MMIW cases from before 1990, so cases in our community. We actually are going to take the time to tell a full, developed life story and put that on the website well before any case study goes up. I think a lot of times, especially with the older cases, people have forgotten who they were as a person and they're just remembered as a photo or a statistic of someone who has been a victim of the crisis. But for those of us in the community that is incredibly hard sometimes to read these stories. So, we wanted to separate the life of someone and then their case.
IF AN ARTICLE IS WRITTEN ABOUT SOMEONE, JUST THE NATURE OF HOW IT'S WRITTEN AND FORMATTED CAN CAUSE HARM.
Yes, we wanted to reduce that harm and be as sensitive to our readers as possible and give them as much control in what they are consuming as possible. I've gotten a big push from the community to tell these stories, especially since the "Murder In Big Horn" documentary has come out. So, we were able to get a $5,000 grant from the International Women's Media Fund, MMIW News Grant to pay a reporter. Even in how we're approaching the writing and the research into these articles is different because part of the budget in our grant goes towards the mental and spiritual health of our reporter. Say, they need to go into a sweat, because, encountering the case study is really affecting them spiritually. We built into the budget giving them mileage, an allowance for wood for the sweat, or for a counseling session if they feel like they need to talk it out. We're protecting our writer on both fronts. It's a really different way to approach harm reduction from not only the reader's perspective but also the writer and editor's perspectives.
WHAT DO YOU THINK IS THE BIGGEST MISCONCEPTION OR MISTAKE REPORTERS MAKE WHEN WRITING ABOUT MMIW OR MMIP?
Probably the biggest mistake they make is only talking to law enforcement. Slowly I think that they are learning more that you have to talk to family and friends as well because the narrative that law enforcement spins sometimes is not the same narrative that the family has and that can be problematic.
WHY DO YOU THINK IT'S IMPORTANT TO HAVE AN INDIGENIZED POINT OF VIEW IN JOURNALISM?
I feel like there's a shorthand we have in our own communities. Not necessarily just in Indigenous communities, but people who grew up in small rural communities understand small rural communities. People who grow up in big cities understand big cities, so, you're a good representative of that community. You can kind of navigate the world in those communities. But to have Indigenous reporters covering Indigenous communities is super important because of that shorthand but also because of the trust factor. We've been covered by so many "outsiders" and they've done it wrong so many times that oftentimes people in the community don't want to talk to an outside media company.
COULD YOU GIVE ME AN EXAMPLE OF WHAT DOING IT WRONG WOULD LOOK LIKE?
There are local TV people here that come with interns, and the intern will come and tell a simple story but they'll get names or towns wrong, or the lead of their story will not be 100% accurate, or it'll be a little bit accurate so that if you're not from that community you don't necessarily realize it's inaccurate. Those tiny things build up over the years and people are done with it.
WHAT DOES JUSTICE LOOK LIKE FOR YOUR ROLE, IN TELLING THE STORY?
The more information I get out into the world, the more the public knows what's going on. Maybe that will spur someone into talking or helping in some way. So, I don't even know if I'm chasing after justice, if that's the right phrase, or if I'm just passionate about information. If I could, I'd tell everybody's story. It's incredibly hard to go talk to family members, to talk to law enforcement, to get the story done right, and then do it all over again for someone else. But, I always tell myself, you know, my family included, if these people had to live through it the least I can do is tell the story.
HOW DO YOU KEEP YOURSELF GROUNDED IN THIS WORK?
Our cultural teachings in our clan system, we have one clan that prays for us, and one clan that keeps us humble, teases us, and we can go to them for advice. I know that there's always people praying for me. It helps me realize that I'm not out here by myself and there's a whole system in place for me as a Crow. My kids keep me humble, that's for sure. I do have moments where I'm incredibly sad over all of it. But that's what counseling is for. It's a weird position to be in sometimes, to be the storyteller of other people's stories. It's a huge responsibility.
HOW CAN WE SUPPORT YOU?
The two best things would be to visit our website FourPointsPress.com, read our content, and donate money. We are currently looking for funders to get us through 2024. It's really hard to do in a community where our poverty and unemployment levels are so high it's hard to make the ask in our community. Donate by going to www.fourpointspress.com/donate.