Webinar
Introducing the Pouhana O Nā Wāhine Serving as the Native Hawaiian Resource Center on Domestic Violence
-
Out of all women in Hawaii, Native Hawaiian women face the highest percentage rates of domestic violence and sex trafficking. In order to address this violence, the Pouhana O Nā Wāhine was founded.

The Pouhana O Nā Wāhine (PONW) is a Native Hawaiian 501(c)3 nonprofit organization that serves as the statutorily created Native Hawaiian Resource Center on Domestic Violence (NHRCDV) under the Family Violence Prevention and Services Act (FVPSA). The PONW is committed to reducing disparities across the five counties of Hawai'i and the seven populated islands. PONW's vision is dedicated to restoring the Native Hawaiian way of life rooted in Native Hawaiian beliefs, practices, and ceremonies as our Indigenous relatives have done stateside. PONW's mission is to provide technical assistance and training, partner at the community, state, and national levels, and develop policies and resources to prevent, intervene and eliminate domestic violence and help survivors and their families increase their safety.

This webinar will introduce the PONW and their work to implement the NHRCDV over the next five years. In addition, they will share the history of Native Hawaiians and their unique relationship with the federal government, which is rooted in colonization and violence reflected in U.S. policies and practices. In 1993, the United States issued an apology to Native Hawaiians. It recognized how colonization had impacted economic and social changes across the islands. In 2016, the Department of Interior released "Procedures for Reestablishing a Formal Government-to-Government Relationship with the Native Hawaiian Community," which affirmed the foundation of trust responsibilities for the federal government to the Native Hawaiian population.

The formation of PONW as a resource center to address violence against Native Hawaiian women is fundamental to protecting Native Hawaiian women.
(Subject to change)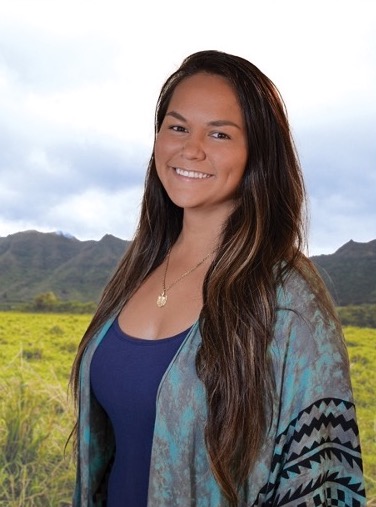 Nikki Cristobal serves as the Policy & Research Specialist for Pouhana O Nā Wāhine. Nikki is from the island of Kauaʻi. She holds her Ph.D. in Educational Administration and Policy. Nikki is the Co-Founder and Executive Director for the grassroots native Hawaiian culture, education, and public arts nonprofit, Kamāwaelualani. Nikki is also the Principal Investigator for the Missing & Murdered Native Hawaiian Women, Girls, Māhū Report- a ka pae ʻāina wide report mandated by the Hawaiʻi legislature and part of the MMIW2S international movement.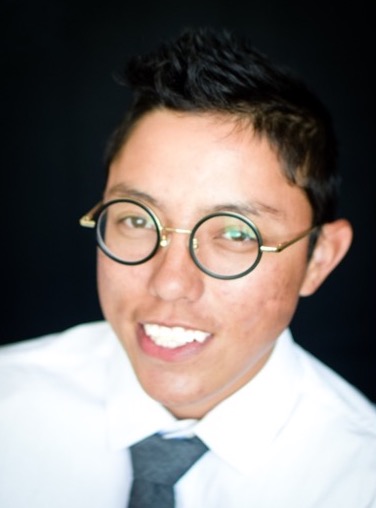 Jaki Knaus is a skilled graphic designer and illustrator based on the island of Oahu, Hawai'i. After graduating from the University of Hawai'i at Manoa with a B.A. in Psychology, Jaki developed a successful career in Marketing and started his own design company in 2015. With over 10 years of experience in design, Jaki has cultivated a robust skillset in various areas of creativity and technical know-how. One of Jaki's most notable accomplishments was his part in developing the University of Hawai'i's STAR GPS application, which is currently used across all campuses by students and faculty. His design company aims to grow local businesses and start-up companies in Hawai'i, on the West Coast, and in Japan. A vast majority of his skills are self-taught, and he continues to learn new forms of technology every day. During his free time, he enjoys fishing, training jiu-jitsu, playing video games, training his therapy dog, and spending time with his friends and family. Jaki is a member of the American Institute of Graphic Arts (AIGA), an Audio/Visual Technician for the Cathedral of St. Andrew, an Episcopal Church founded by Queen Emma and King Kamehameha IV, and a proud advocate for LGBTQIA+ rights across the nation as an openly Queer Transgender Man.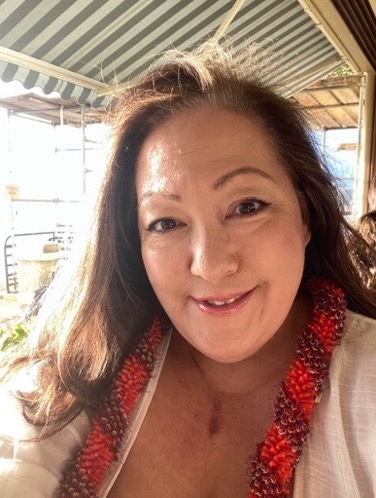 Dr. Dayna Schultz, Psy. D., LSW, CSAC (Kanaka 'Ōiwi) is the Interim Executive Director of Pouhana O Nā Wāhine. "To understand with your heart is Aloha." Dayna believes that everyone has a story to tell and possesses the ability to change their narrative as they grow. She welcomes individuals to share their stories with her in a safe space and at their own pace. She provides a sense of warmth, compassion, and Aloha that fosters a "Kākou" (together) effort to remind each individual that she will be walking with them on their healing journey. As a Native Hawaiian Survivor of various traumas, Dayna continues to be guided by her na'au and ancestors daily in efforts to work toward ending violence from and within her people that will lead to peace, harmony, and a sense of Aloha all ways, always.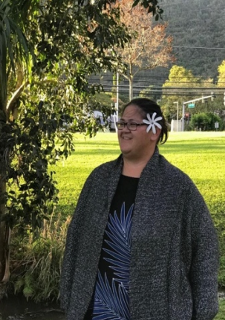 Dolly M.I. Tatofi, MSW, LCSW (Kanaka ʻŌiwi) is a member of Pouhana O Nā Wāhine's Board of Directors. She is a spiritually guided wāhine born and raised on the island of Oahu. She has been blessed with many experiences that have guided her to serve others that span from keiki to kūpuna. She has worked in Behavioral Health for 10+ years and has served within a Health Care Organization. Dolly is currently serving the underserved women, children, and families of Native Hawaiian, Asian, and Pacific Islander descent in the ahupuaʻa of Kalihiliiolaumiha through Kokua Kalihi Valley Comprehensive Family Services, an FQHC. Dolly has come to realize that, at this moment, part of her kuleana is to connect and support people by restoring relationships through Aloha. She believes that through the daily living in Aloha will create, maintain, and enhance our relationships, not only with others but, most importantly, with the self. If we are able to know who we are deep inside, we will see this reflected outside of us, and then will we know what Lōkahi truly means and feels like.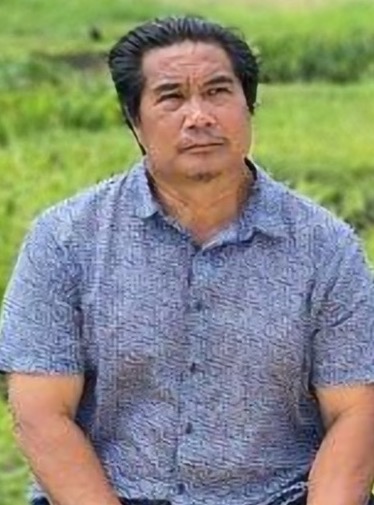 Vernon Viernes's latest journey is with Pouhana O Nā Wāhine as their full-time Training and Technical Assistance Specialist. Vernon was born and raised on the island of Oahu with a passion for serving and helping others. With over twenty years of experience in the social work field, he has touched the lives of various individuals that come from diverse backgrounds. Vernon has worked in addictions and incarceration, primarily focusing on the Native Hawaiian family unit. He has volunteered with prison ministries; Hawaiian health groups; Camp Agape, which serves children of incarcerated parents; malama aina work. His desire and love for the Native Hawaiian culture lead him to Malama aina work which includes growing and malama kalo/taro. Malama Haloa...Above all, Vernon believes in gratitude and guidance from his ancestors and shared, "I need to mahalo ke Akua and numerous kumu/teachers, kupuna, mentors and role models who helped me develop my abilities and gifts so that I can serve and malama communities and ka Lahui..." "Live aloha aku, aloha mai..."