Take Action During the 2021 National Week of Action for MMIWG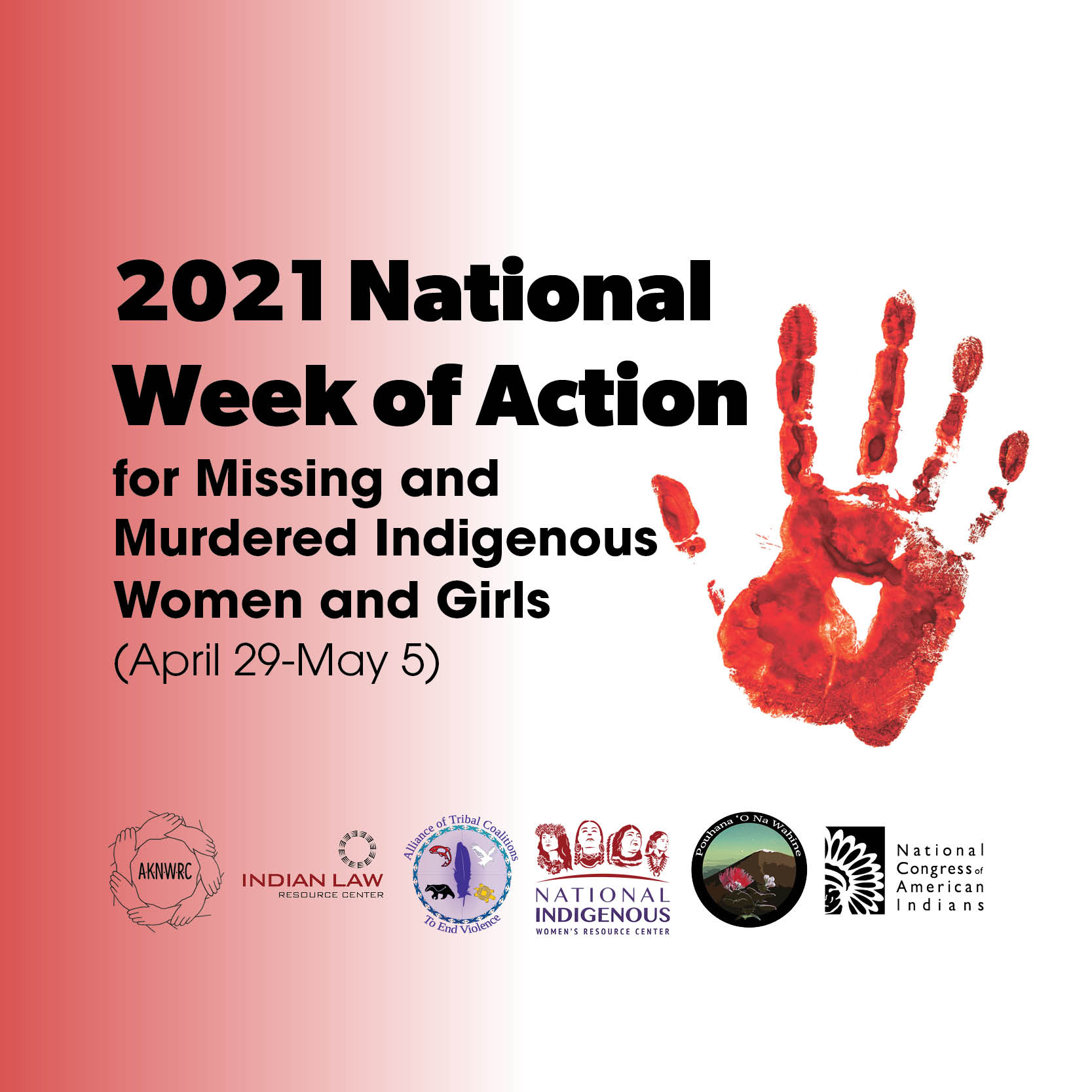 Since 2017, grassroots actions on May 5th to honor and call for justice for missing and murdered Indigenous women and girls (MMIWG) have increasingly grown at the local, regional, national, and international level. Native families, advocates, and Indigenous nations continue to rise up to challenge the silence, tolerance, and inaction in response to the crisis of MMIWG. Locally, community searches and actions, tribal press conferences, justice marches continue to draw attention and urgency to the MMIWG crisis, reflecting the long-standing call in holding governments publicly accountable for the perpetrators allowed to prey on Native women and girls with impunity. These Indigenous-led, grassroots efforts are exposing systemic barriers through federal and local legislation that mandates the attention to the federal trust responsibility and the equitable response of governments in consultation with tribes to address the MMIWG crisis. The voices of families, advocates, and Indigenous nations will not be silenced.
In 2021, the National Indigenous Women's Resource Center (NIWRC) and our National Partners Work Group on Missing and Murdered Indigenous Women and Girls are organizing a full National Week of Action (April 29-May 5) to call the nation and the world to action in honor of missing and murdered Indigenous women and girls. We encourage all individuals and organizations to take action by participating in these virtual events and organizing additional actions in your communities on and around May 5th. Join us in saying 'enough is enough'—not one more stolen sister.
---
Sign On to Support May 5th National Day of Awareness for MMIWG
Please sign on to support the Senate and House resolutions declaring May 5th as the National Day of Awareness for Missing and Murdered Native Women and Girls.
---
National Week of Action Event Schedule
Thursday, April 29, 2021
Friday, April 30, 2021
Monday, May 3, 2021
Tuesday, May 4, 2021
Wednesday, May 5, 2021
---
Sharable Resources for MMIWG