Strong Hearted Native Women's Coalition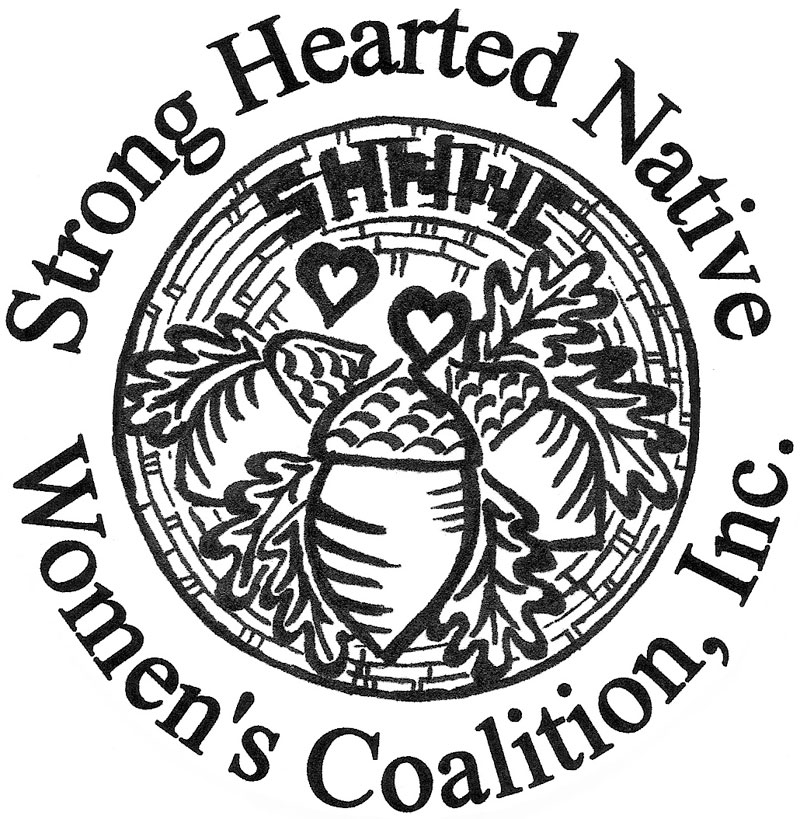 Mission Statement: The Strong Hearted Native Women's Coalition, Inc., by honoring our women ancestors, will advocate for women and their families by promoting safety and a traditional non-violent lifestyle. Working towards empowering women with the tools for independence, courage, and a strong direction to make healthy life choices for herself, her children, and family.

About Our Organization…
Strong Hearted Native Women's Coalition, Inc. was founded in 2005 to bring awareness against Sexual Assault, Domestic Violence, Youth Violence, and Stalking in North County of the San Diego County. Native women from the Indian reservations of Rincon, Pauma, Mesa Grande, Santa Ysabel, La Jolla, San Pasqual, Los Coyotes, Pala, and Inaja/Cosmit make-up our coalition membership. Over the years, our coalition has expanded to include tribes from San Diego, Riverside, San Bernardino, Santa Barbara, and Inyo Counties, as well as other tribes throughout the state of California.

Purpose of the Coalition:
The purpose of this coalition is to enhance the capacity of survivors, advocates, Indian women's organizations, and victim services providers to form nonprofit, nongovernmental tribal domestic violence and sexual assault coalitions to advance the goal of ending violence against American Indian and Alaskan Native women. The overarching goal of the Strong Hearted Native Women's Coalition program is to increase the amount of dedication to improving systemic and community responses to victims. To raise awareness, educate, and to provide technical assistance, training, and supportive services for victims of sexual assault, domestic violence, dating violence, stalking, and sex trafficking including cultural and unique barriers facing Native American Women.