Paula S. Julian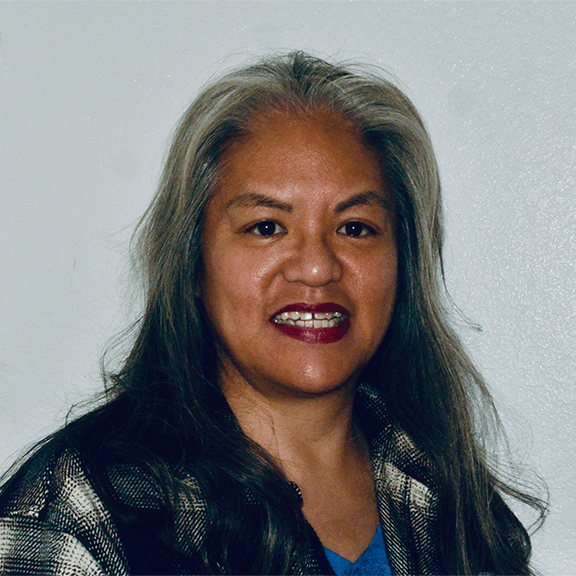 Paula Julian serves as Senior Policy Specialist for the National Indigenous Women's Resource Center (NIWRC), developing NIWRC's policy agenda on restoration of sovereignty to increase Native women's safety. She works with staff and partners to identify, analyze, monitor, and draft policy priorities and supporting documents, provide training and technical assistance regarding policy priority areas, engage in advocacy efforts to advance NIWRC's policy priorities, and develop partnerships to strengthen laws, policies and responses addressing violence against Native women. Paula has worked with Alaska Native advocates to establish the Alaska Native Women's Resource Center and with Native Hawaiian advocates to form the Pouhana O Na Wahine (Pillars of Women) – both organizations dedicated to addressing domestic and gender-based violence in the Alaska Native and Native Hawaiian community respectively.
Paula has over 25 years experience working on violence against women issues, especially Native women issues. Formerly, Paula was an Outreach Coordinator with Sacred Circle, worked for the Avellaka Program of the La Jolla Band of Luiseno Indians to help develop the Tribe's response to violence against women; and worked with the White Buffalo Calf Woman Society, Inc. to develop and provide technical assistance to tribes nationwide to strengthen tribal capacity to respond to sexual assault victims through development of a curriculum, community education and webinar materials.
Paula also was a Program Manager at the Office on Violence Against Women, U.S. Department of Justice. Highlights of her time at OVW include: analysis and development of policies affirming government-to-government relations and the Federal trust responsibility, for the Department and with other Federal agencies; development of the Safety for Indian Women from Sexual Assault Offenders Initiative; development and administration from 2001-2006 of the Tribal Domestic Violence and Sexual Assault Coalitions Grant Program; development and implementation of technical assistance and training; and management of various OVW Programs.