Julie Weddell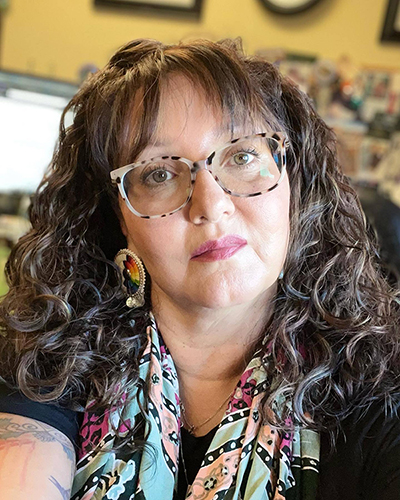 Julie R. Weddell, JD ("Wasu Tani Win" ) is Ihanktonwan Dakota, residing on the Yankton Sioux reservation in southeast South Dakota. She is the granddaughter of Grover Burnette (Sicangu Oyate) and Lois Sully Tiger (Ihanktonwan Oyate), and she is the daughter of Sam and Lois Weddell and mother to three beautiful, adult children.
After graduating high school from Marty Indian School, she received her BA from Augustana College (Sioux Falls, SD) and her Juris Doctorate from the University of South Dakota School of Law. Julie practiced tribal law and established the Yankton Sioux Tribal Court in 1994, then moved to Human Resources in 2002.
"As a survivor of domestic violence and a lifelong proponent of women's and indigenous rights, I am excited to bring my expertise to the National Indigenous Women's Resource Center and to be a part of an organization that truly makes a difference in the lives of indigenous women and children across Indian Country."