Alexandra (Sandi) Pierce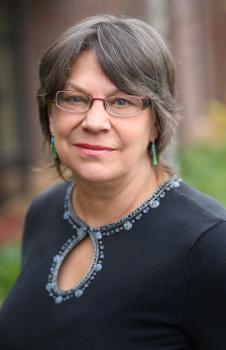 Alexandra (Sandi) Pierce Ph.D.
Independent Consultant
Seneca
Briefly describe your work:
I have been conducting community-based participatory action research and program evaluation with American Indian tribes and urban Indian non-profits since 1998. I specialize in program development and program evaluation for tribal/urban programs working to prevent and address sexual violence and commercial sexual exploitation of Native women and youth. I am a survivor of family-based domestic child sex trafficking (my non-Native father) and was also trafficked into prostitution as an adult by my husband (also non-Native) for 14 years.
Escaping my trafficker in 1979, I entered college in 1987 and completed a doctorate in Sociology in 2001, with an emphasis on Social Psychology. In my dissertation research, I surveyed 400 tribal members on four Minnesota reservations to gather community perceptions about the causes of domestic violence and how it could be eliminated.
I now have 34 years' experience in nonprofit program development, curriculum and training development, community-based participatory research, and culturally-grounded program evaluation. In 2005 I began working with advocates and Native communities to build awareness about sex trafficking victimization. In 2009, I authored *Shattered Hearts: The commercial sexual exploitation of American Indian women and girls in Minnesota* for the Minnesota Indian Women's Resource Center, which was the first research ever published in the United States that addressed the sex trafficking of minor American Indian girls.
From 2012-2014 I developed modular human trafficking curricula for the Minnesota Indian Women's Resource Center and the National Indigenous Women's Resource Center, and in 2017-2018 provided technical assistance to the Minnesota Department of Health for its Safe Harbor planning process. My recent clients include Indian Health Service, the U.S. Department of Homeland Security, the Office for Victims of Crime, and Washington State tribal liaisons.
I provide my services via: On-Site
My Fees & Requirements are: Reimbursement for travel costs; per diem is negotiable depending upon distance traveled and length of training requested.