NIWRC Concerned With SCOTUS Castro-Huerta Ruling Expanding State Criminal Jurisdiction in Indian Country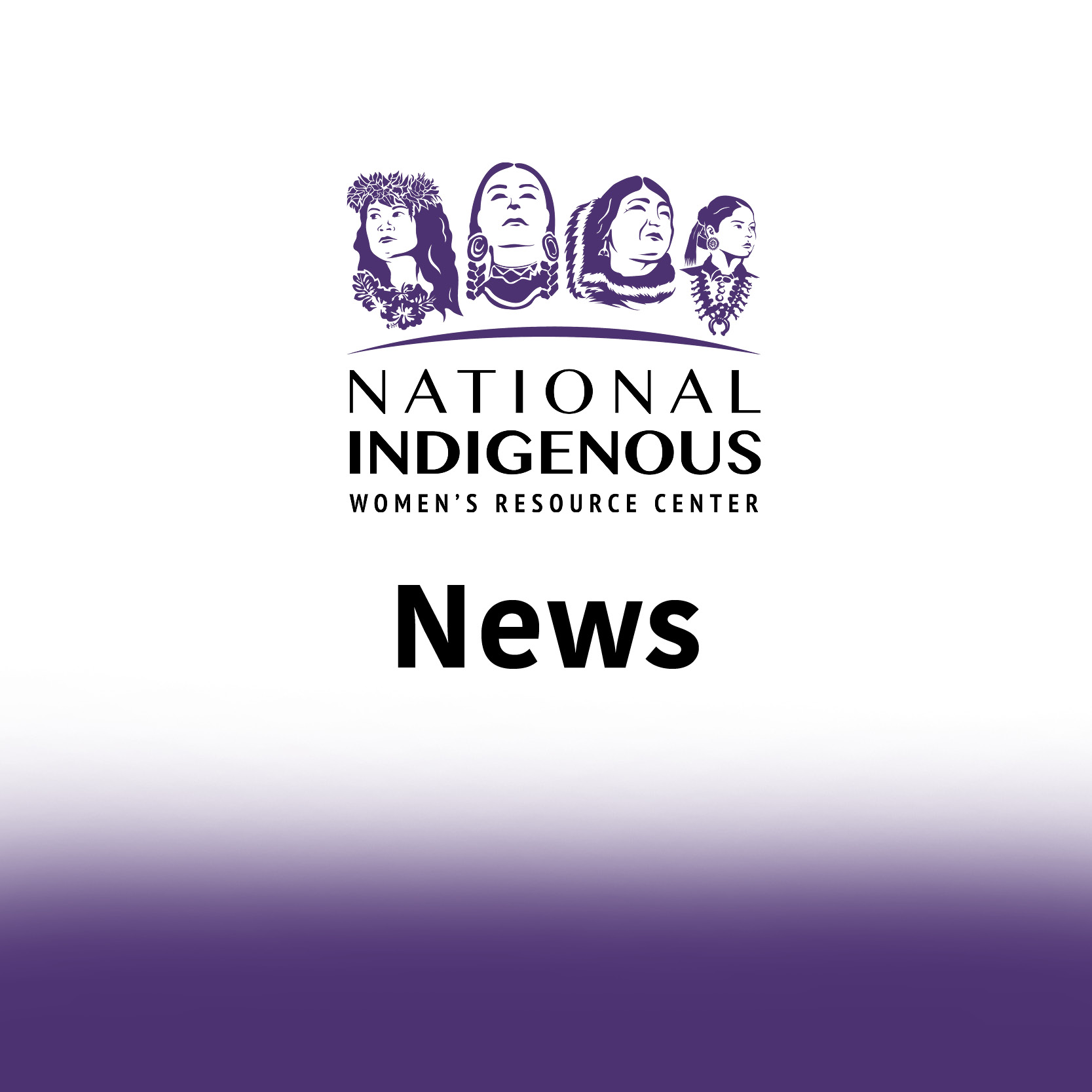 (WASHINGTON, D.C., June 29, 2022)—The National Indigenous Women's Resource Center (NIWRC) is extremely concerned with today's U.S. Supreme Court decision in Oklahoma v. Castro-Huerta, declaring in a 5-4 opinion authored by Justice Brett Kavanaugh that, for the first time in United States history, states have the authority to exercise criminal jurisdiction over crimes committed against Native victims on tribal lands.
"The Supreme Court's decision to simply grant the State of Oklahoma criminal jurisdiction over crimes committed against Native victims on tribal lands fails to take into consideration the rights and voices of Native victims, as expressed in the amicus brief that we filed with the Court," said Lucy Simpson, Diné, NIWRC Executive Director. "In the few instances where Congress has granted states criminal jurisdiction over crimes against Native victims on tribal lands, we have seen a decrease in prosecutions of crimes committed against Native victims and an increase in violence against Native victims. This decision will undoubtedly result in an increase in violent crimes being committed in Indian country."
Prior to today, the Supreme Court and lower federal courts have consistently held that states may only exercise such criminal authority over tribal lands if and when Congress grants them that jurisdiction. Castro-Huerta is one of more than thirty petitions that Oklahoma has filed in the last two years asking the Court to reconsider its decision in McGirt, a 2020 decision that affirmed the continued existence of the Muscogee Nation Reservation. In granting cert in Castro-Huerta, the Court denied Oklahoma's request to reconsider McGirt, but did grant cert to consider whether Oklahoma should be judicially granted jurisdiction over tribal lands. Notably, in his dissent, Justice Neil Gorsuch cited the NIWRC's amicus brief, made possible through its VAWA Sovereignty Initiative.
"The Court's decision not only contradicts the plain language in the United States Constitution and prior Court precedent, it also significantly jeopardizes the safety and welfare of Native women and children who live on tribal lands," said Mary Kathryn Nagle, Cherokee Nation, NIWRC Counsel and Co-Author of the NIWRC's amicus brief in the case. "When considered in combination with the Court's 1978 decision in Oliphant, the Court has taken away tribal jurisdiction to protect Native women and children and given that jurisdiction to the States. Nothing is more colonial and harmful than telling Native women and children they will not be protected by their own Tribal Nations, but rather, must seek refuge in the courts of the States that have, historically and still to this day, sought to exterminate them."
Justice Kavanaugh, in writing for the majority, states that granting Oklahoma this sort of criminal jurisdiction over tribal lands is necessary because, as a result of McGirt, "the State estimates that it will have to transfer prosecutorial responsibility for more than 18,000 cases per year to the Federal and Tribal Governments." However, a recent article published in The Atlantic revealed that Oklahoma's numbers are unsubstantiated, if not completely fabricated.
"McGirt affirmed the inherent right of Tribal Nations to exercise criminal jurisdiction to protect Native victims across all tribal lands. It has resulted in increased safety for Native victims living on tribal lands," said Sarah Deer, Muscogee Nation, Co-Author of the NIWRC amicus brief. "Instead of collaborating with Tribal Nations to ensure smooth implementation of McGirt and safety for Native victims, the State of Oklahoma has spent millions of dollars to hire lawyers and PR firms to wage a campaign to get McGirt overturned. It is disheartening to witness the Supreme Court divorcing itself from the plain letter of the law and instead deferring to Oklahoma's baseless propaganda."
Castro-Huerta, a non-Indian, had been charged with criminal neglect with regards to his stepdaughter, a citizen of the Eastern Band of Cherokee Indians. Castro-Huerta committed his crime against a Cherokee child, within the borders of the Cherokee Nation. However, instead of discussing the sovereign interest a Tribal Nation maintains to protect a child citizen, Justice Kavanaugh justified his decision to grant the State criminal jurisdiction over the crime based on the premise that "[t]he only parties to the criminal case are the State and the non-Indian defendant." 
Nowhere in the Court's majority opinion was consideration for the rights of a Native child to be protected by her own Tribal Nation—a right that Congress recently restored in the 2022 reauthorization of the Violence Against Women Act. 
"We are very thankful that, just three months ago, Congress passed a partial fix to Oliphant and restored tribal criminal jurisdiction over non-Indian crimes committed against Native children on tribal lands," said Kerri Colfer, Tlingit, NIWRC's Senior Native Affairs Advisor. "It is discouraging, however, that the Supreme Court sees this as only involving the rights of a State and a non-Indian defendant. As Congress recently recognized, when a Native child is abused on tribal lands, no sovereign has a greater interest in protecting that child than her Tribal Nation. The Court's decision today disregards the connection between tribal sovereignty and safety for Native children and, instead, recycles the same colonial framework that has only served to harm Native people in the past. It is, unfortunately, a step back from some of the Court's more recent decisions."