Action Alert: Family Violence and Prevention Services Act Advances Toward Reauthorization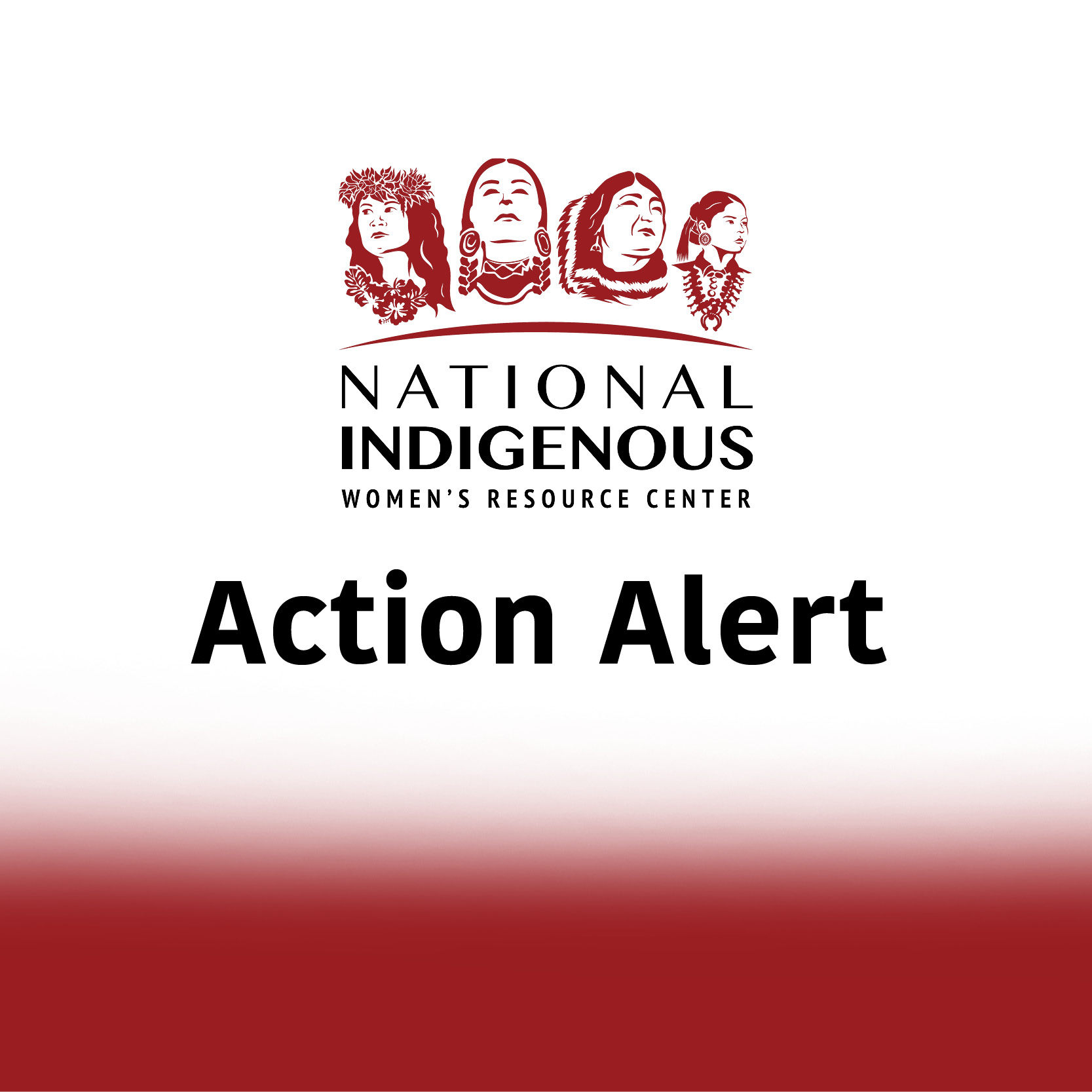 Please join NIWRC in thanking the leadership in the House of Representatives and Senate for the introduction of an enhanced bi-partisan reauthorization of the Family Violence Prevention and Services Act (FVPSA). On April 21, 2021, Senators Bob Casey (D-PA) and Lisa Murkowski (R-AK) introduced S.1275, which mirrors H.R. 2119, introduced last month by Representatives Lucy McBath (D-GA), Gwen Moore (D-WI), Don Young (R-AK) and John Katko (R-NY).
FVPSA is the only federal grant program dedicated to domestic violence shelter and supportive services. FVPSA provides critical support for tribes and tribal organizations, states, shelters, coalitions, training and technical assistance centers, children's services, emergency response hotlines, and prevention initiatives. Indigenous culture offers support, healing, and protective factors and FVPSA is the primary source of funding for developing and maintaining tribal specific services provided by Indian tribes.
Vice Chairwoman of the La Jolla Band of Luiseno Indians Wendy Schlater testified March 22 before the House Subcommittee on Civil Rights & Human Services urging the Subcommittee to support FVPSA reauthorization with the proposed enhancements.
"Our FVPSA funding fills in the gaps that victims would otherwise fall through," Schlater said. "One of those gaps is the justice system, which often fails victims. For these victims, all they have are FVPSA funded advocacy, shelter and supportive services. FVPSA funded resources may be all that's standing between a victim and going missing or being murdered."
Both S. 1275 and H.R. 2119 include critical tribal enhancements:
increased overall authorizations to address very low per-program funding levels and provide access to FVPSA funds for more tribes and programs not currently funded;
increased funding for Indian tribes from 10% to 12.5% to support Indian Tribes in exercising their sovereign authority to respond to domestic violence in their communities;
authorization for funding for tribal coalitions to provide Indian tribes and tribal organizations with technical assistance and training in developing responses to domestic violence;
dedicated authorization for an Alaska Native Tribal Resource Center to reduce disparities faced by Alaska Native victims; and dedicated authorization for a national Indian domestic violence hotline.
Take Action! Contact your Members of Congress and urge them to sign onto H.R. 2119 and S.1275. For more information about the FVPSA, read NIWRC's Restoration Magazine Feb. 2021 edition.