Action Alert: Sign On to Amicus Brief in Dobbs v. Jackson Women's Health Organization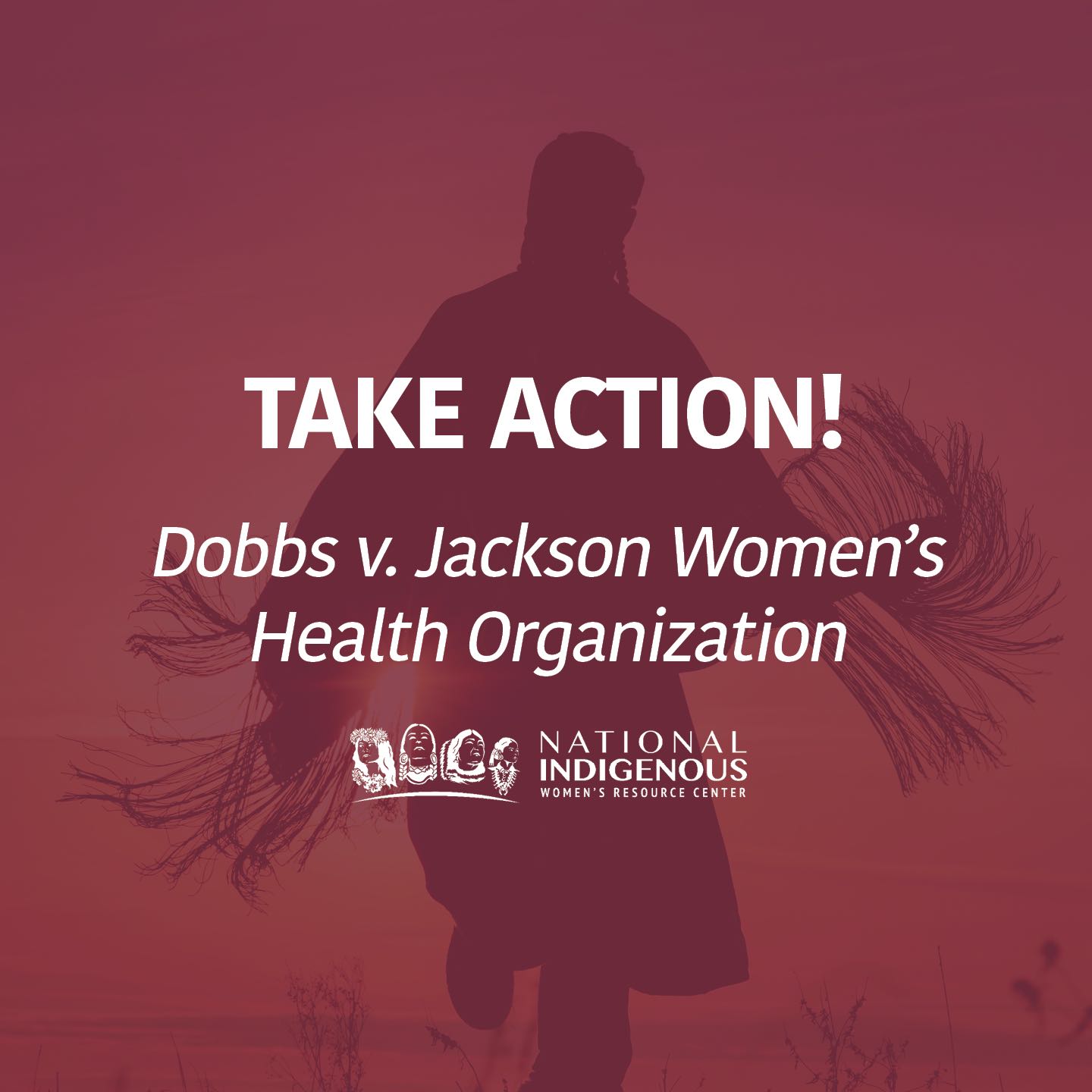 This sign on is now closed. The amicus brief was filed on September 17, 2021.
---
This November, the United States Supreme Court will be hearing a case that could overturn Roe v. Wade, a case that upholds the constitutional right to access an abortion as part of reproductive health, as a right to privacy. The case is Dobbs v. Jackson Women's Health Organization.
The state of Mississippi has filed its brief, and it calls for the complete overturn of Roe v. Wade which would allow individual states to completely ban abortion.
Native voices need to be heard, both in the United States and U.S. Territories. Native reproductive health is uniquely impacted, including because of federal obligations to provide safety and healthcare to Natives and because of devastating shortcomings to the fulfillment of that obligation that has resulted in massive harm. When the Hyde Amendment, a restriction on the use of federal dollars to fund abortion services, was challenged in 1980, Native women were not mentioned in any of the oral arguments or briefs. The Hyde Amendment was upheld, and this is the primary reason that Natives cannot typically access abortion through the Indian Health Service today.
We are a team of folks who want to ensure that an amicus brief is filed on behalf of Native birthing peoples who oppose abortion restrictions and seek reproductive justice in all its forms. An amicus brief is filed on behalf of "amicus curiae" – Latin for "friend of the court" or "A person who is not party to the case." It's an opportunity to provide the U.S. Supreme Court with written arguments about how overturning Roe v. Wade would substantially harm Native women, girls, and birthing people. We plan to cover both reservation and urban communities.
Topics (subject to change):
Native Sexual Assault Rates and Unwanted Pregnancies
Native Maternal Health and Mortality
Historical context of controlling Native women's reproductive health
Treaty rights and obligations
Ultimate cost of banning abortion for Native women
Take Action:
We need YOUR ORGANIZATION to sign-on to the National Indigenous Women's Resource Center (NIWRC)-Native American Community Board-Fire Thunder Amicus Brief in Dobbs v. Jackson Women's Health Organization, a case that will be argued before the U.S. Supreme Court in the 2021 Term.
Essentially you will be represented by counsel (for free), and your organization's name would be part of the permanent public record of this historic case. You do not need to write anything, although we will share the brief with the signatories. We hope that the brief can also be used as a source for activism in tribal communities and the court of public opinion.
Both organizations and individuals can sign-on to this brief. If you want your organization to be involved, make sure you have authority to speak for the organization. If you are a Native person who has been personally affected by lack of access to reproductive health care, you can choose to have your own name included and it will be a matter of public record.
If you are not a Native organization but want to stand in solidarity with Native people, you may also sign onto the brief.
PLEASE NOTE: Individuals and organizations can only sign onto one amicus brief for this case. If you are already involved with or plan to join another amicus brief in Dobbs v. Jackson Women's Health Organization, please do not sign onto this one.
THIS SIGN-ON IS NOW CLOSED - If you are interested, please sign on no later than September 7, 2021.
If you have any questions, please direct them to: NativeAmicus2021@gmail.com.
Thank you so much for your consideration,
Cecilia Fire Thunder,
National Indigenous Women's Resource Center, and
Native American Community Board
Team:
Counsel of Record: Lael Echo-Hawk
Legal Team: Lauren van Schilifgaarde, Sarah Deer
Epidemiology Team: Abigail Echo-Hawk, Kaeli Flannery
Research Assistant: Elise Higgins