Wanette Lee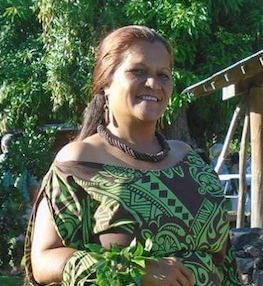 Board Member
Wanette Lee currently works as a certified substance abuse counselor for Ka Hale Pomaika'i, Moloka'i's premier Recovery Community Organization.  She provides both group and individual counseling for those with substance use disorders.  She has a vast amount of clinical and cultural experience in the field.  She has also been a long time advocate - both in paid and volunteer positions -  assisting victims of domestic violence. She was born and raised on Moloka'i. 
She is a mother of 7 and a grandmother.  She is the full time care provider for her mother in Kaunakakai. In her free time, Wanette enjoys being with family, participating in her church and especially likes her outdoors paniolo activities.  Wanette is a survivor of domestic violence, sexual abuse and a recovering addict for 13 years.  She has worked with individuals that are incarcerated or put into the Molokai/Maui Drug Court 2 year program which includes Family Court Drug Court.  Wanette was also the supervisor of Hale Hoomalu Women's and Children's Shelter in Molokai and continues to advocate as a relief worker at the Shelter.  Wanette also works with the mentally challenged community working night shift as a caregiver and responsible adult at the Molokai residential facility. 
Wanette volunteers with the following groups:  1) Hui Malama O Moomomi- a group of people that takes care of the resources located on westend of Molokai; 2) I Ola Ka Piko - A group formed by women/mothers to address our concerns and find healing for our children and community; 3) Molokai Meth Task force member; 4) Molokai High School Rodeo treasurer; 5) Helped create and build from ground up a youth 21 day program based on Hawaiian cultural values as well as Ho'oponopono (family resolution). Teaching kids to be healers.  The program was founded by her brother Wayde Lee who now runs the program in Waianae, Oahu working with teens that are high risk and may head to incarceration. Teens from the judiciary system are referred to the program.