Randi Barreiro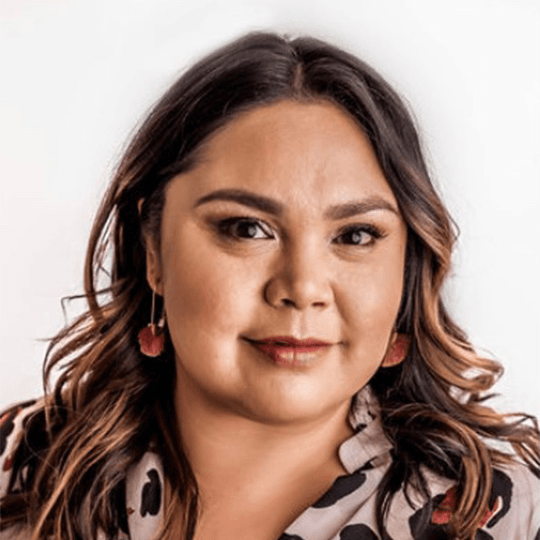 Board Member
Randi Barreiro (Mohawk) is a communications specialist who weaves women's courage, wisdom and expertise into engaging, impactful and professionally prepared content. Her work is rooted in the belief that Indigenous women are both the seeds and the energy that will propel us into our self-determined, rematriated future.

She's grateful to have worked with seasoned and emerging Indigenous women leaders who are making their mark in governance, business, media, culture and language, health, education, fashion, and more.

After a five-year run as editor of Indian Country Today's print brands, Randi forged her own path as a creative entrepreneur. She and husband Tsiorasa Barreiro are raising three children in their home community of Akwesasne, situated on the shores of the Saint Lawrence River along the U.S.- Canada border.

Randi's work can be found in print or online in Indian Country Today, National Museum of the American Indian magazine, Native Americas, North Country Public Radio, Akwesasne TV, Indian Time and other Native media and trade publications. She is currently senior editor of Perch magazine, published in Cornwall, Ontario. Author and editor of many reports, guides and other works of cultural significance, her individual and collaborative work has been recognized by the Native American Journalists Association, the National Center for American Indian Enterprise, as well as the Harvard Project on American Indian Economic Development's Honoring Nations.

Randi has served several Tribal community and national boards and working groups. She is humbled and grateful to serve as a board member of the National Indigenous Women's Resource Center since 2015.