NIWRC Launches STTARS Indigenous Safe Housing Center to Support Urgent Needs of Indigenous Survivors of Gender-Based Violence
FOR IMMEDIATE RELEASE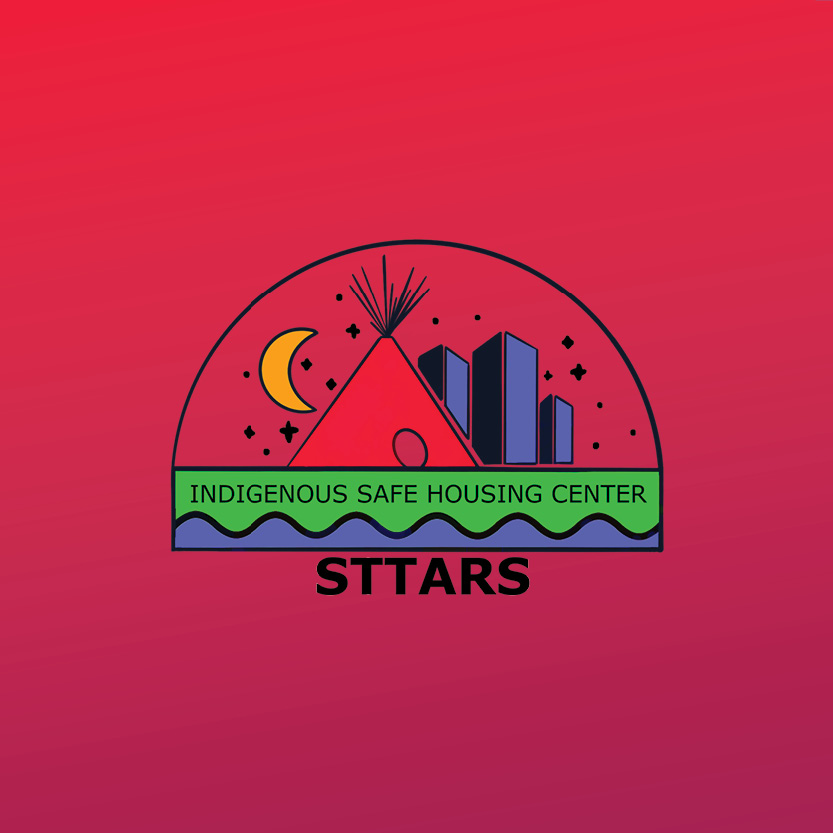 (Lame Deer, Mont., June 2, 2022)—After years of grassroots advocacy to raise awareness and provide support for American Indian, Alaska Native, and Native Hawaiian women impacted by the intersection of gender-based violence and housing instability, the National Indigenous Women's Resource Center (NIWRC) announces its latest project—establishing the STTARS Indigenous Safe Housing Center. 
As a project of NIWRC, the STTARS Indigenous Safe Housing Center will work to ensure safety and belonging through Indigenous lifeways and dismantle systemic and endemic barriers that impact housing access for survivors. The Center will accomplish this by elevating culturally-rooted resources, practices, policies, and centering survivors with lived experiences for real social change. Staff recently organized an introductory webinar to describe the Center's work across the housing spectrum, which will prioritize the housing needs of all our relatives, including youth, elders, Natives with disabilities, Two-spirit relatives, and other intersectional identities. 
The vision for the STTARS Indigenous Safe Housing Center is "Safe Housing for All Our Relatives." NIWRC will do this work through centering Indigeneity, acknowledging our relationship to Earth Mother, building on each other's gifts, resisting oppression and erasure, and acting upon the prayers of our ancestors to honor diversity, and create belonging. The STTARS Indigenous Safe Housing Center's logo, conceptualized by Indigenous artist Jearica Fountain, was developed in collaboration to ground the Center's work in both on-reservation and off-reservation housing.
"We are honored to receive the grant to carry forward the Indigenous Safe Housing Center, as it was one of the key recommendations that came out of the National Workgroup on Safe Housing for American Indian and Alaska Native Survivors of Gender-Based Violence," said Lucy Simpson, Diné, NIWRC Executive Director. "Because Indigenous people suffer domestic violence and sexual violence at exponentially higher rates than other groups, there is an urgent need for this type of housing center to support Indigenous survivors." 
This need for safe housing—further exacerbated by COVID-19 and its variants—makes this Center crucial to protecting our Native relatives and responding to climate crisis impacts on housing that are directly experienced by survivors. With 574 federally recognized Tribes in the United States, fewer than 50 Tribally-created or Native-centered domestic violence shelters exist.
The NIWRC's STTARS Indigenous Safe Housing Center team includes Caroline LaPorte (immediate Descendant of the Little River Band Of Ottawa Indians) as the Center's Director, Gwendolyn Packard (Ihanktonwan Dakota) as the Senior Housing Specialist, and Denise Neal (Suquamish) as the Program Assistant and essential member of NIWRC's Support Team. The Center has a dedicated website and social media channels, including Facebook, Twitter, and Instagram, as well as a mailing list. 
"When Gwen and I started working together on safe housing for Indigenous survivors, we began with a clear premise: housing is a basic human right," LaPorte said. "Yet when you advocate for housing needs, we nearly always run into one consistent barrier: pervasive beliefs that housing is something an individual must earn. It is this belief, and the problematic worldviews that support it, that the STTARS Indigenous Safe Housing Center seeks to address directly. We all deserve safety. We all deserve community. We all deserve belonging." 
"The lack of safe, available, accessible, and affordable housing for Indigenous survivors of domestic violence is one of the most critical factors, as they weigh the risks of leaving or staying, as they work to keep themselves, their children, and their pets safe," Packard said. "We must work to create more comprehensive housing solutions for all survivors; safety and self-sufficiency for survivors should not be unreasonable expectations."
Over the next four years, the STTARS Indigenous Safe Housing Center plans to conduct listening sessions with survivors and site visits with Tribal programs. Staff will host webinars, provide technical assistance upon request, and will develop a comprehensive policy strategy and framework to ensure safe, affordable, and accessible housing for all. The Center will also continue to host the integral National Workgroup on Safe Housing for American Indians and Alaska Native Survivors of Gender-Based Violence, which was established through key partnerships in 2019 and published its first report in January 2020. 
---
1. NY Times, June 2021, Dispossessed, Again: Climate Change Hits Native Americans Especially Hard. https://n8ve.net/yiR43
2. NIWRC, NRCDV, AKNWRC, National Workgroup on Safe Housing for American Indian and Alaska Native Survivors of Gender-Based Violence: Lessons Learned. https://n8ve.net/RpedO