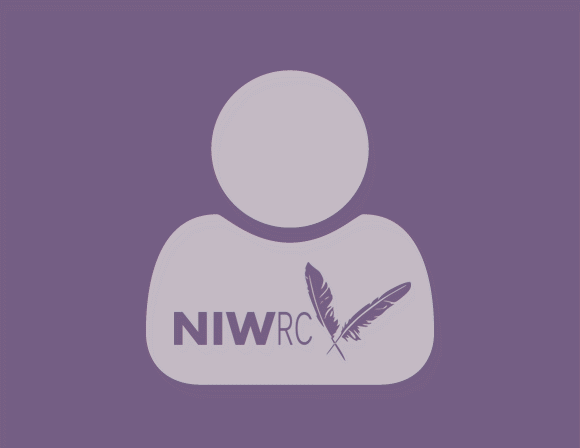 Mental/Chemical Health Consultant
Tate Topa Consulting, LLC
Lenny Hayes, MA, is an enrolled member of the Sisseton Wahpeton-Oyate of the northeast corner of South Dakota. He is owner and operator of Tate Topa Consulting, LLC.
Lenny has extensive training in mental and chemical health issues that impacts the Two-Spirit/LGBTQ community as well as the Native American community. Lenny has always worked within the Native American community which includes the American Indian Family Center, St. Paul, MN, Mille Lacs Band of Ojibwe, Shakopee Mdewakanton Sioux Community, and a consultant/therapist with the Little Earth of United Tribes, Minneapolis, MN. His lived experience and training have made him a sought after workshop presenter on Native American Historical and Intergenerational Trauma and how it impacts the Native American community as well as the Two-Spirit/Native LGBTQ individual and community. As a consultant with the MN Indian Women's Sexual Assault Coalition he assisted with the development of a curriculum on; "How to train advocates to work with sexually assaulted victims as well as Two-Spirit individuals." Along with the curriculum, Lenny assisted the MIWSAC in creating an educational booklet in regards to Two-Spirit/Native LGBTQ people and community. Lenny was a consultant and participant in a project with the National Resource Center for Tribes and the National Resource Center for Permanency and Family Connections. This project included assisting and supporting Two-Spirit individuals in telling their stories of being in the foster care system or being adopted. Another goal was to create a Tip Sheet for foster parents of Two-Spirit/LGBTQ individuals.
Lenny recently completed and participated in a project with Prevent Child Abuse North Dakota. This project consisted of creating an educational DVD in regards to adult survivors of child abuse. This video will help to break down barriers and stigma in regards to child abuse issues. Lenny is currently a co-facilitator/consultant of a Support Group for Two-Spirit/Native LGBTQ with the Minnesota Indian Women's Resource Center. This support group was created to assist in the support, encouragement, and the creation of a safe place for Two-Spirit/Native LGBTQ individuals to discuss their struggles and challenges with culture and spirituality weaved into the services. Lenny is also assisting MIWRC in the development of a Two-Spirit/Native LGBTQ curriculum in which will be used to educate providers who work with this community.
Lenny is involved with several local LGBTQ organizations and is former Chairman of the Board of the MN Two-Spirit Society. As Chairman of the Board of the MN Two-Spirit Society he helped and assisted Native organizations in developing policies in the protection, safety, non-discrimination, and inclusion of Two-Spirit/Native LGBTQ people in the Minneapolis/St. Paul area. Lenny is also a Board member to the First Nations Repatriation Institute and an Advisory Committee member for Capacity Building Center for Tribes. He also just recently accepted a council position with the MN HIV/AIDS Prevention and Care, Minneapolis, MN. Lenny has traveled nationally and locally training and presenting on all issues that impacts the Two-Spirit/Native LGBTQ community.
Speaker Topics:
CCRs/Community Organizing/Engagement
Domestic Violence
ICWA/Children Exposed/Child Advocacy
Mental Health Advocacy/Trauma-Informed Care
Other
Prevention
Program Infrastructure/Development
Sexual Violence/Sex Trafficking
Substance Abuse Treatment
Tribal Capacity Building
Professional Experience:
Mental and Chemical Health Therapist/Consultant
Training Areas:
Two-Spirit/Native LGBTQ Issues with a speciality in violence of all forms.